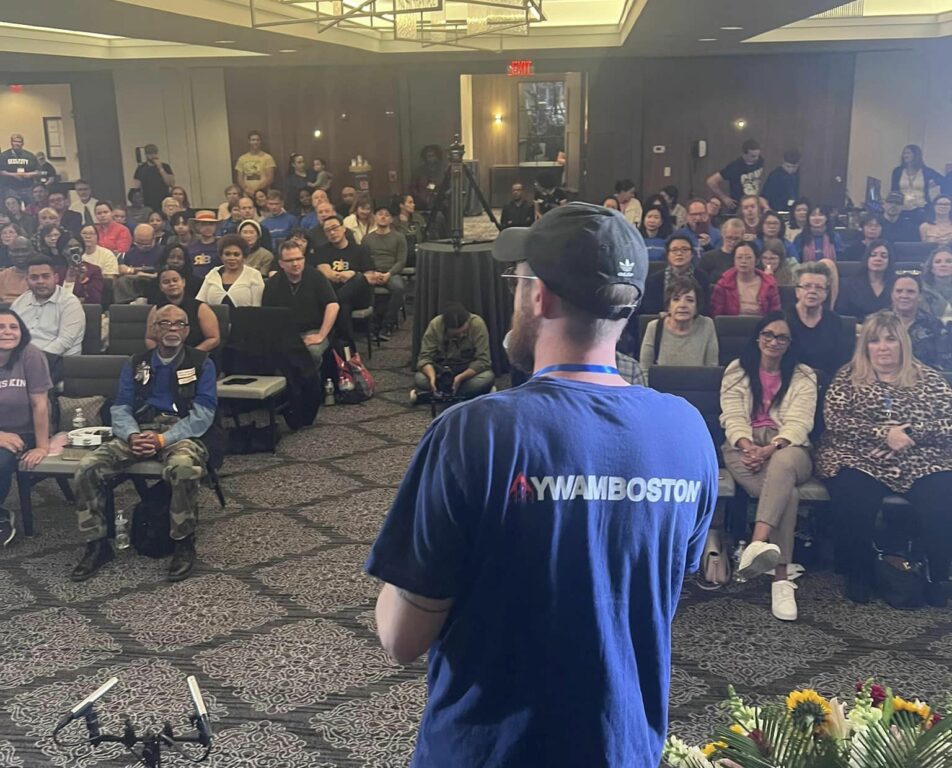 On April 28-30, a conference called Satancon took place in Boston, which was to be the largest gathering of Satanists in history. At the same time, multiple Christian groups, including YWAM and Revive Boston, rallied together to host united evangelism and outreach. UniteBoston posted a call to pray for Boston on our social media, that as this group entered our city, they would encounter the transforming love of Jesus. There are so many testimonies coming out of this weekend, and this call to prayer was shared on Facebook 2,300 times! What the enemy meant for evil, God will turn it around for good!
Aaron Reeves has been serving with YWAM Boston for over a decade – Click below to hear him describe how God transformed hearts this weekend.
---
In case you didn't know, this weekend (April 28-30) Boston hosted the largest Satanic Temple gathering in the world. As people who believe Boston is a beacon to the nations with the Hope of Christ, we could not remain silent or idle during this time! In January, as soon as we found out this event was planned, we began to ask the Lord how He wanted us to respond. He led us to partner with a ministry called "Revive Boston" – who were planning a 3 day worship and prayer conference over the same weekend as "Satan-Con" taking place. Our hope was to use this moment to wake up the church in our region and mobilize them into reaching the lost of our city!

As the weeks and days until the event drew nearer, God gave us incredible favor with the city and with our plans to accomplish what has turned out to be largest evangelism training and outreach Boston has seen in 20 years (maybe even more!). It was also the fulfillment of a dream that our director, Jeremy, has had for over a decade – to see worship, prayer and evangelism in every square in Boston! This is exactly what happened. Through the favor of the Lord we were able to secure 8 outreach locations, with permits, across a mile and a half stretch of downtown Boston. We planned to not only have evangelism at each of these locations, but a Prayer Station and worship team as well.
On Saturday, April 29, our entire staff and student body headed down into the city to train believers in evangelism. At this point, we didn't know who would come to the training, and honestly we thought maybe 60-70 people would come. You should have seen my face as we opened the doors at 9 am and people flooded in, and by 10 am 240 people were in attendance of the training!

At 12:30 we organized all attendees into 8 different groups and set off to our outreach locations to share the Gospel, worship and minister in prayer to anyone and everyone we could.

I was the head organizer of this outreach and had the opportunity/responsibility to make sure each team got to its place, that their equipment for worship and prayer was set up, and they were in a good spot for ministry. This meant I got to walk/run all over downtown Boston all afternoon, checking in on teams and hearing story after story of how God was moving in real time on the streets of our city. Of course, I would stop and minister along the way, but walking through the city heart of our city on Saturday – you couldn't make it 3 minutes without hearing worship, getting prayed for, or hearing the Gospel message! It was incredible! And all of this on the day that "Satan-con" was happening. God always wins!

We gathered everyone back at our meeting place at 4 pm to share testimonies and celebrate what God accomplished on the outreach. For over an hour people of all ages came and shared how God had used them, some leading a person to Christ for the first time, others seeing people healed, and even some interaction and ministry to satanists attending Satan-Con. Here are the final stats of this training & outreach:

240+ attended the training, ages 8 to 82 years old. Over 20 nationalities were represented. By the time we went on outreach, over 300 people joined us as we ministered to across 8 specific locations in downtown Boston. In 2 hours we saw 98 people get saved, and thousands ministered to and prayed for!

All Glory to Jesus for this historic day for our city and the Kingdom of God in Boston. This is why we do what we do!

Thank you for your continued prayer and support of our family and mission. We would not be able to accomplish things like this weekend without your partnership in prayer and finances. This weekend was a victory shared by all in the Kingdom – and we're just getting started!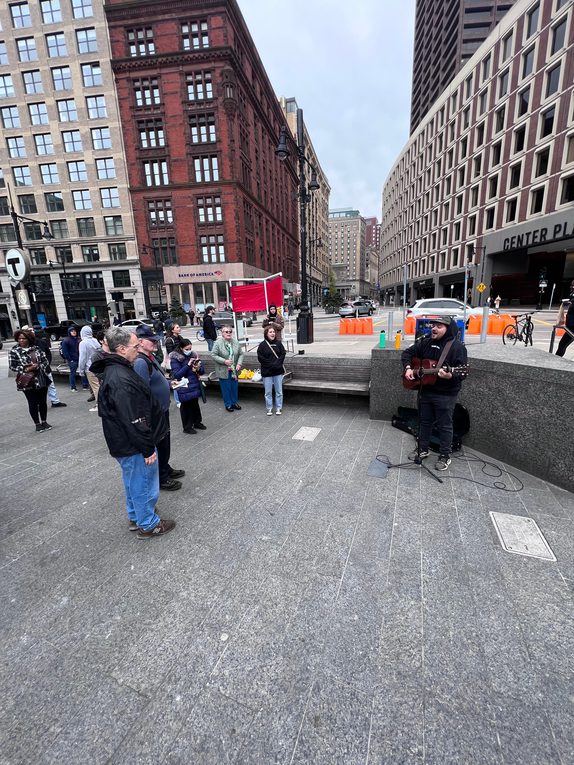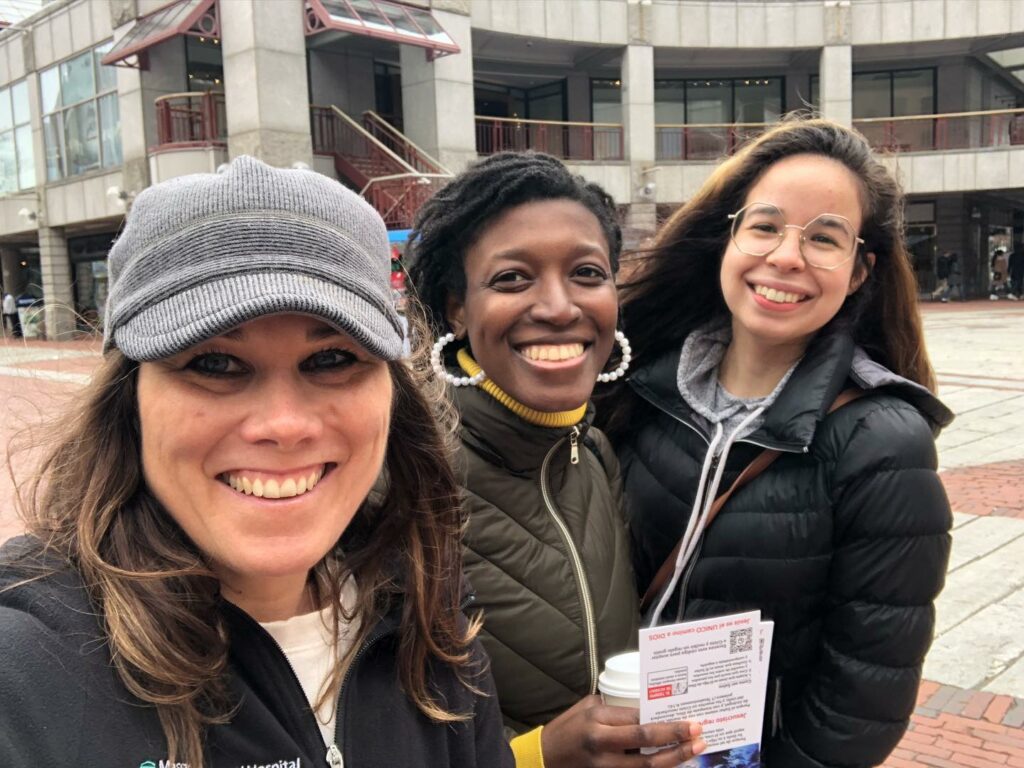 Carol's Testimony: "Had a grand time going out with Revive Boston & Ywam Boston learning how to witness and evangelize to the people of Boston! I had one young man rededicate his life back to Christ! It was awesome! He was super sweet and it was well received. It's always been my hearts desire to do this type of work, to GO OUT and share Christ and his redemptive freedom with people! So I felt really blessed to be a part of this great commission & to be alongside these two beautiful ladies who love God and share the same burden for souls. Besides the 300 in our group, I noticed SO many groups of Christian's out and about, planting seeds of Christ's love, praying for people and sharing the gospel. It was REALLY beautiful and definitely the will of God! Thank you, Father for all the many souls saved this weekend! Lets keep the fire burning!"
-Carol Blanchard