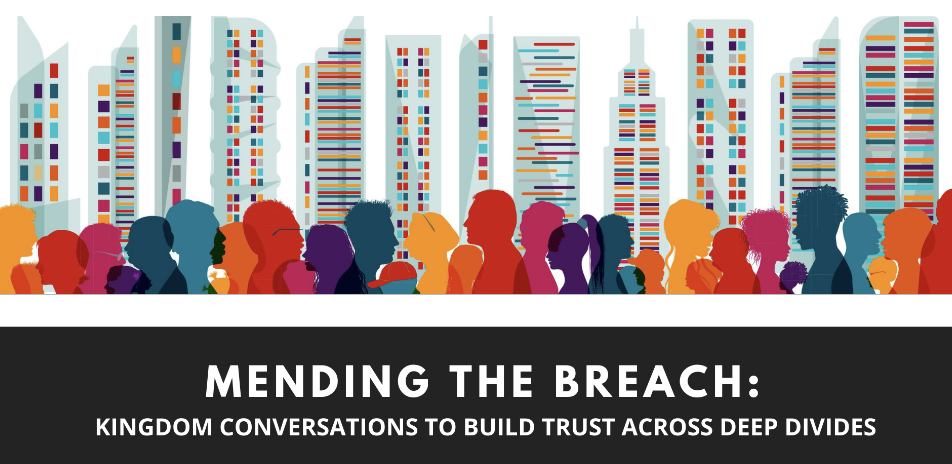 Are there underlying tensions or divisions in your church or community that are impacting your overall mission?
Is there a conversation that needs to be had in your community that you would like coaching in how to facilitate?
Would your community benefit from a structured conversation that enables individuals to authentically share their unique viewpoints and experiences?
UniteBoston is offering coaching and consulting to local pastors and community leaders in "Kingdom Conversations,"a structured conversation model to help churches, individual Christians and communities to engage in conversations across deep divides with greater courage, equity, healing, and fruitfulness. We utilize Reflective Structured Dialogue (RSD), which was developed more than thirty years ago and used by communities around the globe. RSD lets people share their stories and beliefs while encouraging them to hear perspectives and experiences that may be different from their own. RSD addresses the dynamics of dysfunctional patterns of conversation and rests on resilient and deep listening from the group, which are normally inhibited by persuasion or criticism. RSD is now used across the US and in more than 25 other countries.
Structured dialogue can help when differences threaten to become – or have become – divisive and ongoing relationships and work are threatened. It can also work to deepen existing bonds in your community. In places where peoples' lives and relationships are deeply intertwined— like church families—the ability to hold a dialogue can help folks live and serve better together by building mutual trust and understanding across their differences. Through dialogue, new understandings, new relationships, a new level of trust, and new opportunities can be nurtured. The goal is not to change anybody's beliefs or arrive at a solution (though that happens sometimes). Dialogue helps people wrestle with their differences openly, honestly, and with dignity. It encourages a stronger sense of community, which is what makes real and lasting growth and relationships possible. There have always been and will always be differences of lived experiences, opinions and perspectives. But how we converse and engage with one another – when grounded in shared commitments and practices guided by the fruits of the Spirit – can be the very unifying experience we long for and that Jesus prayed for on our behalf (John 17:20-23).
History
In spring of 2021, UniteBoston worked with Bob Stains and Shelton Oakley-Hersey to train 20 local leaders in Kingdom Conversations. In fall of 2022, we hosted a kingdom conversation at Grace Chapel, a large evangelical church in the area with five campuses. This pilot dialogue involved 30 participants and deepened understanding of people from different generations on their hopes for the church.
The feedback was overwhelmingly positive: One person described, "This model helps us to listen and connect with one another more deeply than other conversations I have had." Another said, "I think the structure of the conversation was very helpful. I hope and believe this structure can be used and built upon for further conversations, which will build a sense of greater honoring, engagement, communication and understanding across generations and other social divides." In the testimony video below, Shelton Oakley-Hersey, Pastor Jeanette Yep, and Bob Williams share about their experience.
We're Here for You!
If you sense an invitation from God to host a kingdom conversation, within your congregation or community group, email us at info@uniteboston.com! Whether you are a community leader, pastor, non-profit leader, board member, lay leader, or just seeking to grow with others in the church, we're here for you. We'd love to hop on an hour-long free coaching call with you to talk further and discern together how we might be able to come alongside you or connect you with other resources in the Boston area to accompany your community and the Church toward greater wholeness.
---
Kingdom Conversations Consultants
Shelton Oakley-Hersey
Shelton has sought out, participated, and facilitated spaces working toward holistic development of people and systems over the past decade. She has experience in diverse contexts, from low income neighborhoods of Los Angeles and Fuller Theological Seminary, where Shelton obtained a Masters in Intercultural Studies, to South Africa townships, and the multi-ethnic church of America. She also serves as a Spiritual Director with Nuos Formation, companioning churches, businesses, non-profits, and individuals in various ways to help them experience greater intimacy with God and to live out of their values and into their fullest and healthiest potential. This includes designing and facilitating conversation and training spaces called Kingdom Conversations. Shelton lives in Jamaica Plain with her husband Scott and two children.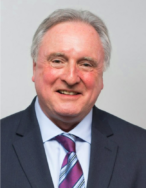 Bob Stains
Bob has been equipping clergy and lay leaders with the skill-sets and mind-sets of Reflective Structured Dialogue for the past 26 years in the US, Europe and Asia, having trained more than 30,000 people worldwide. His workshops are highly rated by participants in both religious and secular settings and he continues to see their learning bear fruit in their communities of faith over many years. Bob has taught dialogue to ministers in training at Boston University and Harvard Divinity School and consulted to the Harvard Negotiation Project for 15 years. He also brings 10 years of conversation design and facilitation work with the Episcopal Church of the USA and the Archbishop of Canterbury. Bob is also a Visiting Researcher at the Boston University School of Theology Tom Porter Program on Religion and Conflict Transformation. Bob has worked with many Christian and Jewish communities, small and large throughout his career as a consulting family therapist and as a dialogue practitioner. He lives in Danvers and is a member of All Saints Episcopal Church of the North Shore.
---
Learn More
If you want to understand the difference between regular conversation and these conversations, click here for a short article. You can also click here to learn more about Essential Partners (based out of Cambridge, MA), or read "Cultivating Courageous Communities through the Practice and Power of Dialogue."
Finally, we want to thank Kingdom Conversations, originally designed by the Nuos Formation, for their guided conversation model and spiritual formation tool to help churches, individual Christians and communities to engage in harder conversations with greater courage, equity, healing, and fruitfulness, growing in deeper intimacy with God and unity as the Church Body.