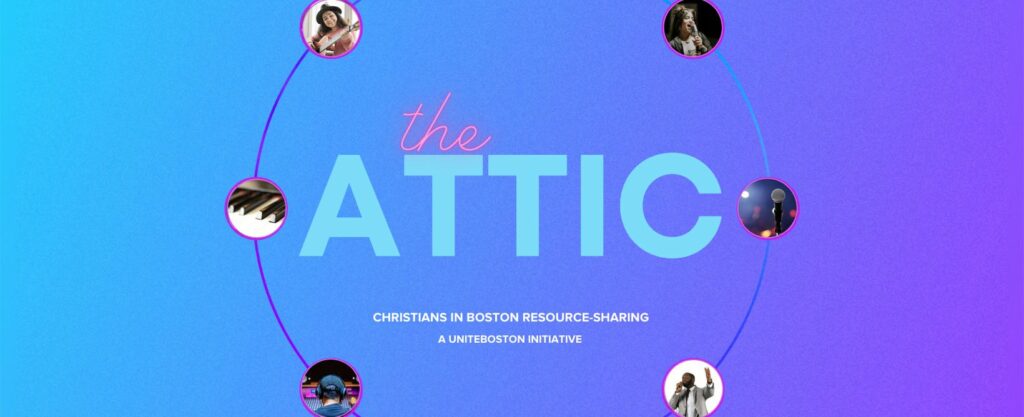 – Have you ever scrambled at the last minute to find a worship leader, and not known where to turn?
– Do you wish there was a space to post about a volunteer opportunity, or to find new collaborating partners on a particular initiative?
UB has launched The ATTIC, a Facebook group to help connect resources and needs for Christians in Boston. Acts 2:42-44 describes how Christians are called to connect and share All Things Together In Common (ATTIC) – We believe the body of Christ could benefit from a centralized resource to connect people with needs, opportunities, resources, prayer requests / testimonies, and more.
Note: This is not the place to post events that your church is hosting (you can submit that to the UniteBoston Calendar). Also, the best place to post roommate requests is on the UB's Roommate Forums and the Park Street Webboards.
Join today, and invite your friends and fellow pastors so we can better connect and resource the united body of Christ in the city of Boston – Together, we are stronger!