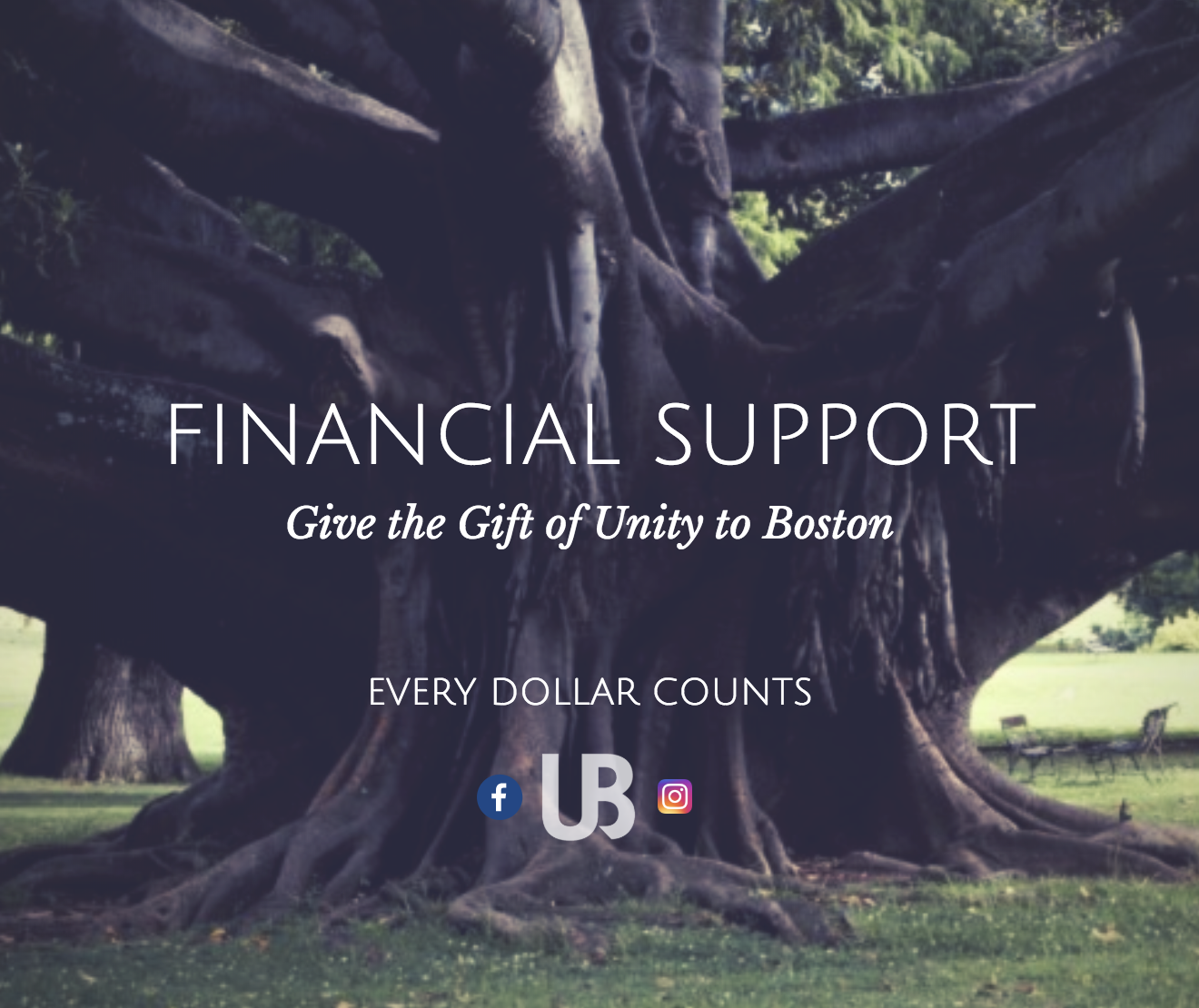 UniteBoston is thankful for the generosity of our supporters! UniteBoston is a 501c3 non-profit organization, so all donations are tax-exempt.
Your donation helps to provide staff time and supplies for mobilizing the entire Christian community to take part in our city-wide prayer and service initiatives.
Checks can made out to "UniteBoston" can be sent to UniteBoston:
UniteBoston
P.O. Box 240013
Dorchester, MA 02124
*Please note we have an updated address!
Alternately, you can donate via Paypal below, and you can scroll down to the bottom of the page to set up recurring donations.
Featured Events – Click here to pay for your event to be featured on UniteBoston's newsletter & website.
Thank you in advance for considering supporting this important work. And of course, please call or email me if I can answer any questions. I greatly value your friendship, encouragement and support!
Seeing Boston transformed by the love of Christ will take an unwavering commitment to one another and to God's greater purposes. Thanks so much committing to join with us in this!
Sincerely,
Kelly Fassett, UniteBoston Team Leader
---