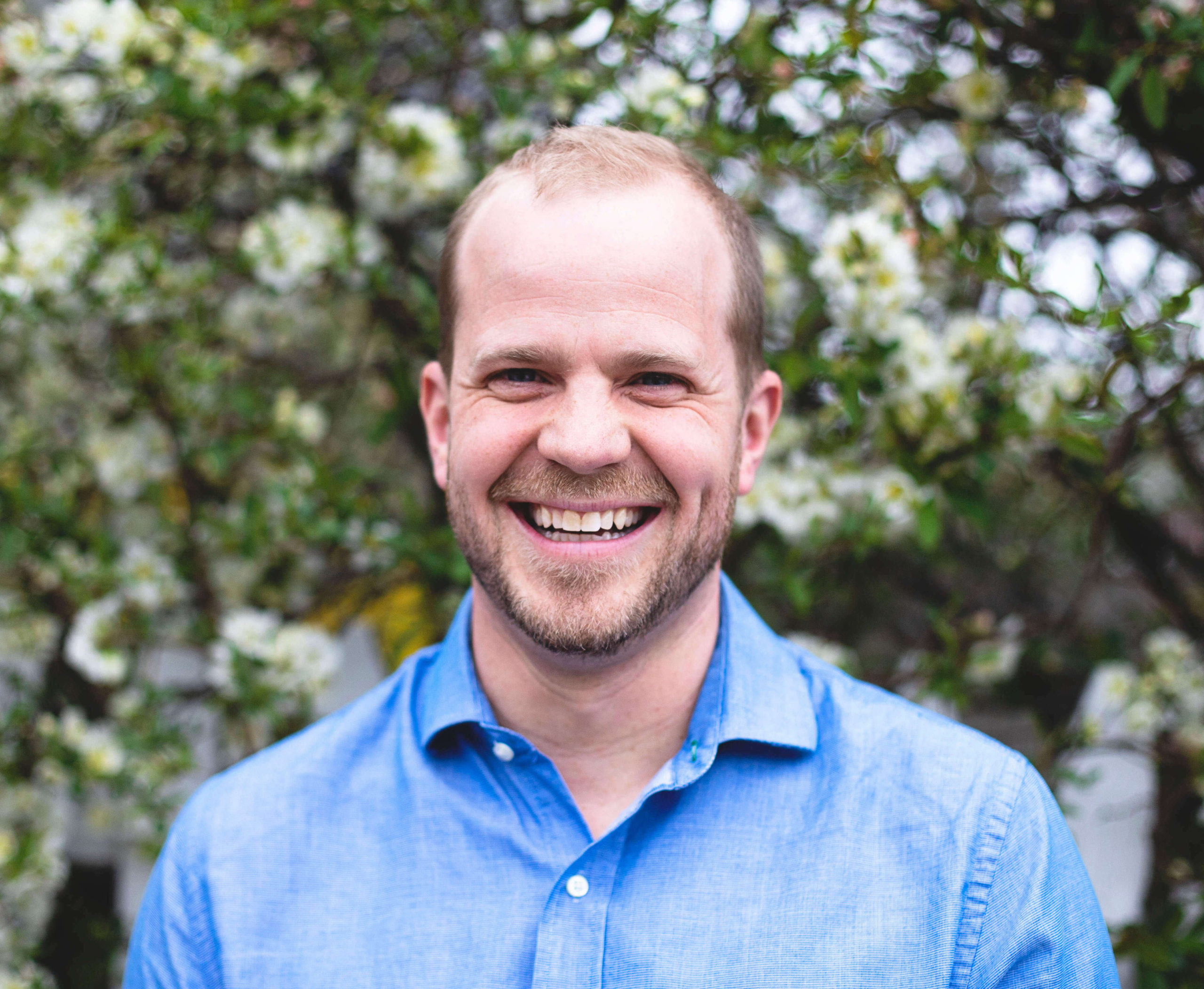 This week, we feature a blog from Josh Wilson, a movement architect and organizer at The Table, a multiracial church startup in Dorchester. Prior to his work at The Table, Josh served under black leadership and in primarily non-white congregations in Boston, Philadelphia, and Chicago. He holds Masters degrees in church-planting and urban ministry.
---
So many folks are raising their voices right now to speak out against police brutality and racial injustice. I'm seeing so many friends black out profile picture and #SayHisName for the first time ever. For me at least, it's a ray of hope in a pretty dark time.
As a white guy who's been learning to take action for racial justice for a few years now, I wanted to offer some unsolicited advice, resources, and cautions to white friends who are speaking out. Whether you've been considering issues of racism for a while or the murder of #GeorgeFloyd has sparked a new awareness of racist police violence, welcome to the conversation. I know that for some of you, speaking out feels risky. Some of you are getting pushback in your comments from people you love. So, thanks for standing up for something important.
Right upfront, I want to say I am not an expert on race. I am not an expert on black people. I haven't arrived or even fully rooted out the racialized assumptions in my own soul (POC, standing invitation to check me on anything I say here). I am someone who's been on a journey of realizing and repenting of my own racist beliefs and working to deconstruct the ways they play out in our culture and churches for a few years. I still miss it. I am just a recovering racist who chooses to be an antiracist every day.
I want to highlight a few traps to avoid. I share these out of my own experience of making mistakes and receiving painful and embarrassing rebukes from friends who loved me enough to help me grow. My hope is you can avoid some of these pitfalls and this might speed you along your journey.
1. Listen. Live. Speak Last.
I'm the type of person who enjoys sharing the things I'm learning. Generally, this feels like a positive thing, but at times, I speak with authority on things I still really haven't fully grasped or have only begun to learn about (that has to do with privilege btw). If you're like me, let me caution you to be "Quick to listen. Slow to speak." If you're white, you are never going to be an expert on the black experience. The vast majority of people about racism, have NOT YET done the internal work needed. Listen and ask A LOT of questions. If you have friends of color who are up for sharing their experience with you (don't assume and treasure it if they are), absolutely ask about their experience and perspective. If you don't have this type of deep, meaningful, personal relationships, begin building them. In the meantime, the internet is a thing! People have written books, articles, created podcasts, made movies. Literally, all the resources in the world are at your disposal if you're up for learning. I've taken the time to compile an annotated bibliography of some resources that have been helpful to me personally. There are so many other great resources; these are just a few of the best I've personally engaged. All of this to say, sharing is great – but only if you're also listening much and putting what you're learning into practice.
2. Act. Welcome feedback. Go again
If you're like me (and most white people I know), you probably have some ignorant perspectives on race. This does not make you bad; you don't know what you don't know. While people of color are forced to grapple with race, those of us in majority culture can sail through life without having to learn. All of this means, when you first start relating across difference, you're going to say some things that aren't quite right, make some faulty assumptions, or accidentally say something that's taken in a way you didn't intend. This does not make you bad (although you may really hurt or negatively impact someone even without intending to). I love how SURJ – Showing up for Racial Justice Puts this: "As white people, we are going to make mistakes when doing racial justice work. It's inevitable. We don't know anyone who has been in the work and hasn't made a mistake. Not a single person. When we make mistakes, we want to take the time to reflect on them thoughtfully and keep moving in the work. We cannot let making mistakes prevent us from continuing our work." This is great advice. When you "splat," acknowledge it. And go again.
3. Steer clear of virtue signaling. It's not about you.
There's a lot of pressure right now at least in some cultural spaces to say/do the "woke" thing. There's also a toxic culture of performing our lives on social media for others. It's so easy to say or do things for the likes; to share things that demonstrate that we're "on the right side." Ironically, when we're mostly concerned with being perceived in a certain way, we stunt our learning and growth. So long as we're most interested in looking good, we'll continue to resist having our blind spots exposed. Push back on this. As you share, keep asking "why?" And be conscious of the fact that while your voice is important, it should not be at the center of conversations around racial justice. Who are the black and brown voices you can listen to and amplify?
4. Invest locally for the long haul.
Protests have value. Perhaps changing your profile picture and posting a hashtag do too. But if your engagement with this conversation stops there, that's a huge miss. The problem of racism isn't simply a few bad apples somewhere else; I promise you it infects your workplace, your school, your church, and your neighborhood. How can you get involved, keep learning, and actually show up for change in the places you live, work, and play? Beyond the work I do with The Table, here in Boston, for me that means learning from and supporting efforts lead by organizations like the following. If these aren't relevant to you, find out who's doing this work where you live and get plugged in:
Race & Christian Community Initiative
Families for Justice as Healing
Louis D. Brown Peace Institute
Violence In Boston Inc.
Bma Boston
Boston Ujima Project
The New Democracy Coalition
City Life/Vida Urbana
Dorchester Not for Sale
Mass Action Against Police Brutality
Massachusetts Bail Fund
Asian American Resource Workshop (AARW)
Blessings to you, friends. This work is a marathon, not a sprint. Keep building relationships, listening well, learning to love, and stand with those experiencing oppression. Your investment and action can make a difference.
*Note: citation of a resource or recommendation of an organization should not be read as an endorsement of the everything that resource or organization believes, says, or does. Proceed with wisdom, discernment, and an ear to hear.