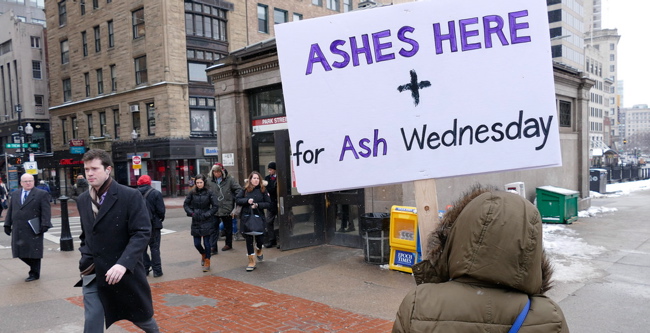 Lent is a time to intentionally create space for focusing more deeply on Jesus' life, death, and resurrection. As Western Christians throughout the world have entered the Lenten season, and Eastern Christians will begin on March 11th, we're sharing some ways in which Christians in Boston are participating in Lent.  There may be an idea that will spur you on in your own Lenten devotion and practice!
Here's how Christians in Boston are participating in Lent:
A Catholic Perspective – "This year, Lent has particular significance for the leadership of the Church at every level, local, national and universal. Recently Pope Francis called bishops from every country in the world to come together at the Vatican for the Summit to Protect Children and Minors. The summit included powerful testimony from survivors of clergy sexual abuse, religious sisters and laypersons who made clear that a meaningful and effective response from the Church is long overdue and of critical importance…I have decided to implement EthicsPoint, a confidential, anonymous and third-party system, exclusively for the reporting of misconduct by a Cardinal, Bishop or Auxiliary Bishop of the Archdiocese of Boston." Cardinal Sean's Lenten Letter to the Archdiocese of Boston
An Evangelical Perspective – "Lent is a season of preparation. It's a season where we give up good things so we can focus on better things. It's not a rote ritual of fasting simply so we can fulfill a religious requirement. It's an opportunity to give up some things for a season, so we can focus on Jesus and align our hearts with his." Reunion Christian Church is participating in an "Experiential Fast," where each day and week is focused on a particular element of fasting and devotion.
An Episcopal Perspective – "Throughout the six weeks of Lent, I will have a weekly conversation with a spiritual and/or grassroots leader to learn how they are understanding the connection between healing and justice – between repentance, forgiveness and justice. I want to strengthen my leadership by hearing how others tend to or pull at the root causes of this spiritual and social upheaval which I believe is racism. And I want to discover, how is the Spirit inspiring them to turn towards God and one another in bringing about healing and justice?" – Lenten Reflection from the Rev. Arrington Chamblis from the Episcopal City Mission
Resources from a Catholic Perspective– "I think really what fasting and Lent are all about is creating space in your life to focus more deeply, see more clearly, and act more authentically. It is the joyful preparation for Easter, where we take a good look at ourselves to get ready for the celebration. Fasting helps clear our vision but it also helps create space to be filled with other and better things than we usually fill ourselves with…Practices are meant to help draw us closer to God, to community, and to our best selves. So it's not about extreme measures, perfect adherence, or spiritual status. Try to follow what seems right, challenging, and honoring to you." Lenten Resources from the Paulist Center, including a list of practices and blogs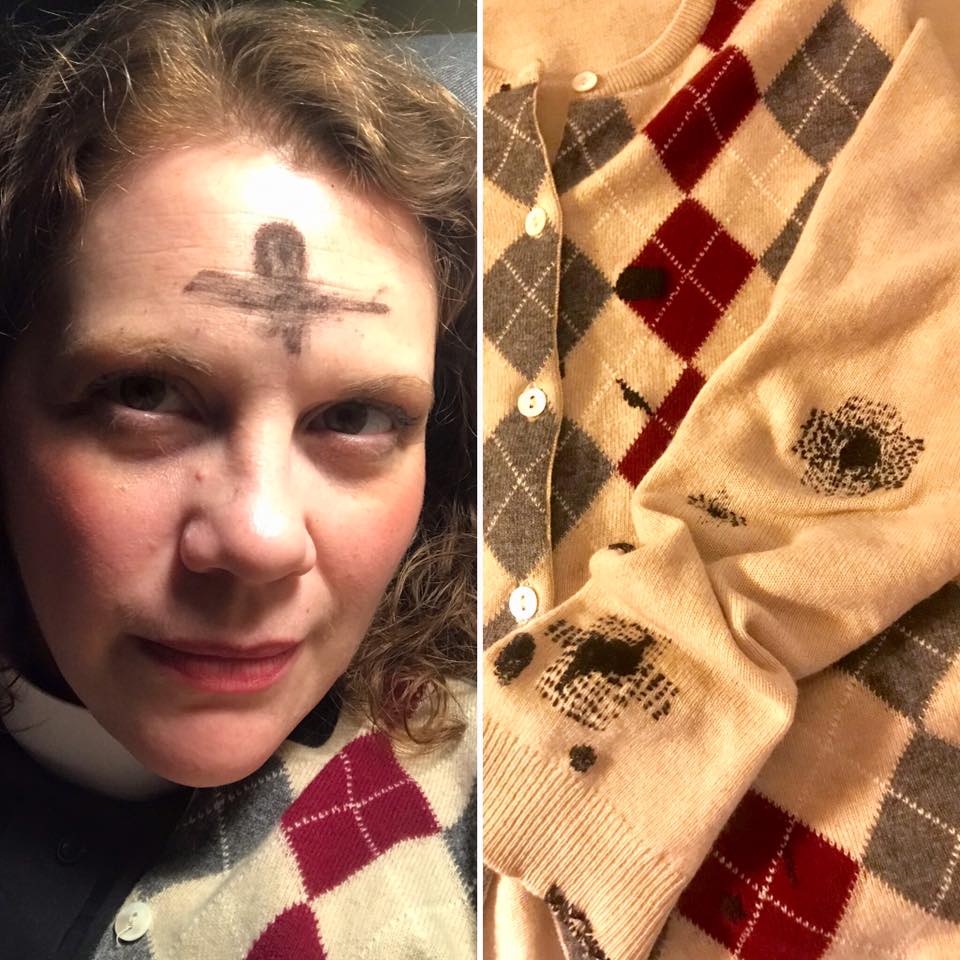 A United Church of Christ Perspective – "Rend your hearts,and not your garments" I'm embracing #visiblemending for Lent. Late last night, after #AshWednesday was over, I noticed how much the ash cross on my head looked like the #darned holes on my beloved, moth-eaten sweater. So here's my Lenten practice: 40 days of repair. A daily commitment to mend or fix something, each day. I don't have a grand plan or scheduled posts, just a clear sense that I need to do some repair work in this season. If you want to join in, #40DaysofRepair." – Laura Everett from the Massachusetts Council of Churches
An Orthodox Perspective – "March 18 marks the beginning of the Great Lent. It is known in Greek as 'Kathara Deftera' or Clean Monday. The word kathara is closely related to catharsis or cleaning. Everyone needs cleanliness. Fortunately, scientific technology has given us many ways of achieving cleanliness, of keeping our bodies clean. Are our bodies entirely clean? Are our tongues clean? Is it not true that they speak words which are not clean, but are offensive, words which show malice or envy, or which indicate a hostile attitude to the progress of others? It is obvious that our tongues need to be cleaned… During Great Lent, our Church guides us to the cleanliness of our eyes and tongues, of our ears and hands, our feet, our hearts and minds, that is to say, to our whole being. Our church prepares us to approach the Cross and receive His Precious Body and Blood."- Metropolitan Methodios, Archbishop of the Greek Orthodox Metropolis of Boston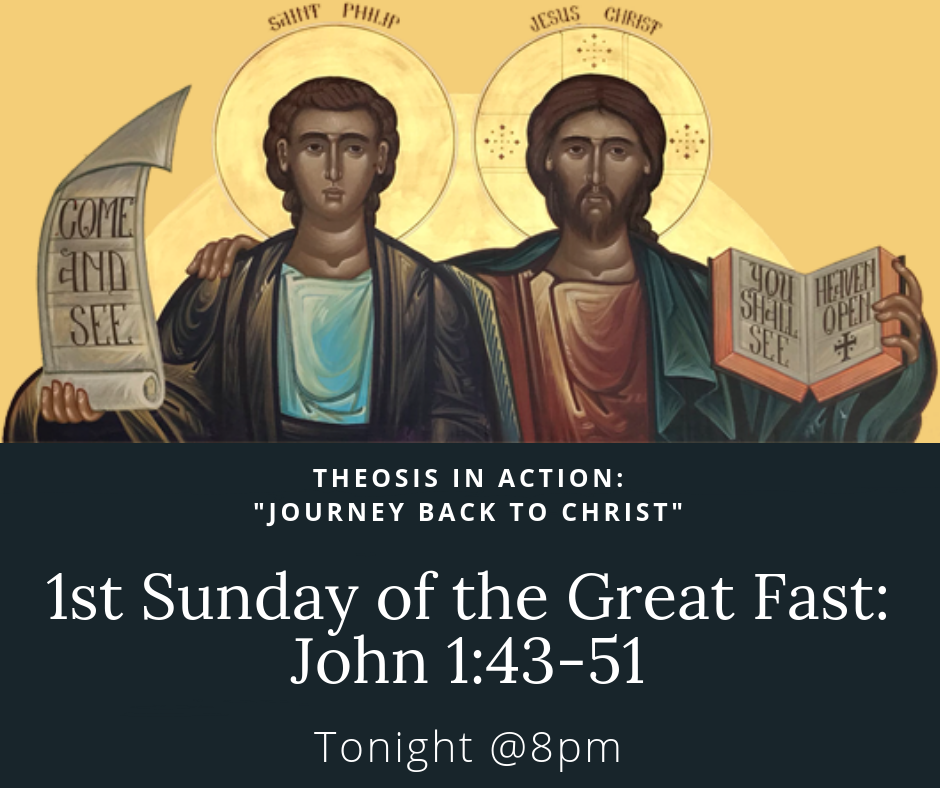 A Catholic Young Adult's Ministry – St. Mary's of the Assumption Parish in Brookline is participating in  "Theosis in Action," which is an online community to help provide resources for young adults to grow in their faith and opportunities for fellowship as they navigate through adulthood. Theosis in Action is hosting an online Bible study during Lent on Sunday evenings with the focus of "Journey Back to Christ" that all people are welcome to participate in.
An Evangelical Perspective – "Although Lent can be a season of sober reflection on the frailty of our souls, Lent is primarily about the counter-formation of our affections. As we reclaim our own belovedness in Christ, we reorient our love toward Christ. In this season, we're going to commit to feasting on scripture together. One of the ways we'll be do this is to memorize Psalm 23 in community. On Sundays during the gathering and through social media, we'll share stories about how feasting on scripture is transforming the life of our community." Lent Blog from Reality Church Boston
We're also featuring a blog article written by Rev. Rita Powell, priest at Trinity Church Boston and UniteBoston board member. Rev. Rita shares about her Lenten practice of taking the daily office outside to God's creation. If you'd like to add how you or your church are participating in Lent this year, email kelly@uniteboston.com  May God meet you deeply in this season of physical and spiritual devotion!
---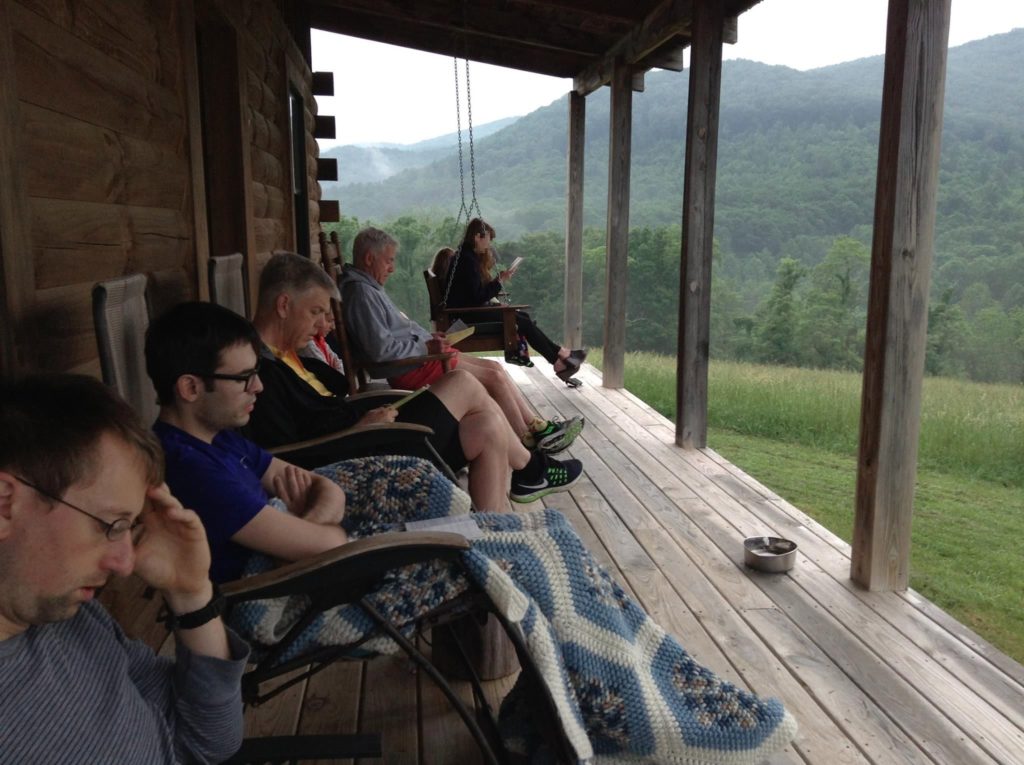 Charged with the Grandeur of God
If you have ever gotten an email from me, you have seen this quote in my signature, "Nor can foot feel, being shod."  It's from the famous poem by Gerard Manley Hopkins called God's Grandeur.  It is one of the anchoring texts in my life.  The opening line is "The world is charged with the Grandeur of God." In that one phrase, Hopkins captures both the way that the world is filled with God as with electricity—an unseen but real force of energy and a fullness that shimmers—and the way in which we, as that world, are accountable to God.  We are "charged with"—filled with and responsible for—all the grandeur.
The poem goes on to reflect on all the ways in which we have obscured that noble calling.  Our world, our economy, our carelessness with the earth—all create a way of life that dulls the force of that electrical charge that is the divine life.  And so the poem brings us to the line in my email signature- "nor can foot feel, being shod."  Our way of life swaths us in comforts and normal routines that blind us, dull us, diminish us.  We grow far apart even from our own bodies.  I wear shoes every day.  I am not connected to the earth or my own body the way I might be.  That line in my email is meant to remind me of this flaw daily.
So this Lent, I've decided to take my daily office (a distilled version of it with a big chunk of silence) outside.  To behold, in prayer, the God who is in creation.  I have found a small corner of a ruined foundation in the meadow behind my neighborhood, and am determined to pray out there each morning in Lent.  I have to say, the massive snowfall and plummeting temperatures are not quite what I had been hoping for!  And I will be wearing boots, thank you very much.  But I will try to begin again this season, to recall the charge we are placed under as members of the grandeur of God.
---