"Again I Say Rejoice" is UniteBoston's 2023 fall concert, and we are so excited to bring another gathering of united worship to the city! Taking place on September 30th in downtown Boston, this concert is the opportunity for Christians to come together in a public place to worship. Not only that, we also can help people get a glimpse of what a diverse and loving Christian community looks like – Which is why we would like everyone who has a heart to see Boston glorify God to come worship with us!
My name is Alexis Monroe, and I've had the privilege of working behind the scenes to help facilitate the logistics for the concert for the second year in a row – and today I'd like to share with you some reasons why you should attend!
Reason #1: We are featuring new talents!
This year, we are excited to have the amazing talents of Amber Jogie, Taija Rayne-Franklin, and Jocelyn as a part of our concert. Taija is an amazing visual artist currently serving full-time with the Boston Project Ministries. She will be creating a live art piece throughout the concert, along with hosting an interactive art station for attendees. If you or a kiddo want to take home a reminder to magnify the Lord, stop by Taija's table!
Amber Jogie will also be performing a spoken word piece! Amber is an author, youth program manager and student. She released her first book earlier this year which reflected on many of her experiences growing up as a black girl. Amber uses her gift of writing and speaking to reflect on many different topics as well, here she offers her reflection on what it means to "breathe again".
Jocelyn is a dancer at Jubilee Worcester, and she and her team will be sharing their beautiful gifts with us. She has coordinated dances in many different places, and we are grateful she chose the Again I Say Rejoice! concert as another place to glorify God with her art.
Reason #2: There's going to be great music!
We have an incredible line-up of Boston-based artists who are performing, including a first-time UniteBoston performance from Katty Jimenez, the melodic sounds of Shanell Alyssa, Christian hip-hop artist Caleb McCoy, the deep soul music of Jen Aldana, and vibey guitar jams from Doully Yang. Returning this year, we also have a community choir with the core of "God's Chosen" from Gordon College, as well as our usual united worship band. Join us to support Boston-based artists and hear great jams that are filling the heart of our city! You can also listen to our gospel playlist and get yourself ready to sing it loud and sing it proud!
Reason #3: Boston needs to see the love of Jesus Christ
The Bible says that Christians are a light set on a hill that all the world needs to see (Mt 5:14) – So let's let our light shine! As our society continues to be divided, love can often seem intangible – but as believers in Jesus Christ, we know the love of God is always around us. "Again I Say Rejoice!" is the chance for us to show Boston that love comes in all shapes, sizes, races, ethnicities, abilities, and languages. While we worship and praise our God, the light we hold will shine brightly through the city. We invite you to help us shine this light.
Reason #4: Enjoy the perks of a day-time concert in Downtown Boston!
With an earlier concert time, you get to enjoy some fun in the fall sun and local eats. We will have lawn games for all to enjoy as we light up the park with the joy of God. There will also be access to food trucks and snacks on the Rose Kennedy Greenway for purchase!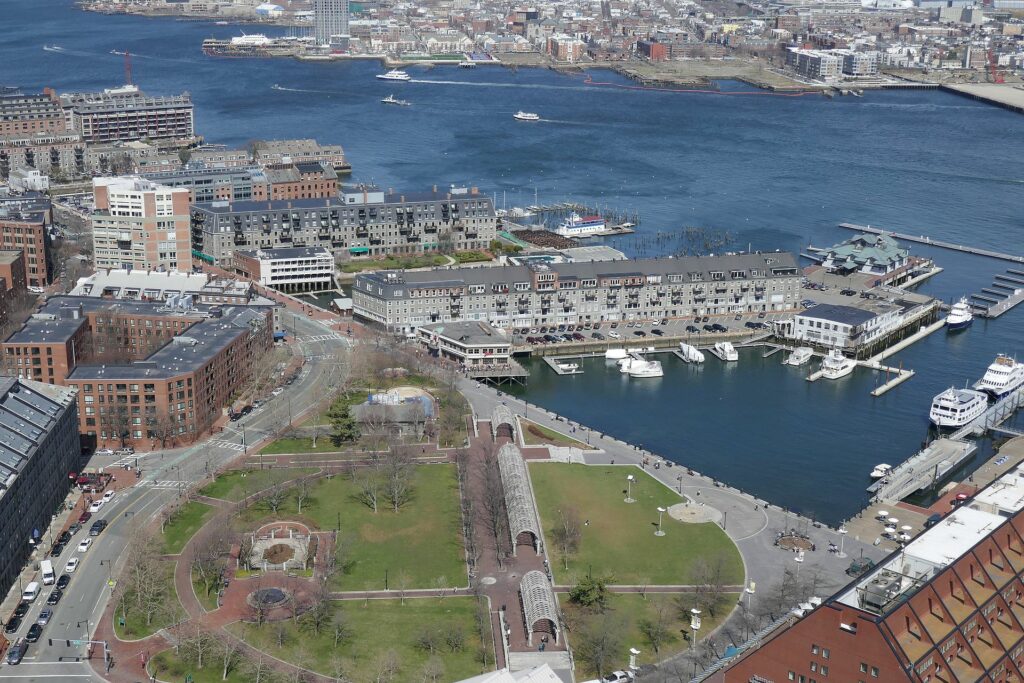 Reason #5: We get to be a church without walls
As Christians, we often meet in spaces that are unfamiliar and foreign to someone who has never attended church. When we worship in public places, it gives people who normally would not step into a church building the opportunity to witness authentic worship. With a variety of musical performance styles, diverse band and community choir, and community tables for churches and organizations nurturing shalom in our city, this is a great way for people to see Jesus!
Please join us for the concert and help to spread the word! You can RSVP here via Facebook to receive notifications; it's going to be a lot of fun; we'll see you there!!