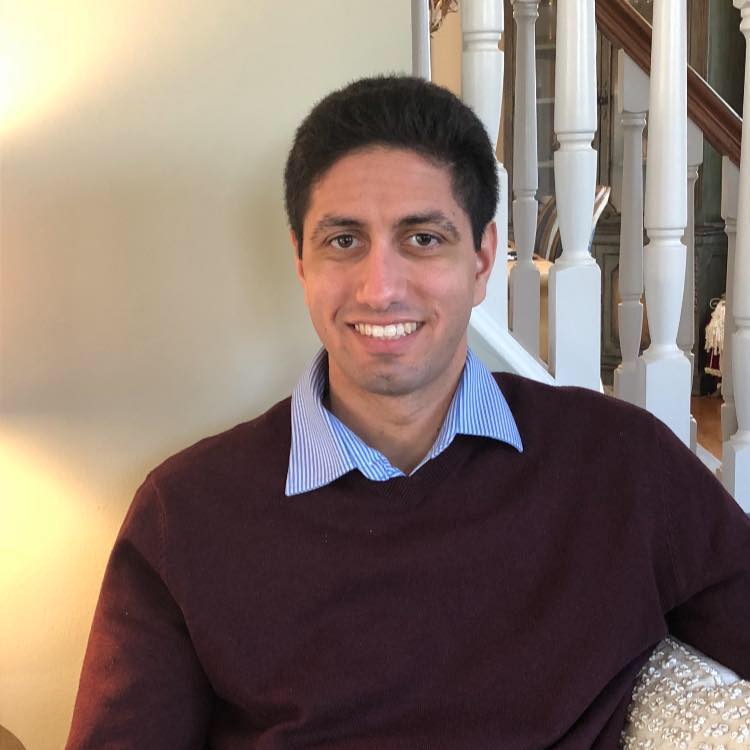 Peter Seremetis is the Content Writer on UniteBoston's Creative Team. Peter is a second year student at the Boston University School of Theology. Coming from a Greek Orthodox background, he drafted social media campaigns and newsletters for this year's Celebration of Worship: "Engage Boston." Peter is a native of New Jersey who received his BA in Journalism from American University in Washington DC. Prior to coming to Boston, Peter had interned at the Washington National Cathedral and the Interfaith Conference of Metropolitan Washington. 
---
As a person who studied journalism, I have the privilege of hearing people's inspiring stories, and sharing those stories with the world. It is rare, however, to see so many different contexts come together in one space–particularly to worship the love of Jesus with each other. Yet, that was my experience writing for UniteBoston this summer, and volunteering for their Celebration of Worship on August 17th. Writing the content for Facebook posts, emails, and newsletters brought me in touch with musicians and directors from all walks of life, revealing firsthand how UniteBoston's underlying goal of fostering a sense of unity amongst diversity not only lived and breathed through every aspect of its organization, but also reflected the vast openness of God's love for all people. As LuciaMaria Hernandez, soprano singer for the Worship Band, described "We have a loving God who is open to everyone, and having a place where people can come together is a great way to show this." 
To me, the Celebration of Worship bared the fruits of layers upon layers of relationship-building that UniteBoston had built over the years. Anyone walking through the Boston Common that day would have witnessed an event that lived up to its name: showcasing a wondrous variety of innovative worship performances and prayers from different cultures, denominations, and neighborhoods throughout the Boston Metro Area. Christian music of different genres and languages resounded from the stage, dancers performed amidst the crowd, a row of painters drew inspiration and captured the moment on canvas, 33 ministry table sponsors of all denominations shared the work that their churches and organizations were doing throughout the city, all while audience members connected and built meaningful relationships with each other. Romans 12 points to the different gifts we each bring according to the grace given to each of us, and nowhere were such gifts more present than at the Celebration of Worship. To see such variety was to see UniteBoston live out its mission of "nurturing Christian unity through relational connections" in the Boston community. 
As I walked through the crowds, gathering feedback from people worshiping and enjoying the event, I was truly touched by what I heard, and how people were passing along the message of Christian unity to each other. Chase Marso from Mosaic Boston Church, for example, enjoyed the Celebration so much last year that he invited his friends, Trevon Hansen and Evan Stieler, to experience the event this year. Chase described how what drew him both times was how, "in a city where it can be hard to see Jesus Christ day in and day out, to be able to come together with Christians from all throughout the city in so many different denominations is a very powerful way to celebrate Christ's love for us through worship." Trevon, as a first-time participant, felt that, "It was very inspiring to bring God's word to the city. With people of all colors and backgrounds, it's important for us just to be together and be able to edify together."
Rev. Vernon K Walker, Program Manager for "Climate Crew" who was also attending for the first time, described the worship performances as "powerful, uniting, uplifting, inspiring, and moving." When I asked him what was different about this worship experience, and how this deepened his understanding of God's presence, he said, "What I see that's different is that there is a diversity of culture: people from all walks of life from different spaces and places coming together to worship the Lord Jesus Christ and to thank Him for what he has done. For me, these songs emphasize God's love, God's Grace, God's mercy, and I think for people who walk by the Common that are not Christian, that this will attract them, and perhaps make them curious about why all of these people are singing, standing together, listening to the worship."
It has been a life-changing experience to write for UniteBoston and be part of a Celebration of Worship that has brought so many people together in such inspiring ways, and I look forward to what this uplifting organization has in store for next summer. 
---