The Boston HERC is hiring!: Alumni Success Coach
May 8 from 8:00 am

-

August 6 from 5:00 pm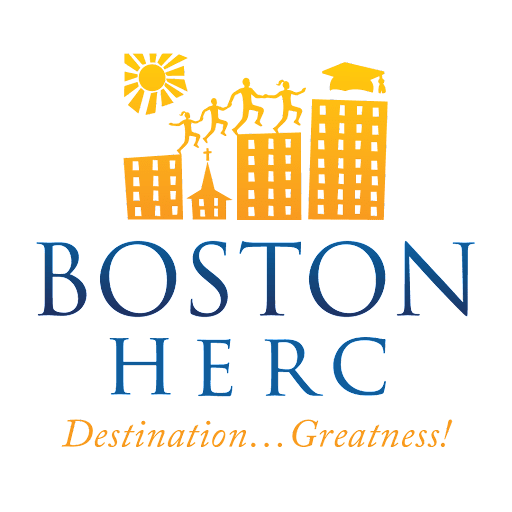 Open Position: Alumni Success Program Coach  
Purpose of Position: To coach 1st generation students of color, attending partnering colleges/universities, for success in college and beyond. 
Organization information: The mission of the Boston Higher Education Resource Center (HERC) is to equip first-generation youth to access higher education, break the cycle of poverty, and become agents of change in their community. Boston HERC's Alumni Success Program's goal is to equip our Passport high school graduates to thrive in higher education. 
The Boston HERC seeks a mission-driven Alumni Success Coach to join our team and coach multiple cohorts of college students who are first-generation, low-income, and attending partner colleges/universities. The Alumni Success Coach supports and equips our young adults with the necessary skills for success in college and in the 21st– Century workplace. 
Coach Duties & Responsibilities include: 
Establish, build and maintain student relationships, monitor student progress in order to meet retention and graduation goals using all forms of communication (video, texting, email, phone call, social media). 

Help students address personal and academic challenges and promote self-advocacy. 

Guide students to set personal and career goals.

Connect students with needed resources and activities on-campus (off-campus, if needed) 

Support students in navigating the transfer process from 2 year programs, where necessary. 

Support students in navigating the financial aid process. 

Support high school graduates in enrolling in their chosen post-secondary institution as a summer melt coach. 

Collaborate with Mentoring Coordinator, Mentors, Passport Coaches, and allied organizations to support students. 

Assist Alumni Success Director with coordination and promotion of program events, program development, workshop facilitation and promotion, social media marketing strategies. 

Assist Director in annual student recruitment efforts (info sessions, orientation, etc) 

Manage, clean, follow all data procedures including daily logging and providing

outcomes updates.

Support Boston HERC's fundraising efforts through sharing stories, attending events or meetings with funders. 
Requirements: 
Bachelor's degree; with two (2) years of professional work experience. 

Passion for issues facing low income, disadvantaged and/or underrepresented youth. 

Experience working with students in a student services/client services or equivalent setting

 

Excellent, demonstrated verbal and written communication skills.

 

Ability to connect with others and forge strong relationships. 

Proficiency in student information systems and technology as well as MS Word and Excel.

 

Proven ability to work with a diverse staff, partners and student population.

 

Demonstrate and possess a strong understanding of cultural competency, and how to communicate effectively

with different audiences.

 

Strong ability to take initiative, problem-solve, be flexible, and think fast on your feet. 

Ability to work independently, remotely and meet in-person at the Boston HERC office when needed; including our summer training (July and August) hybrid model. 

Outgoing and positive attitude. 

Commitment to Christian principles
Preferred Qualifications: 
Bilingual, especially fluency in Spanish, Cape Verdean Creole, or Haitian Creole 

Work experience in advising, teaching, or supporting educationally disadvantaged students. 

Bachelor's degree in education, public administration, social work, or other relevant area or equivalent.

Be a 1

st

generation college graduate from a 4-year college/university in the U.S. 

Experienced serving 1st generation college students of color 

Experience providing social-emotional and/or academic support to young adults

Experience supporting students in resume editing, job application, & interview process

Experience facilitating hands-on & engaging workshops 

Experience navigating the college application process & FAFSA 

Conversant in the DACA & Student Immigration Policies 
Terms of position:
Position Start Date: July 2023 

Full-Time: 35 hours/week 

Minimum of 2 Years Commitment in the role 

Reports to: Director of Alumni Success

Benefits: Health, dental, and vision
To apply: 
Submit the following documents to Rachel Condry, Director of Alumni Success, at rcondry@bostonherc.org: 
Resume 

Cover letter 

Three professional references