Mygration Christian Conference 2022
July 8, 2022 from 7:00 pm

-

July 9, 2022 from 3:00 pm

Free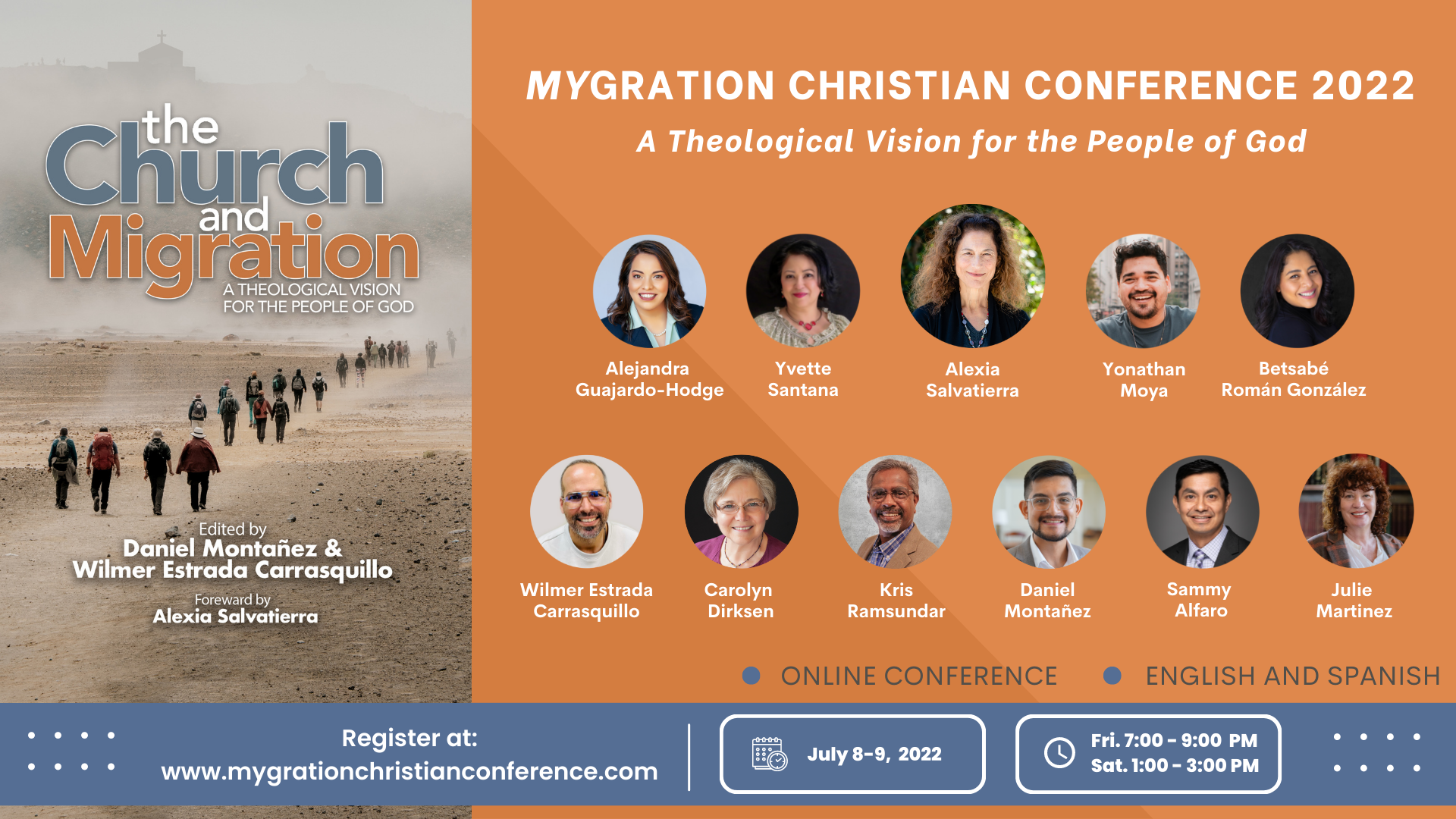 Join us for our 4th annual Mygration Christian Conference! This year's theme is: A Theological Vision for the People of God, based on the new book, The Church and Migration. Come and explore a theological vision for migration from the authors, and hear from our Keynote Speaker, Dr. Alexia Salvatierra, Dean of the Centro Latino at Fuller Theological Seminary. We are also honored to be joined by Yonathan Moya, Executive Director of Border Perspective.
Date: July 8-9, 2022
Time: Friday, 7-9pm (EST) & Saturday 1-3pm (EST)
________________________________________________________
¡Únete con nosotros para nuestra 4ta Conferencia Cristiana de Migración! El tema de este año es: Una Visión Teológica para el Pueblo de Dios, basado en el nuevo libro, La Iglesia y la Migración. Ven y aprenda una visión teológica para la migración de los autores, y escuche a nuestra oradora principal, la Dra. Alexia Salvatierra, decana del Centro Latino en el Seminario Teológico Fuller. También nos honra que nos acompañe Yonathan Moya, director ejecutivo de Border Perspectives.
La inscripción es gratuita y se aceptarán y alentarán las donaciones. La conferencia será en linea en inglés y español. Para obtener más información, visite
www.mygrationchristianconference.com
Fecha: July 8-9, 2022
Tiempo: Viernes, 7-9pm (EST) y Sabado, 1-3pm (EST)
Related Events