International Council of Christians and Jews (Boston, 2023)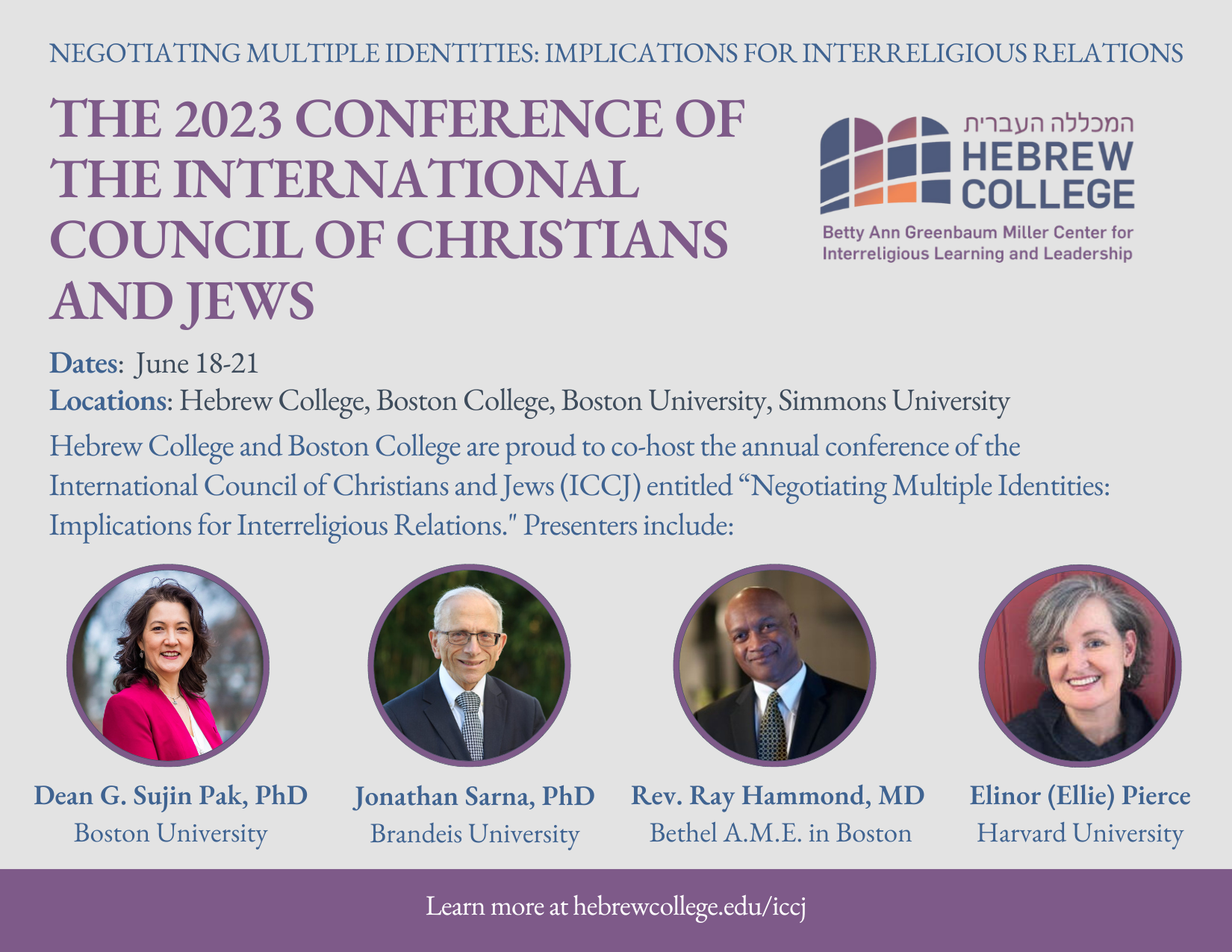 The annual conference of the International Council of Christians and Jews (ICCJ) entitled "Negotiating Multiple Identities: Implications for Interreligious Relations" will take place in Boston (USA) from June 18 to 21, 2023. 
The conference will be hosted at Hebrew College, Boston College, Boston University, and Simmons College.
Located in Heppenheim, Germany, the ICCJ is 

or

ganizing the conference in partnership with Hebrew College's Miller Center for Interreligious Learning and Leadership; ICCJ's American member

or

ganization, the Council of Centers on Jewish-Christian Relations (CCJR); and the Center for Christian-Jewish Learning of Boston College.
The ICCJ conference will provide a unique forum for sustained reflection, discussion, and collaboration.
Topics will include:
-Understanding intersectionality in the context of Jewish-Christian engagement
-The relationship of antisemitism to other patterns of oppression
-Strategies for effective interreligious collaborations as this relates to issues of race, gender, class, and colonialism
Registration for the full conference closes June 2nd; day registration will remain open for local attendees throughout the event.
Learn more about the full program and register
here
.
Related Events