This past weekend, UniteBoston hosted about twenty-five BIPOC friends on an retreat to Spectacle Island to take a break from the demanding work of reconciliation, justice and racial dynamics and instead be renewed, recharge and reconnect with other likeminded people who are "doing the work" in their various communities. Read the blog below to hear UniteBoston's Communications Administrator Rev. Devlin Scott answer questions about this "circle of restoration" retreat and its impact!
Why did you organize this retreat day?
When Rev. Kelly and I read Dr. Brenda Salter McNeil's book Roadmap to Reconciliation 2.0 earlier this year, the part that stood out to me was how she added the "restoration cycle" to her new book to acknowledge that people of color need restoration to be a part of their journey of reconciliation. UniteBoston wanted to support the BIPOC community by acknowledging that they are constantly doing the work of reconciliation and embodying the tension of living and working in a racialize society. And to respond to the BIPOC community by providing space to "renew, reconnect and recharge."
Circles of Restoration are intentional spaces created for the BIPOC community who are weary from the ongoing battle of working for reconciliation to get away for self-care, solitude, and connection in community.
What did the day entail?
This group of justice seekers, cultural drivers and Gospel bearers, traveled out to Spectacle Island for the day to enjoy beachside fun, private massages, food and fellowship with their peers. We even got to enjoy a hiphop dance competition happening on the island at the same time as our visit.
The time on the island started with a devotional that I had put together on laying down our burdens. I reflected on how Jesus willingly displayed His humanity when he dropped the cross on his way to Calvary. This gives us validation that sometimes this cross is too heavy to bear and it also shows that it is okay to put it down at times along this journey. I also ended the day encouraging the group to pick up their cross again and return back to the work set before us knowing that His grace is sufficient for each of us and we all must bear our cross as we have been given the ministry of reconciliation.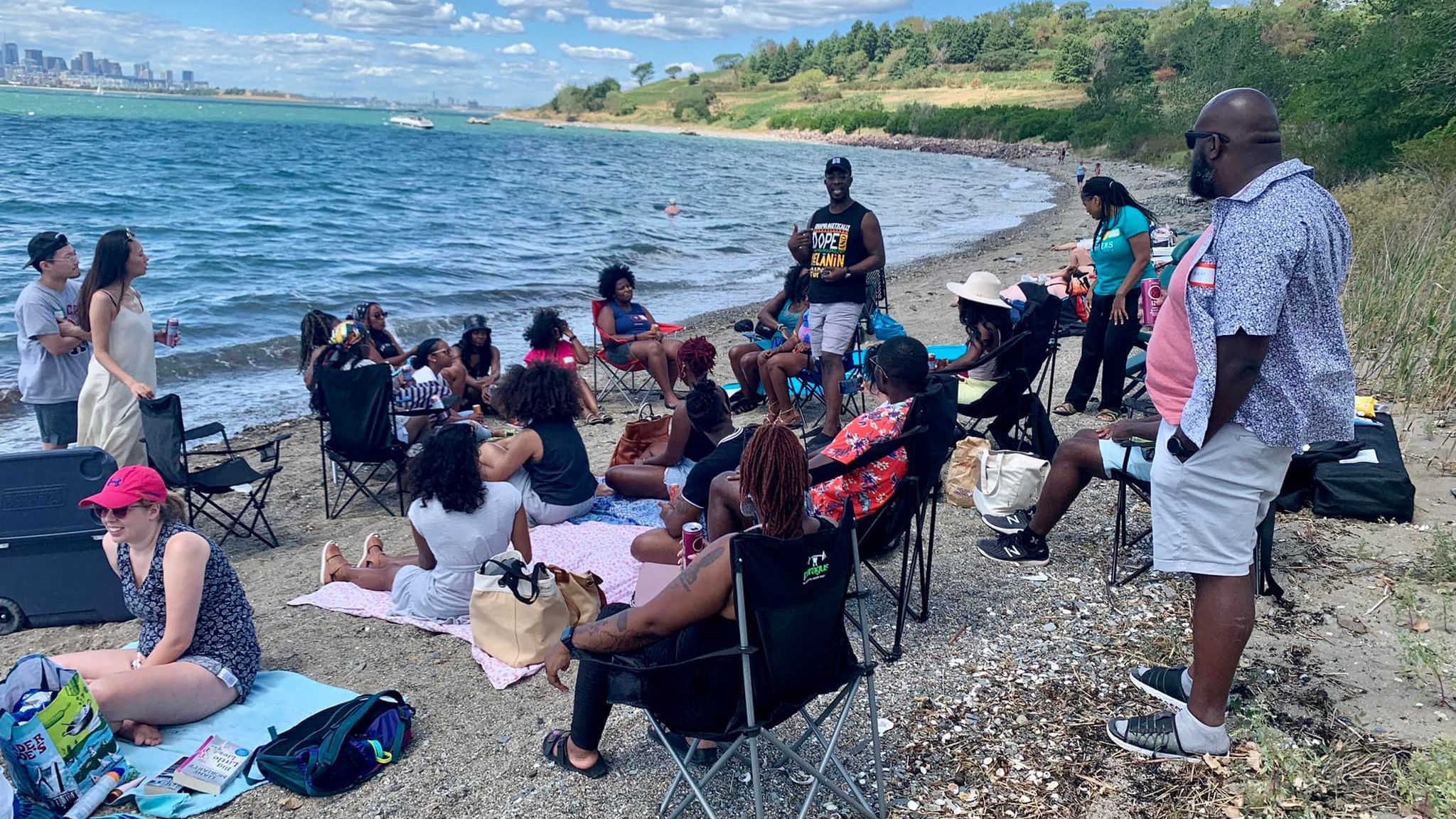 Attendees enjoyed time with the group; feeling affirmed in who they are and the shared experience of the work of reconciliation. We also enjoyed solitude time on our own to reflect, pray and recharge.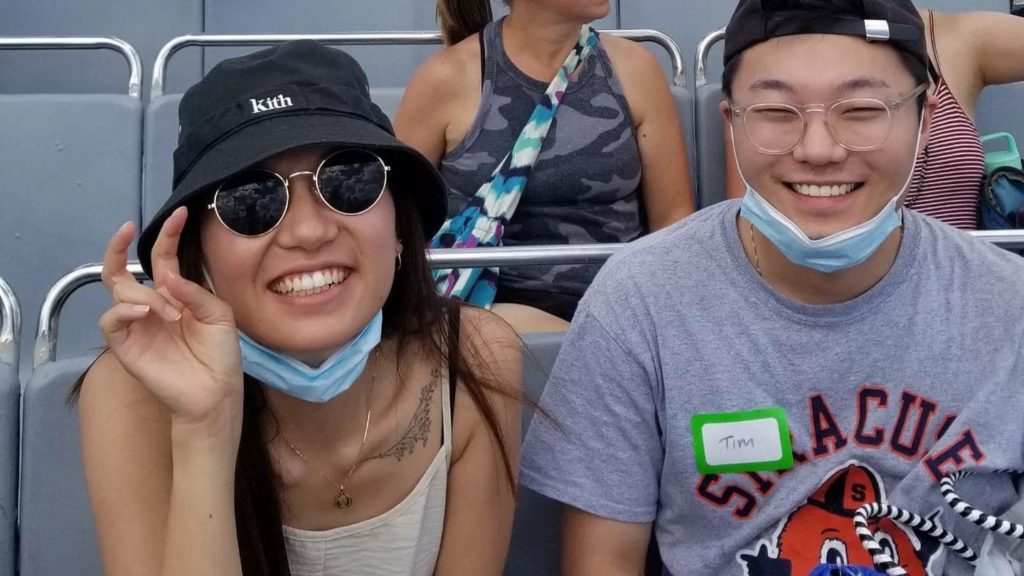 We closed the evening with food from Brato — a taco and burrito place on the island and attendees were able to pick from a table full of restorative items; soaps, journals, gift cards, etc — all from black owned businesses. And although we had an amazing time on the island — the ferry ride back was the best way to top off the evening; complete with a DJ and party put on my the hiphop dance competition participants.
What did the attendees think of the retreat?
"It was so refreshing to get out of the city and be on an island!"
"The devotional was spot-on; it was a great reminder to lay my burdens down and give them to God."
"I'm leaving here feeling lighter and encouraged in the work that I'm doing."
"The music was so culturally relevant!"
"I had some great conversations and people I'm excited to get to know better. I am coming away with a sense of solidarity of all those who are on a similar journey of faith and action."
Personally, this was the first time that UniteBoston had done something like this, and I was anxious to see how it would go, in addition to "running on empty" due to a missed plane flight back from Chicago! But I found it to be incredibly refreshing. To be with other people of color in the faith and fight for justice was affirming. This truly was a circle of restoration and we look forward to building on it in the coming years!

– Reverend Devlin Scott