Today, we are sharing an opportunity to support Pastor Robin Lutjohann and Faith Lutheran Church in Cambridge. Pastor Robin has been on the UniteBoston Board of Directors for the past five years, and their building endured a terrible fire on Easter Sunday. On Tuesday, the FBI determined that the fire was caused by arson. The building has been the spiritual home to a number of congregations and has hosted so many valuable community initiatives, such as a biweekly free supper, children's groups, a community garden, and more. 
There is a sign in front of their church that they put up during COVID stating "We will rise." Let's help him do that! Here are some ways that we can support him right now:
Funds – You can contribute to the construction / re-building costs through their GoFund Me or giving directly on their website www.faithcambridge.org and selecting "Building Fund." 
Office Space – They're looking for an office space in Cambridge – or even just a room – that they could use as a temporary office for awhile. Their secretary travels in from outside the city so it is best if there is parking available too.
Encouragement: You can send a note of encouragement and hope to Pastor Robin via email: robin.lutjohann@faithcambridge.org
Pray – Please pray for the workers who will work on clearing rubble, securing the building etc.; the spirit, heart, and mission of the church, and their connection to one another and the broader community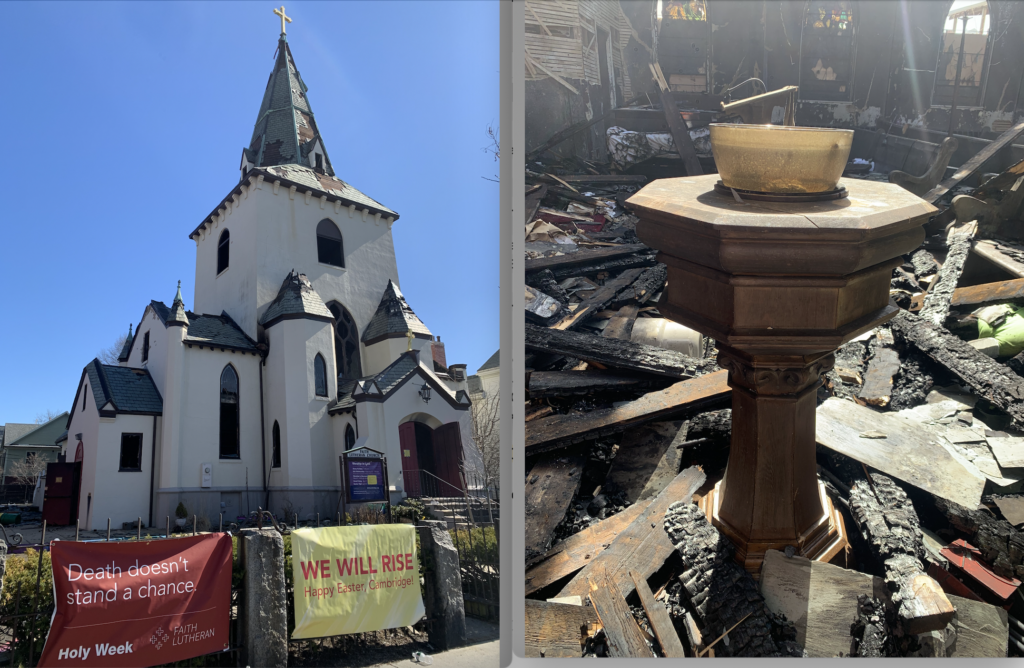 Thank you UniteBoston community – Let's show Pastor Robin our love, care and support in this challenging season!