At UniteBoston, we recognize the need to address the sin of racism and the pervasive inequities that persist in our city and nation. We recognize that justice is not peripheral, but intrinsic to the gospel, and Christians should be leading the way in the movement towards racial justice today.
Last fall, UniteBoston launched a "Be the Bridge" Zoom group, where 28 people engaged in weekly conversation with Latasha Morrison's "Be the Bridge" curriculum, which instills a biblically-grounded understanding of the process of restorative reconciliation – including lament, confession, forgiveness, righting wrongs, and restoring relationships.
We found out that there were 11 other Boston-area churches who had utilized the Be the Bridge curriculum, so in spring 2021, we sought to build on this momentum to focus more on the systemic side of racism and locally-focused action. UniteBoston coordinated a 5-part speaker series alongside 30-40 individuals in four small groups. Our goal this spring was to help people understand various initiatives that are happening in Greater Boston towards systemic racial justice and nurture friendships across churches for accountability and support in actively working towards reconciliation, equity, and justice in our day-to-day lives.
Here are some highlighted testimonies from this initiative:
We were also able to record each of the speaker sessions – Click below to watch and glean from the incredible wisdom of these local leaders:
Testimonies from our Fall Groups
This was one of the first times that UniteBoston hosted weekly learning group opportunities, and we saw how God shows up when we create space for cultivating deep sharing and relationship building across Christians of diverse backgrounds. We were awakened in new ways to the the sin of racism, and how it has pervaded day-to-day life in our city and also our churches. We lamented this reality. Together, God stirred us towards change, both within ourselves and within institutions in our city. We also began to see how much work our own leadership needs to do to grow in our understanding of justice and equity in order to see the real transformative impact that honors the inherent image of God.
"Partnering with UniteBoston as group leaders in the Be the Bridge Racial Reconciliation group has been a tremendous experience! We have seen the growth of the attendees over these last few months, as they are learning what racial reconciliation truly means in the context of God's word and in the light of history. Each one of the attendees in our group has said that they are taking what they're learning from Be the Bridge back to their families, communities and their churches."
-Brent and Karen Brown, Impact Church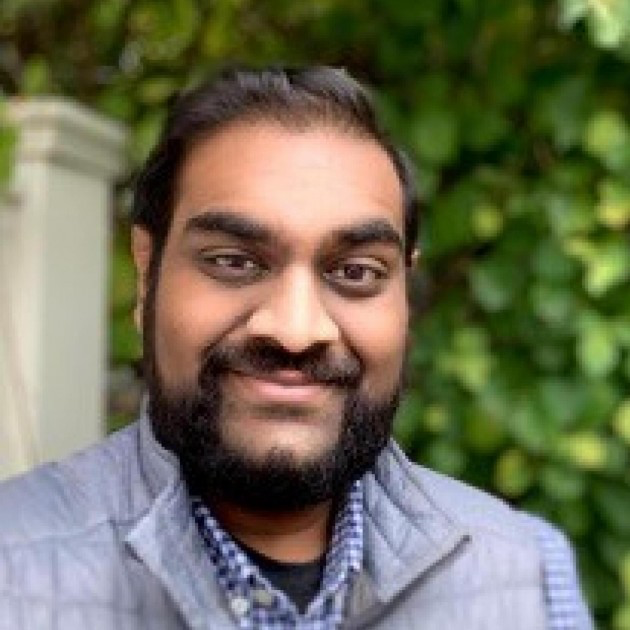 "I am very grateful that a group like Be The Bridge exists through UniteBoston, a staple in the Boston church community. It encourages hard work and commitment to the (costly) racial unity of our city's church across many branches. I've gained many new brothers and sisters, white and people of color, to walk with and co-laboring with on the complex issue of racial justice. It brings the issue local and personal, and encourages us to engage as the church together. I've felt that it creates a well-facilitated and thoughtful space for Christians to begin their journey into seeking racial justice by examining oneself first with prayer and a common goal of restoration and reconciliation through hard work. If you are looking for a way to engage in seeking racial justice in yourself, your family and community, UniteBoston's Be the Bridge group is an excellent place to begin– I especially commend the resources given to study each week that are very thought provoking and challenging."
-Pradeepan Parthiban, Antioch Church
"UB's sponsorship of BTB was a practical, strategic, and timely activity for fostering unity within the Body of Christ, as well as strengthening the Church's engagement for racial healing in the world." – Gregg Detweiler
"I am grateful for UB's heart and efforts to bring unity and racial reconciliation in Boston and metro Boston. Be the Bridge was challenging, informative and motivating." – John Lynch
"In the BTB groups, we were able to get to know each other over an extended period of time. People in my group shared experiences of what it could be like to live as a racial minority in this country. I feel now that I have a group of friends and peers living in different parts of the city, from different kinds of churches, who I can reach out to as our churches in the Boston area seek to work together across racial lines and for racial justice." – Morgan Crago
"Be the Bridge was a great opportunity for me to meet brothers and sisters in Christ from different churches and different backgrounds. It was a blessing to hear their stories and their perspectives, and to be challenged by the call to be reconciled to one another." – Michael Oh
"Be the Bridge Groups are a God-send. Christians need a place to come together, learn and grow together, ask questions safely and discuss hard realities, but in a way that is focused on Jesus and His mission. That is the glue that binds us all together. Highly recommend Christians join a group and grow together." – Blake Whitney
Building Community Across Historic Divides…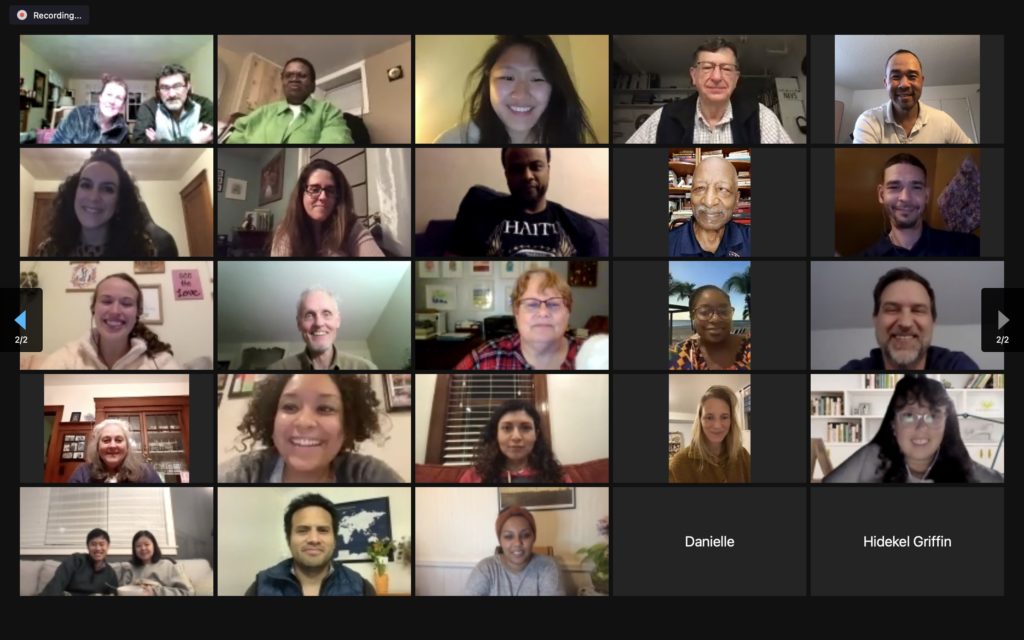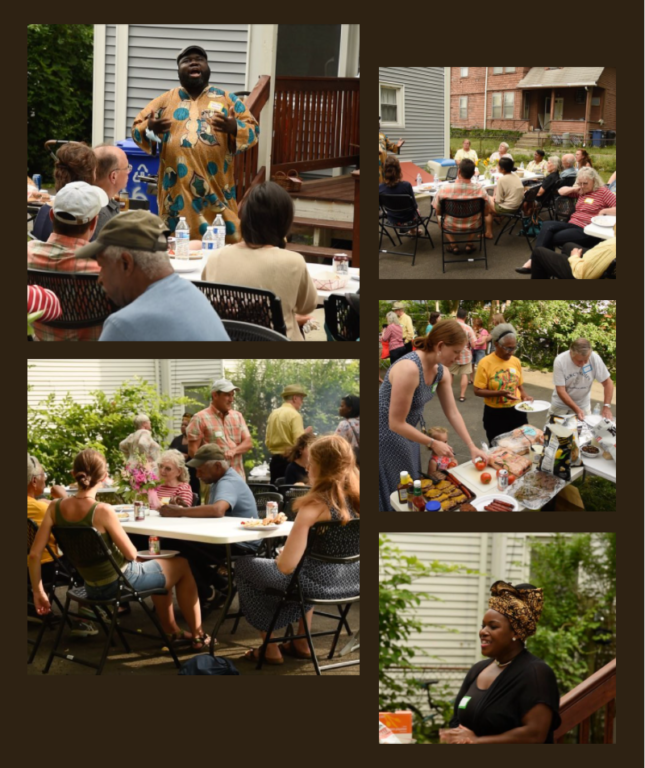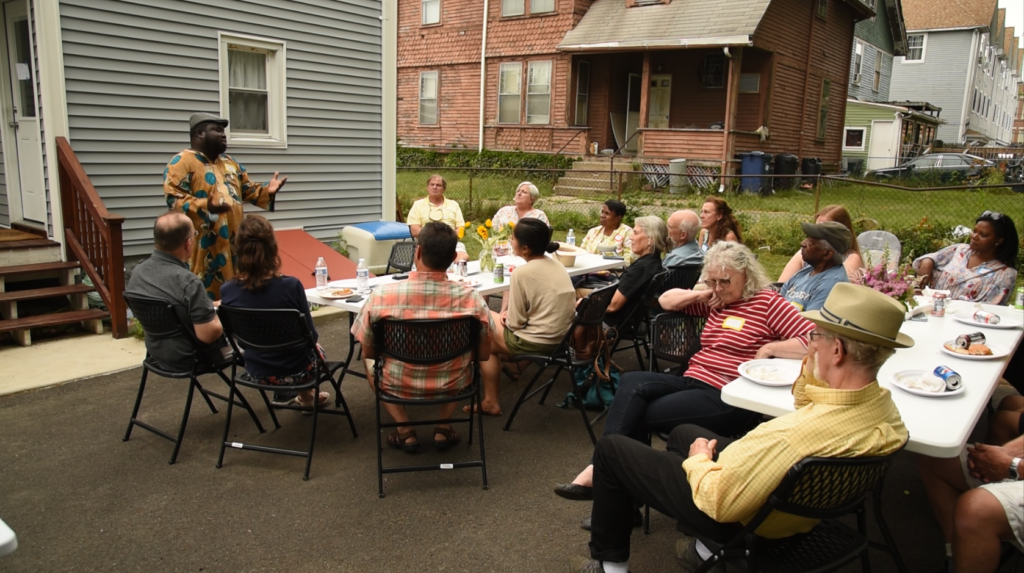 Testimonies from our Spring Groups
"Being involved in UniteBoston's ministry showed me how multi-church gatherings can be purposeful and transformative, especially when addressing something as big as structural racism. God is indeed at work in our collective body and in the city of Boston in ways I'd been really hungry and desperate to see — oooff what a deep encouragement this has been amidst a difficult wacky year!"
– Seong Park, Korean Church of the Lord
"Kelly and team were able to facilitate a diverse learning community of individuals from around greater Boston. It was an honor to learn from each other. Thanks to UB for your vision and faithful leadership in this important aspect of building more of God's kingdom on earth."
-Jeanette Yep, Grace Chapel
"Thank you, UniteBoston! You created space for profound conversations about race that have brought tremendous insight and understanding. Especially after the anguish of spring and summer 2020, I am so thankful for the opportunity you provided to come together as people who love Jesus and find ways forward together." -Lisa McDonough
"I have been inspired and encouraged to continue the work of biblical, racial justice. I have learned who and how different parts of the Body of Christ are working in this space which has thus informed my work." -Richard Rhodes, Grace Chapel
---
Special thanks to our guest speakers, our group leaders, Pastor Joseph Ardayfio who served as a mentor for this initiative, and all the participants. All the glory to God! Change happens one person at a time, through God's grace, as we take a righteous stand for justice and freedom for all of God's image bearers.
As our staff, leaders and board discerns next steps, please reach out to us if you have any ideas for how UB can support God's work in the city towards racial justice and equity moving forward!