"[There is] immense pressure, even in the Church, to prove our belonging to the "acceptable" group—a pressure that makes it easy to forget that justice often means longer term, un-sexy, behind-the-scenes labor in policy, paperwork, learning to love neighbors, and quiet, unseen conversations and prayers."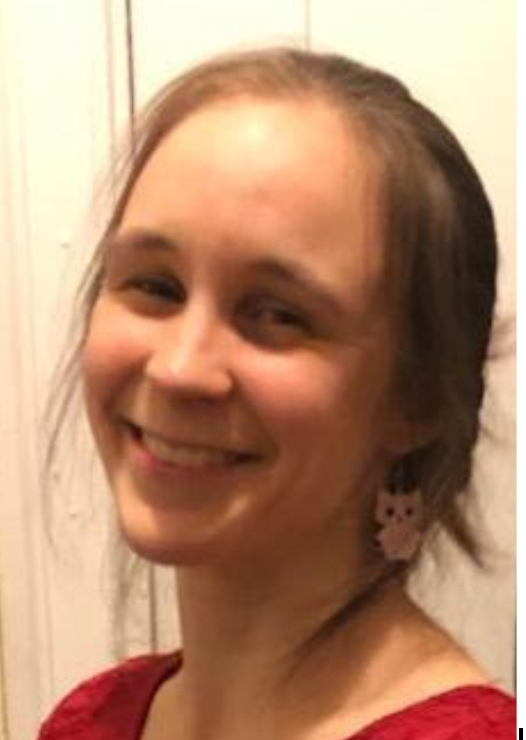 This week, we feature a blog by Lexi Carver, member of Church of the Cross. Lexi recently moved back to her hometown of east Arlington, where she lives with her husband Connor and their cat, Billboard. Trained as a mechanical engineer, Lexi spends her days writing engineering software user guides, where she obsesses about rigorous use of language and contemplates the magic of nanoscale design. She also enjoys long walks and reading theology from many traditions. Lexi shares a powerful perspective on the need for Christians to examine their underlying motives behind their work towards racial justice and the need for discernment about the consequences of current cultural trends.
---
This past month, grappling with injustice against black Americans, I have learned and prayed much and still have much to learn and pray about. The ways in which churches continue to be complicit in racial injustice are heartbreaking; white Christians in particular are called to reflect on and repent of these sins, but also to act towards bringing forth a more fair and reconciled society; and for Christians, this must first begin in the church. I am heartened to see how many white people (myself included) are beginning to better comprehend the long suffering of our black brothers and sisters. The charge to listen is a great one – it is imperative that each person takes seriously the aches, wounds, discomforts, and the long line of injustices back through history. The reminder that Christ alone is our hope is a much-needed anchor. The invitation to pray and lament is crucial.
But there is even more at stake than what we see on the surface, for the battle is not against flesh and blood. In the midst of increased work for justice and awareness, I have noticed increased social temptations: to send certain signals for the sake of social acceptability, making my motives about me instead of the problem at hand, to succumb to viewing others with suspicion by mimicking scenarios in which people are labeled "friend" or "foe" based on (dis)agreement, and to judge others and myself as "moral" or not based on choices of politics or preferred action.
I have seen that it has become very easy in Boston, even encouraged, to label other people "racist," "white supremacist," "ignorant," "unresponsive," and a whole host of other condemning (or even idealizing) labels. These labels often stem from perceptions of only a few choices: Did they attend protests or not? Who did they vote for? Do they want to defund the police? Are they using the right lingo? In some conversations these days, disagreement feels tantamount to personal betrayal.
In some cases, these assessments may be accurate. But the temptation to hastily assume others' hearts or to wave self-righteous flags reflects a cultural pitfall of moralizing judgment, of separating the "acceptable" people from the "unacceptable," often along political lines. This leads to immense pressure, even in the church, to prove our belonging to the "acceptable" group—a pressure that makes it easy to forget that justice often means longer term, un-sexy, behind-the-scenes labor in policy, paperwork, learning to love neighbors, and quiet, unseen conversations and prayers. We can easily forget that Jesus called us to close our doors, praying to the Father who sees what is done in secret.
Amid the obvious issues of racial injustice many of us are exploring in conversation, there are also much less-discussed tensions of economic oppression, cultural identity, and political motives. My husband lived in Jamaica Plain for 10 years before we got married. In the last few years of his living there, many of his black and Latino neighbors suddenly moved away and their former homes were gutted, quickly rehabbed, and resold, in many cases for upwards of a million dollars.
We noticed with dismay that this sharp increase in gentrification directly correlated with an equally sharp increase in the number of "Black Lives Matter" signs appearing on the lawns of the new, wealthier, mostly white residents. These college-educated transients who had just pushed out lifelong residents showed no interest in getting to know the remaining, less wealthy, neighbors. Given the circumstances, it was hard not to see the lawn signs more as a social signal, support for a specific organization and its political ties, or perhaps an attempt to associate with virtuous sentiments, than an effort for real justice.
This was – and is – hard to talk about in Boston, home to so many universities and egregiously high rent prices, and where economic oppression can go hand-in-hand with political signaling. Although this trend is obviously not limited to predominantly black neighborhoods, what happened to my husband's street was a cautionary tale to me of how people fighting for certain causes may widely perpetuate other injustices.
I am sure I am not exempt from the temptation to this particular sin! None of us are. We realistically will rarely have perfect motives, and it requires humility to acknowledge this. A question we might ask ourselves before joining any cultural movement is, "Is this for God's glory or my own sake? What am I gaining?"
Yet discussions of issues like this can quickly turn bitter as political opinions become, more and more, all-encompassing labels of identity. In addition to the political label that can come with Black Lives Matter lawn signs, another label that comes to mind is the phrase "anti-racist." Despite the commonality of this phrase, I find myself hesitant to define people overarchingly by what we are against. Jesus certainly stood against evil, but he defined Himself in terms such as the comforter, Savior, mediator, king, shepherd, bridegroom, deliverer—never the "Man Against Wickedness." As my friend Kelly Madden recently pointed out, I want to be for justice, for cheering for the personal agency and authority of my black friends and neighbors and leaders, for the protection and exaltation of black lives, for the respect of black voices and churches and businesses, for support of black communities, for the liberation of black prisoners wrongly accused and unjustly sentenced, for better and fairer policies, for accountability without condemnation, for humble and ongoing learning and growth. Perhaps our challenge is to pause long enough and breathe deeply enough of the Holy Spirit to envision something to create, not only to tear down.
The Enemy would use this time, if we allow it, to tempt us to pit ourselves against each other, to drive our divisions deeper rather than work to heal them, to malign each other (or others not in the room) endlessly. But this is nothing new; as Jesus tells us, the path of the Kingdom of God is narrow, wending and twisting between landmines in our hearts and our societies.
I do not have the answers for how best to work for and discuss issues of racial justice, or any of the other forms of justice we need right now, while avoiding the evil that will inevitably follow from "standing in the synagogues and on the street corners to be seen by others" (Matt. 6:5). Of course, God can use even our most measly and self-serving actions to his own purposes and glory. But I believe these are questions that the church must grapple with. Following the way of Christ means allowing God to train us in shrewdness and innocence, prayerfully discerning where and with whom we are called to work, and digging beyond the surface of cacophonous news headlines, social pressures, and our own hearts.
Pray with me:
Lord, help us to seek, above all, your heart for our churches and our city. Plug our ears against the siren calls of selfishness, social acceptability, and condemnation of our neighbor; help us to learn the language of your Spirit; teach us narratives and ways that edify your children. Help us to take the time to sit with you, until we are filled with and compelled by your love. Empower us to pray for our enemies and love our opponents. Above all, help us to see your reflection in every human face, and show us your call to us in your mission of racial justice and other forms of justice in the world.