It was awesome! After a 2-year hiatus, UniteBoston's 2022 worship concert brought us "together again" to worship Jesus in the heart of Boston. There were 15 different organizations hosting ministry tables surrounding the perimeter of the gathering, 30+ members of a community choir, and hundreds of attendees and passersby who stopped by for a portion of the evening to listen to the music, learn about the various organizations in the city, or receive prayer.
Read on to see photos and read personal testimonies about the impact of this gathering! You can also click on this link to follow the artists on their media platforms click here to listen to the playlist for the concert on Youtube!
All Photos by Rosa Caban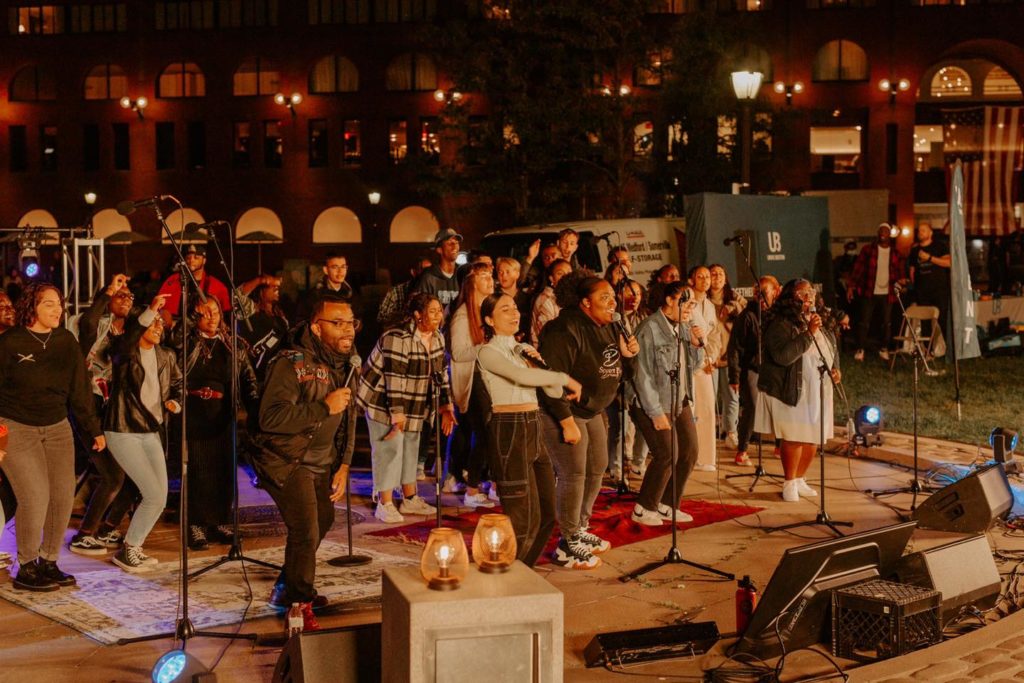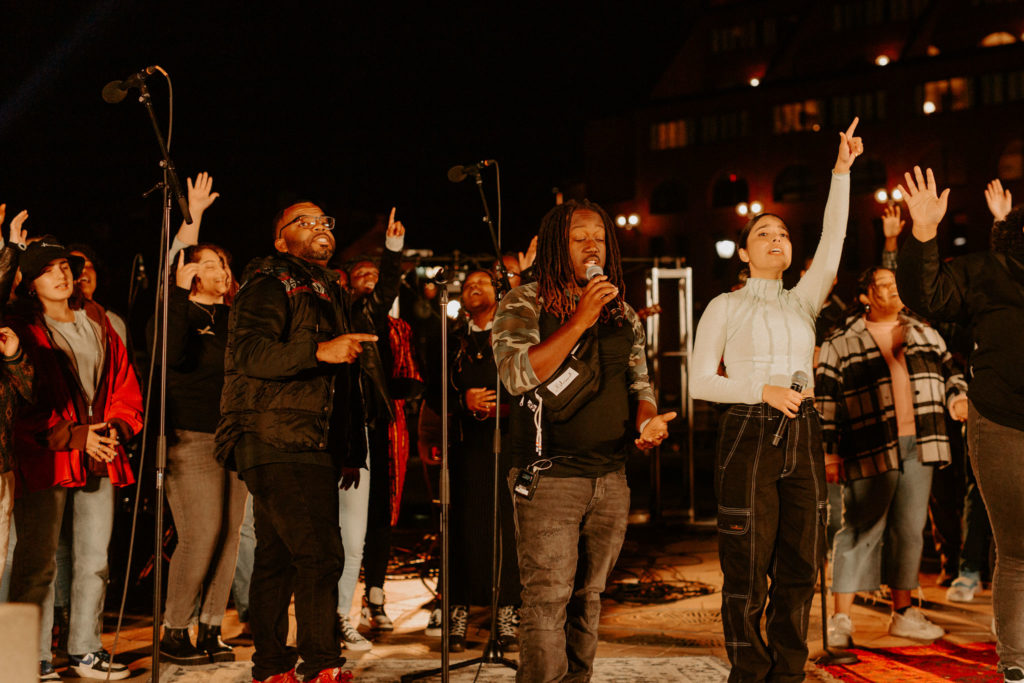 "I really enjoyed the worship and fellowship during "together again". A highlight of my night was making new friends and praying for a young couple after finishing my set. It's nice to not just attend a church but take nights like these to go out into the city and be the church… we never know when we'll meet someone who needs an encounter with the love of Jesus. Thanks Unite Boston, donors, and all those involved in putting this together." – Ada Betsabe
"It was great to see so many other artists in Boston that are excited about Jesus. It doesn't always feel that way, so I'm incredibly grateful for the reminder." – Doully Yang
"One of the things I enjoy about doing music is the opportunity to collaborate. And the UB concert vision really embodied that spirit. It was so encouraging to be a part of an event where Christian artists and musicians supported each other in the heart of worship!" – Caleb McCoy
This year, we brought together the community and had the opportunity to make room for ministries from across the city to share their mission with the city.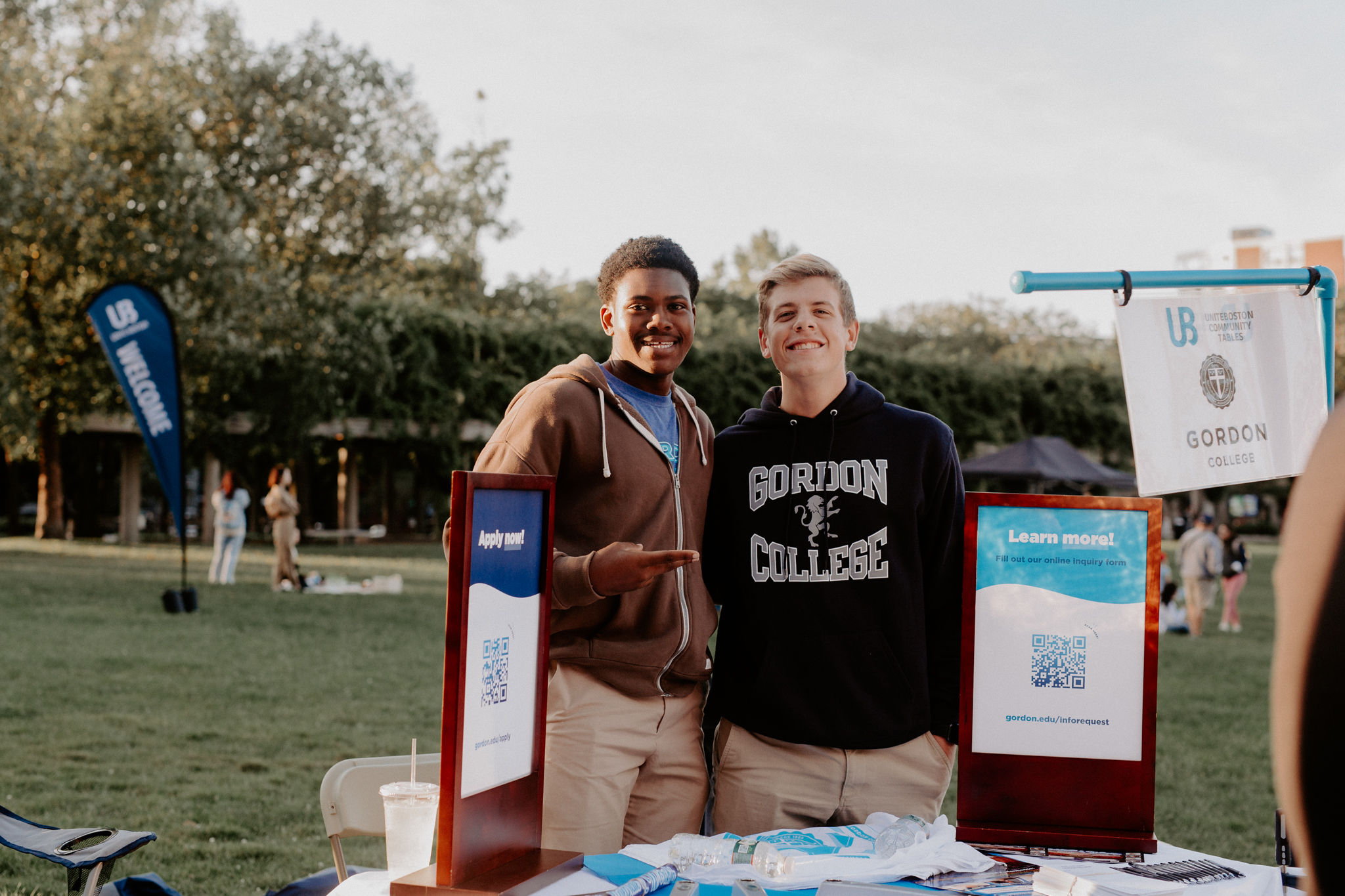 There were a lot of great moments of togetherness: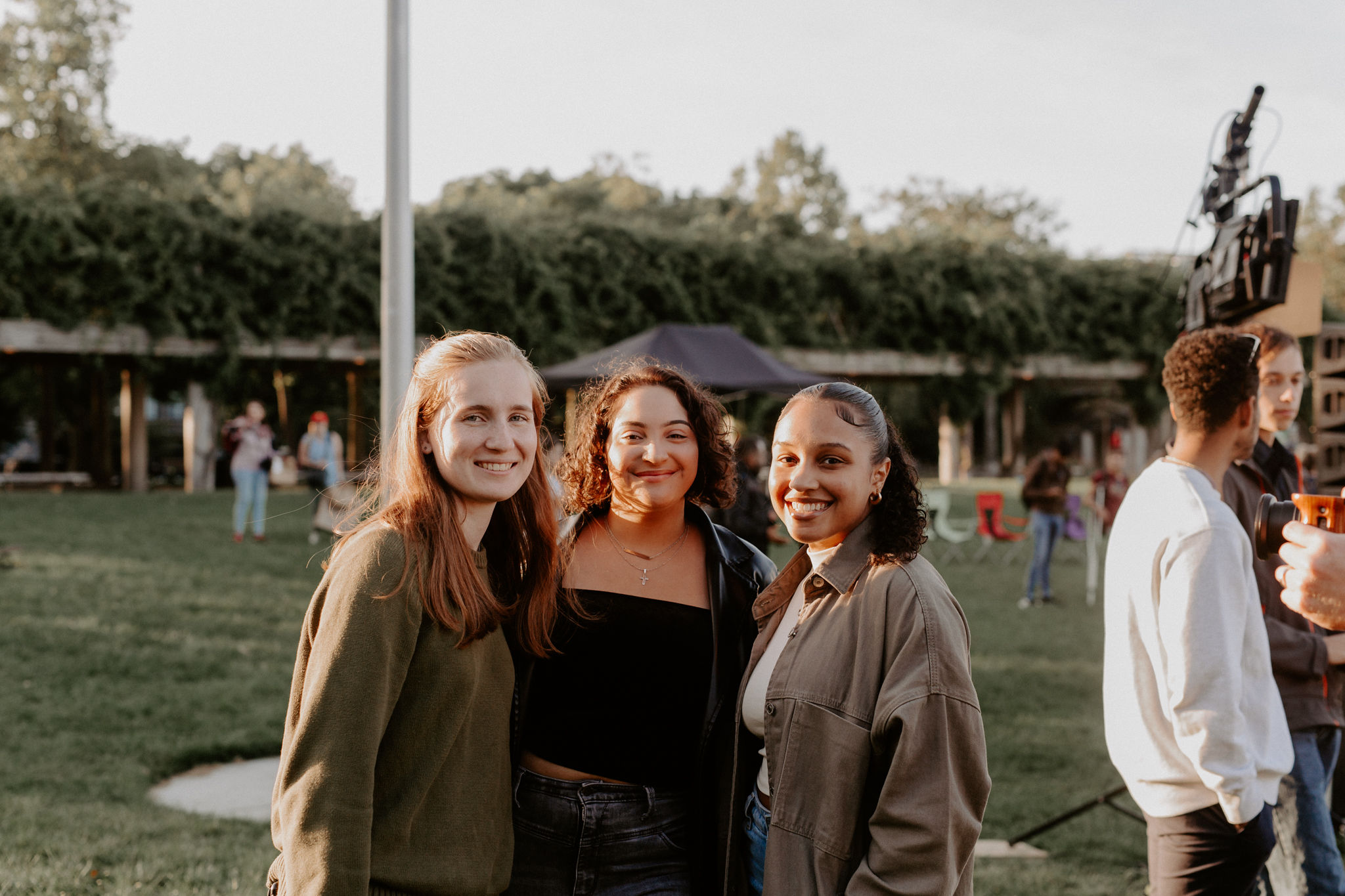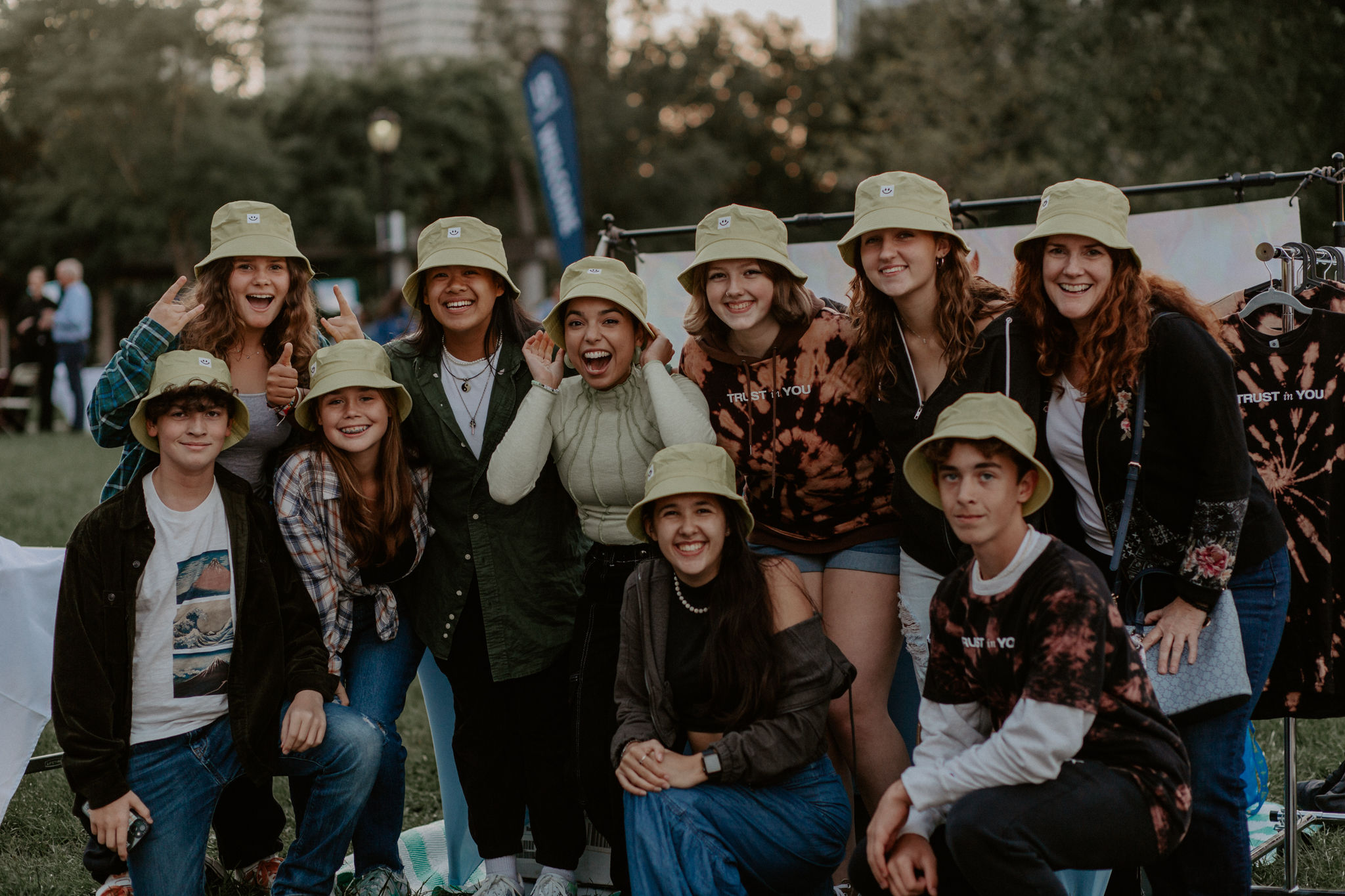 We also had the pleasure of building a community choir that brought together members from Gordon College God's Chosen Gospel Choir and members of the community who have a passion for worshipping God.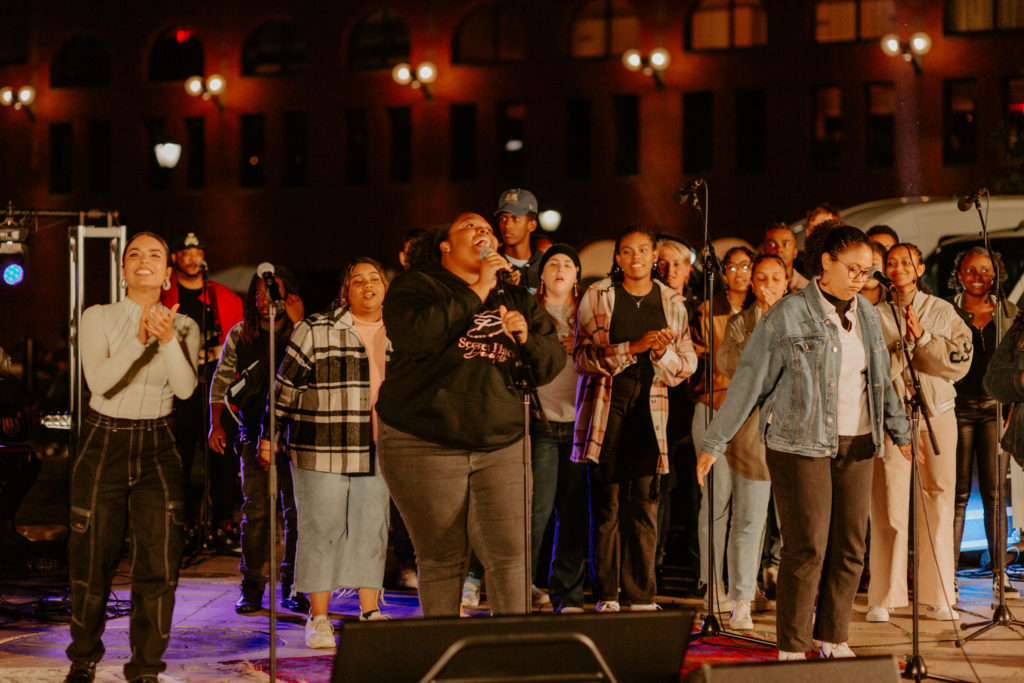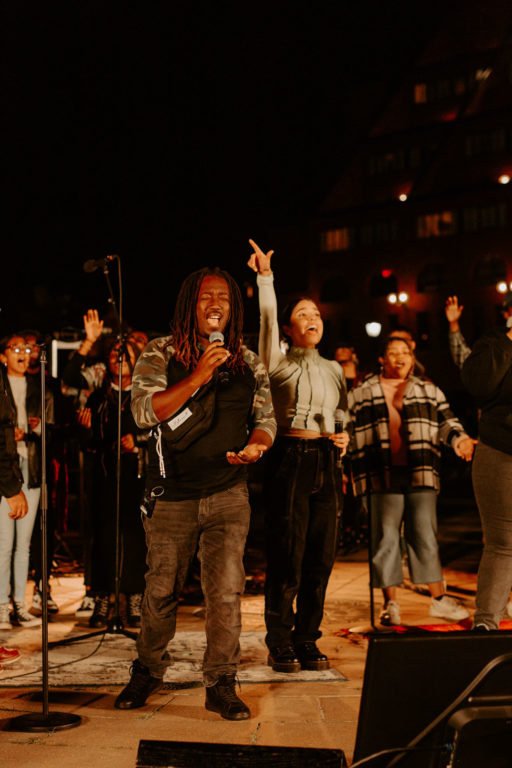 "It was a beautiful glimpse into the true Body of Christ as we worshipped together. I was especially moved by the Gospel Youth Choir and their fervor for Jesus. And to think that we were right down there at the Boston Harbor proclaiming Jesus!"
-Pastor Richard Rhodes, Grace Chapel
Alexis Monroe and Kika Ghobrial were the MCs for the event and Grain of Wheat Christian ministries brought their musical gifts during the program intermission.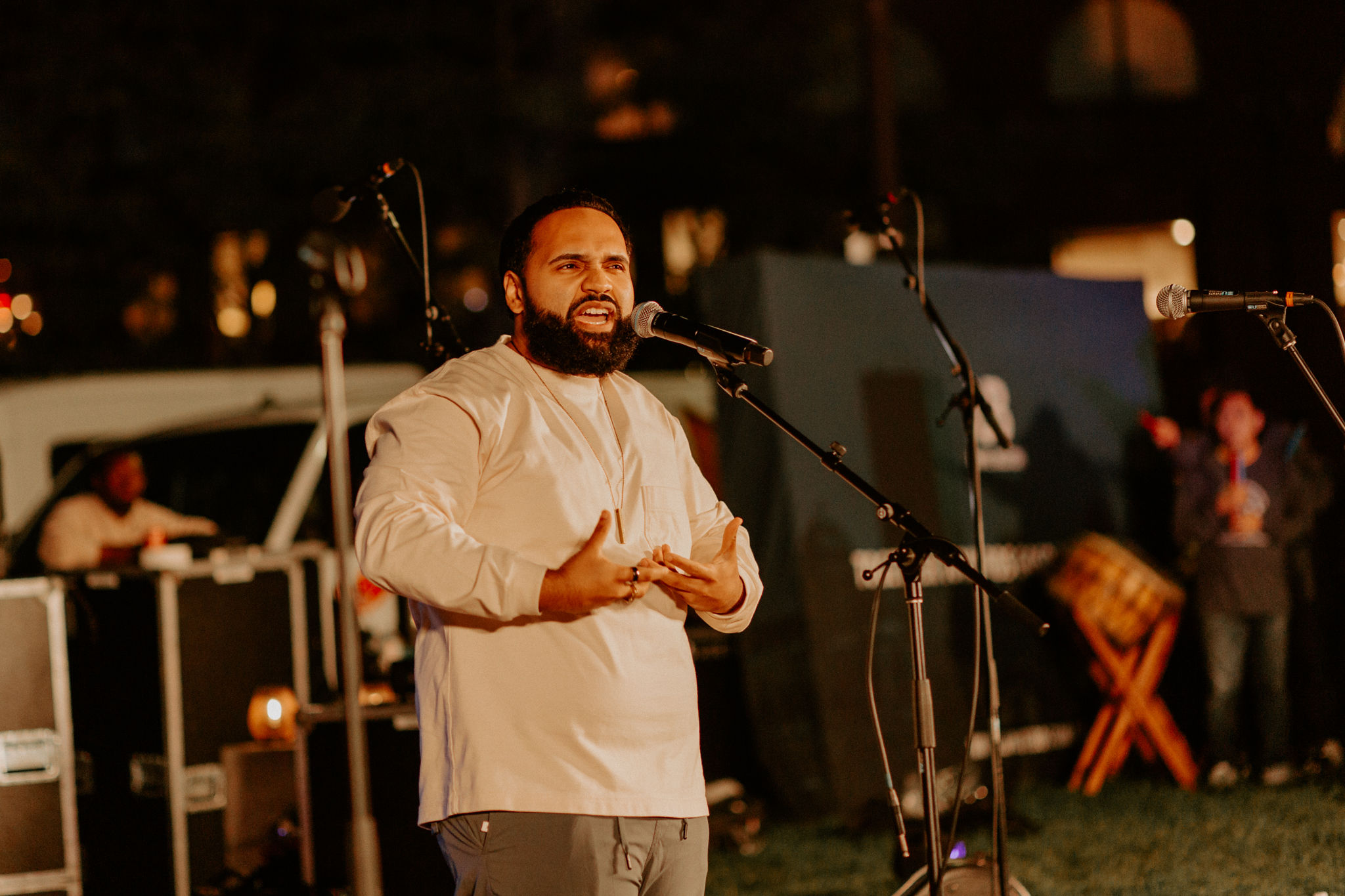 Other testimonies:
"I was visiting from Chicago this weekend and happened upon the choir. It was such a blessing. We were on the way to dinner without reservations. Thankfully we were able to circle back while we waited. May God continue to bless your ministry!" – @acalhy
"My favorite moment was with the lemonade stand owner which was adjacent to where we were setting up. I told him that today is going to be a great day for his business. He said that even when they have concerts here, he doesn't make any money. I responded, "Today will be different – it's a different vibe." He said, "I hope so." Later I ran into him and told him to make me a lemonade. When I came back to get it, he said, "Oh shoot, I forgot to make yours cause right after you ordered yours, I got so busy with customer after customer. You brought me luck!" I said, "No, God did it." and he said "Yes he did!" This was a great chance to testify about God to many people who don't normally go to church!" -Emmanuel Nicolas
"During one of the songs I see an older couple walk across the lawn near us checking things out. They look like tourists from Texas – 2 white people, mid-50s, too nicely dressed for this event. I remember thinking that they looked out of place. Then the man threw both of his hands up in worship and the woman started dancing. They participated until the end and we talked with them briefly after. They are from Texas and are spending a few days in Boston as part of a broader New England vacation. They just stumbled across the event and were excited to see Christian life in Boston. Their son lives in the burbs and hasn't found a church community, and they didn't think there was any life here. They were very encouraged by what they saw!" -Jeff Bass, Executive Director, Emmanuel Gospel Center
---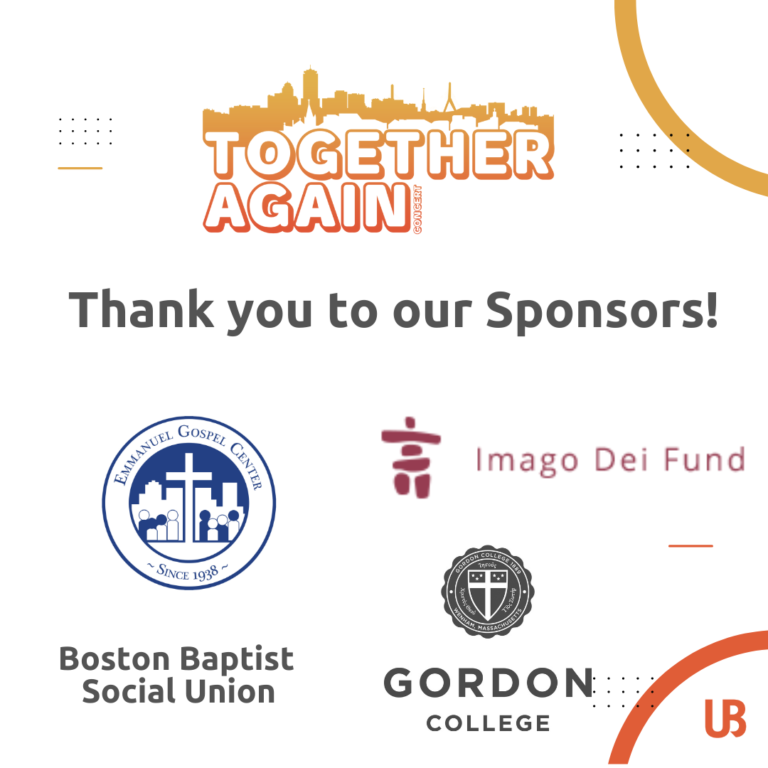 Thank you to everyone who contributed to the event and our fundraising goals. Thanks to each of you for being part of the UB community – it is a joy to serve alongside each of you, as together we seek greater gospel movement in our city!