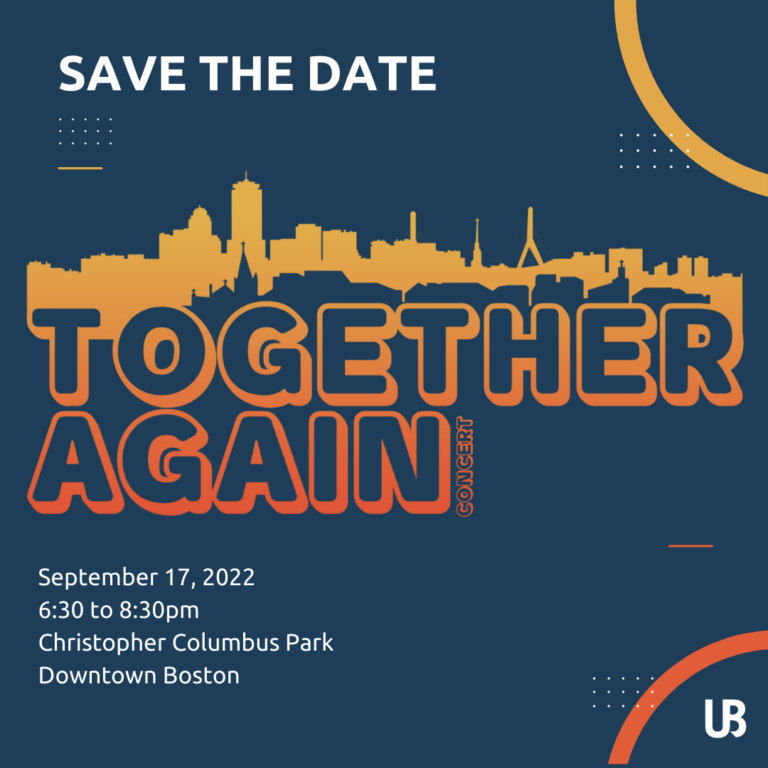 This year's theme for the UniteBoston's Concert is "Together Again." After the challenges that have arisen these past few years, including widespread isolation, political animosity and racial reckoning, it is an important moment to re-gather the body of Christ to worship Jesus together, rebuild community, and rekindle our common faith and mission. We have an incredible team of people who are producing this year's concert – Meet the directors below and see what the theme of "together again" means to them!
---
Name: Craig Ramsey Jr.
Home Church: Mission Church COOLJC 
Role: Community Choir Director
Why Craig is Excited About the Concert: I'm excited to be apart of this concert because I love to see God transform through process. UB has ushered in a space to engage Christians at all stages of their faith. This allows for individual and collective connection with Christ. I'm grateful for the opportunity to share what God has given me with this organization . I can't wait to see what Jesus Christ does through us and for us. TGBTG (IYKYK) ✌🏽.
---
Name: Alexis Monroe
Home Church: Impact Church 
Role: Production Coordinator
Why Alexis is Excited About the Concert: "I am excited to be a part of this concert because it's an opportunity to show the world that there is unity among Christians. In the hustle and bustle of city culture, and the isolation of the pandemics, we can forget that there are many Christians with diverse experiences doing the work of the Kingdom in Boston. It's time for Boston to see us united in love and serving as a witness of the goodness of God." 
---
Name: Jen Aldana
Home Church: Impact Church
Role: Band Music Director
Why Jen is Excited About the Concert: UB's first in-person concert after 2 years?! Who wouldn't be excited for that! I love what Unite Boston represents and had the honor of taking part in the concerts in previous years. UB Concerts have always been filled with new connections, fresh revelations, and a focus on the Lord. I'm so excited to help see that vision come to light again this year and I'm honored I get to contribute in this new role. I cannot wait to see how God will show up in unexpected and beautiful ways! Prepare to be inspired, filled with joy, and ready to worship! 
---
Name: Bailey Kolapudi
Home Church: Reunion Christian Church
Role: Band Manager
Why Bailey is Excited About the Concert: I am so excited to see people come together after such a long time apart and isolated.  We are, of course, still feeling the effects of the pandemic almost two and a half years later.  Our mental and emotional health is suffering. What better way to remedy that than by gathering as one body, "together again"? I can't wait to reconnect with everyone to remember who we are in Christ and how much love we can bring to our city as we share the good news of Jesus!
---
Name: Kelly Fassett
Home Church: Neighborhood Church of Dorchester
Role: UniteBoston Support
Why Kelly is Excited About the Concert: "This is an important moment to gather as Christians to worship Jesus all together again! My biggest hope is that this concert will re-kindle the flames of our "first love" with Christ and spread that to the world around us."