Get excited, friends! UniteBoston is planning another outdoor worship concert this September to rejoice in the goodness and faithfulness of our God amidst today's many challenges: "Again we say rejoice!" (Phil 4:4) This year's concert will feature performances by top local Christian artists, God's Chosen community choir, and a united worship band. Join us to rejoice in the Lord together in the heart of the city!
We have an incredible team of people who are producing this year's concert – Meet the directors below and see what the theme of "together again" means to them!
---
Name: Craig Ramsey Jr.
Home Church: Mission Church COOLJC
Role: Community Choir Director
Why Craig is Excited About the Concert: "I'm involved with Unite Boston Fall concert because I enjoy watching people get opportunities to experience Jesus Christ in different ways. I'm excited to be a witness for His glory."
---
Name: Alexis Monroe
Home Church: Bethel AME
Role: Production Coordinator
Why Alexis is Excited About the Concert: "The root word for 'rejoice' means to experience joy and that's why I am excited to be a part of the Again I Say Rejoice concert! Joy cannot be stolen from us, so it's time that we experience it communally and without limits." 
---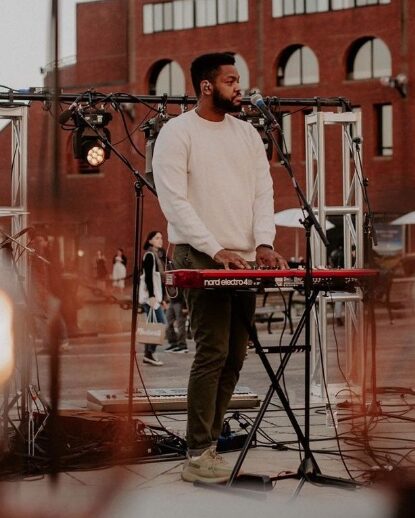 Name: Kevin Michel
Home Church: Restoration City Church
Role: Band Music Director
Why Kevin is Excited About the Concert: "I'm really excited and honored to be involved and serving as the Music Director along with the worship band. The reason why I'm involved because I love bringing worship to the community!"
---
Name: Bailey Kolapudi
Home Church: Reunion Christian Church
Role: Band Manager
Why Bailey is Excited About the Concert: "Paul says 'AGAIN I say rejoice' (Phil 4:4) because we usually need a reminder! Difficult times come in seasons and cycles. It's important to remember we can still rejoice in the Lord. I'm excited to invite all of you to rejoice with UniteBoston. This concert will be a place to come as you are and lay down any burdens you're carrying. We can't wait to show you how we make a joyful noise!"
---
Name: Kelly Fassett
Home Church: Neighborhood Church of Dorchester
Role: UniteBoston Support
Why Kelly is Excited About the Concert: "As our team was praying about the concert this year, we sensed the need for boldness to proclaim the goodness of God and hope found in Jesus Christ despite the many challenges that so many are facing today. I am looking forward to seeing many friends and rejoicing in the Lord together with a diverse body of believers."