The UniteBoston Board is an incredible team of clergy, leading Christian communities from a diversity of denominational and ethnic backgrounds. Together, we seek to model the unity we have in Jesus Christ amidst our ecclesial diversity. You can meet the entire UB Staff, Volunteers, and Board here – and below are the board profiles for our two new board members, Pastor Robin Lutjohann from Faith Lutheran Church and Father Tom Ryan from the Paulist Center.
---
Pastor Robin Lutjohann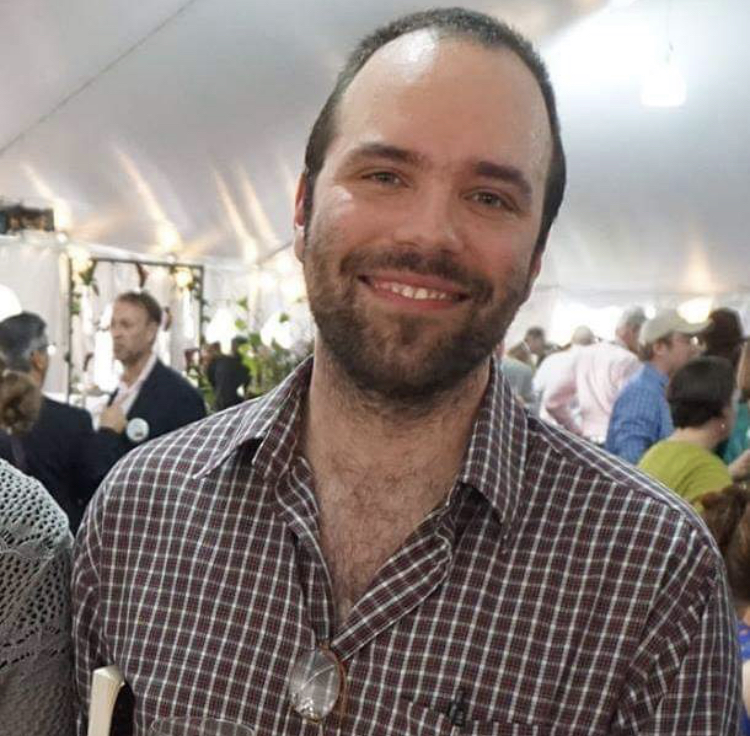 Ministry Roles:
"I am glad to serve as pastor to a quirky and lovely little church in Cambridge: Faith Lutheran Church. It's a community full of grace, which I believe is desperately needed in an often grace-starved world. It's also a church that somehow its able to hold a variety of theological perspectives, age groups, and ideological commitments in one body. To be sure, we are very flawed, but we mostly know it too. And from that self-awareness, we can appreciate God's lavish kindness and pass it on to others."
Why Robin enjoys serving with UB:
"I am impressed by UB's ability to bring very different followers of Jesus together. In fact, our church has already benefited from this in a number of ways. I believe in the unity of the church, not just as an aspiration, but as a present reality. In my own Lutheran tradition, we have a somewhat minimalist conception of what "church" means. Wherever the Gospel is proclaimed and people gather to share the sacraments — there is the church of Christ. So, I see UniteBoston simply manifesting what is already true about the Body of Christ. Our unity is not something to achieved — it's something to be lived! And I want to be a part of that."
About Robin:
"I am a native of Berlin, Germany. I came to this continent for college and stayed because I fell in love with my wife Heather and with the city of Boston. I am a proud Allstonian and can be found cycling manically to and fro various coffee shops, bars, churches, and museums. I grew up unchurched in a loving family of musicians, bartenders, poets, hippies, and trouble-makers. When I was in college, Jesus decided to blindside me with the full heft of the Gospel and plunk me into an ecumenical community of Christian students. My best friends were the daughter of a Pentecostal missionary, a Catholic woman with a conflicted call to the priesthood, a environmentalist who had recently converted to Eastern Orthodoxy, and an aspiring Jesuit brother. Through many conversations and countless long nights of reading and praying, I ended up in the Lutheran church (ELCA). I was baptized in the Charles River, not far from one of the boathouses in Cambridge. Ever since, God has been throwing me into the wonderful company of the saints, and I am beyond grateful. After some time of study at Harvard's Divinity School and a brief stint of appeasing the needs of a Lutheran education in the Midwest, I have found myself right back where it all started, and I couldn't be more excited."
---
Father Tom Ryan
Ministry Roles:
Executive Director, Paulist North American Office for Ecumenical and Interfaith Relations, located since 2016 in downtown Boston
Why Tom enjoys serving with UB:
'The ecumenical movement has produced volumes of dialogue Agreed Statements over the past 50 years, which by and large are gathering dust on bookshelves. Those Agreed Statements need to find concrete expression at the grassroots level among church members, and that's the significant and vitalizing contribution Unite Boston is making in neighborhoods and congregations in the region. My passion too is grassroots engagement, and it is a deep joy to join hands in the gospel work of this Holy Spirit-animated network, responding in concrete, practical ways to Jesus' prayer for his followers that 'they all may be one'." (Jn 17:21)."
About Father Tom:
A member of the Paulist Fathers, Fr. Tom did his theological studies at the Washington (DC) Theological Coalition, the University of Geneva and the World Council of Churches Ecumenical Institute of Bossey in Switzerland. He directed the Canadian Center for Ecumenism for 14 years; founded and directed Unitas for 5 years, an ecumenical center for spirituality co-sponsored by 8 denominations in Montreal; then founded the Paulist North American Ecumenical Office where he has served the past 20 years in NY City, Washington DC, and now Boston. Among the 17 books he has authored are Tales of Christian Unity: The Adventures of an Ecumenical Pilgrim; A Survival Guide for Ecumenically-Minded Christians; and Christian Unity: How You Can Make a Difference. He leads ecumenical workshops and retreats across the U.S. and Canada.
---