Unite Boston's initiative to reach out and love our neighbors focuses on the recent impacts of COVID-19, racial injustice, and national tensions which are affecting all of us. We recognize that Jesus' call to "love thy neighbor" must go beyond words to tangible actions. Together with local churches, community leaders, and volunteers we have identified and responded to many of the hardships facing our community. These are just some of the many opportunities to show our neighbors love and care – email Rev. Kelly Fassett (kelly@uniteboston.com) if you have other ideas for initiatives of how we can come together to "Love Thy Neighbor!"
---
Fall 'Love Thy Neighbor' Initiatives
Support Our Urban Students and Families
You can help support our urban students and families in the following ways:
Mobilize churches to assist teachers during Zoom classes
Provide cloth masks for BPS students
Provide space for afterschool programs
Host learning pods
Support parents/guardians in navigating the online learning platforms
More details about these opportunities are listed here. For more information or to get involved, email Ruth Wong, rwong[at]egc.org, and check out www.churchschoolpartners.org
---
Be the Bridge between people divided by racial and cultural differences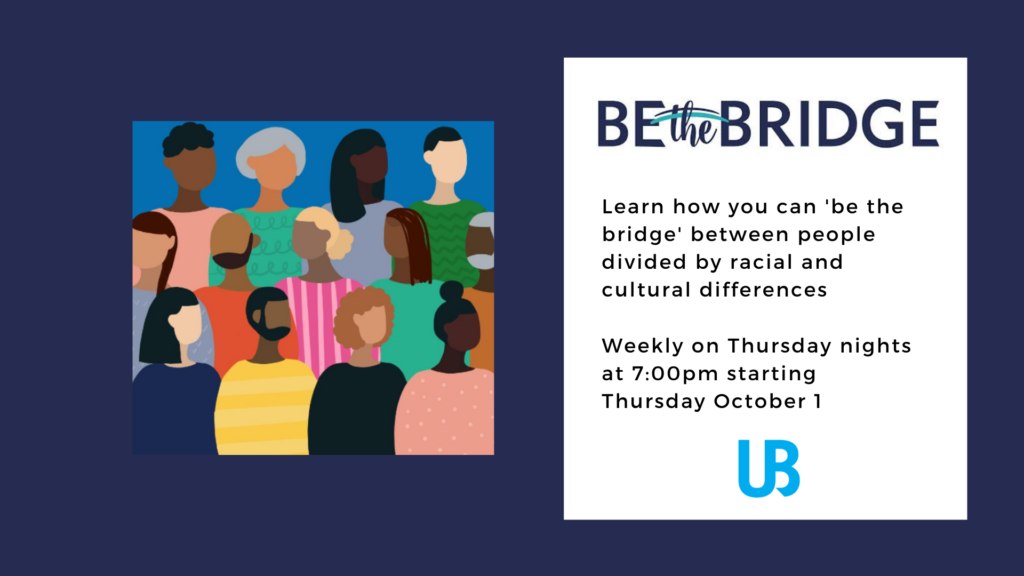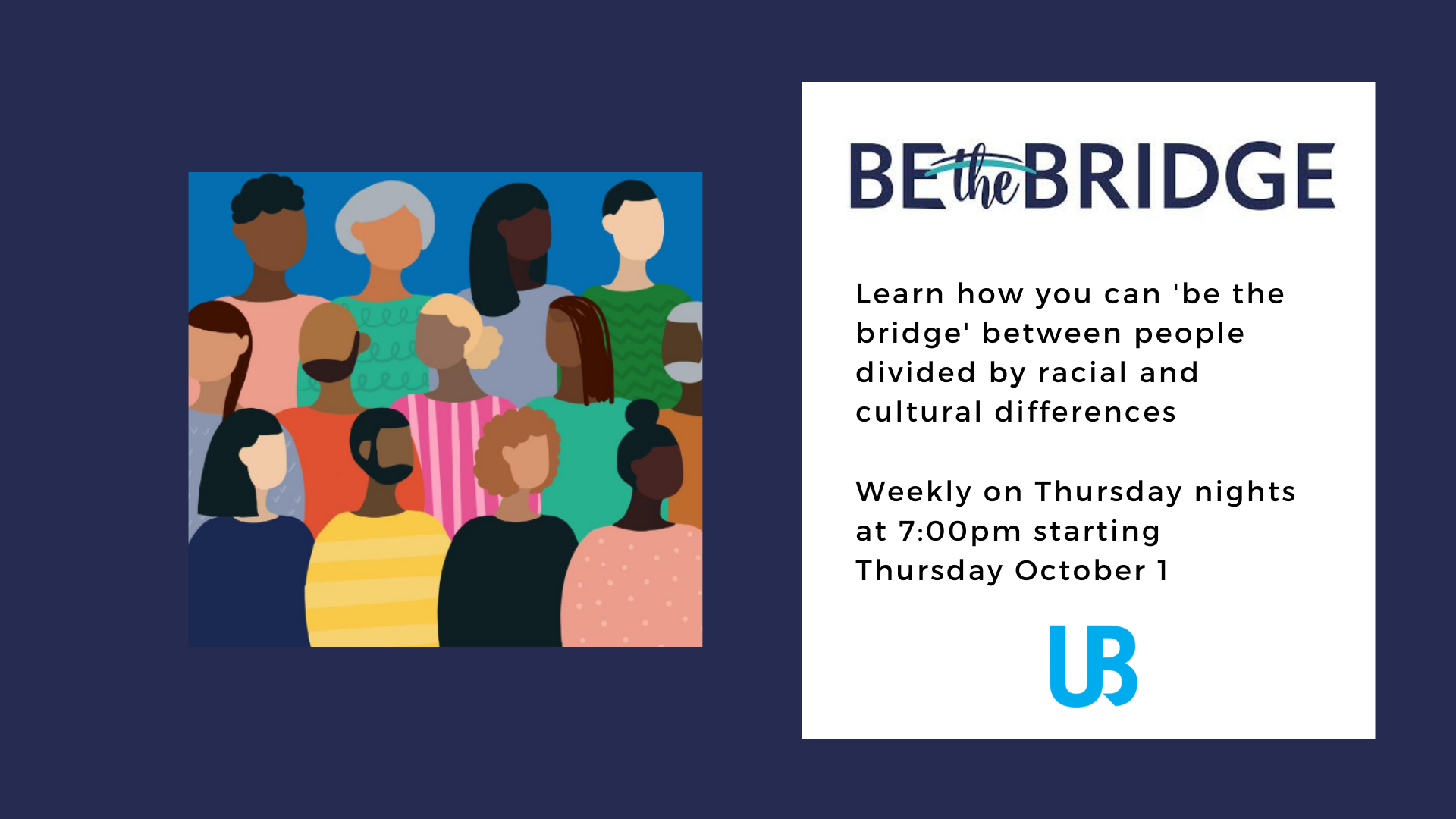 ---
COVID-19 Grocery Delivery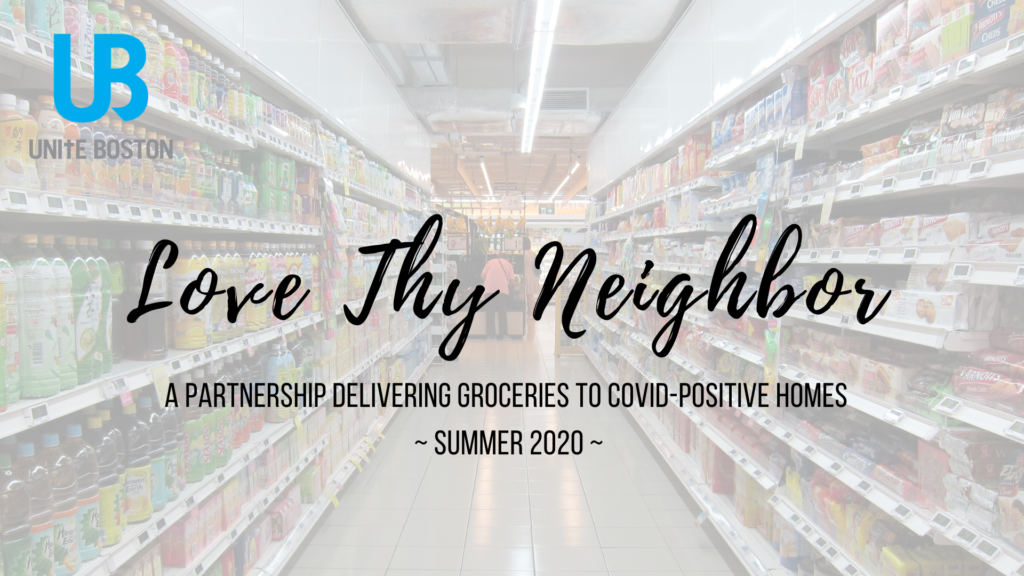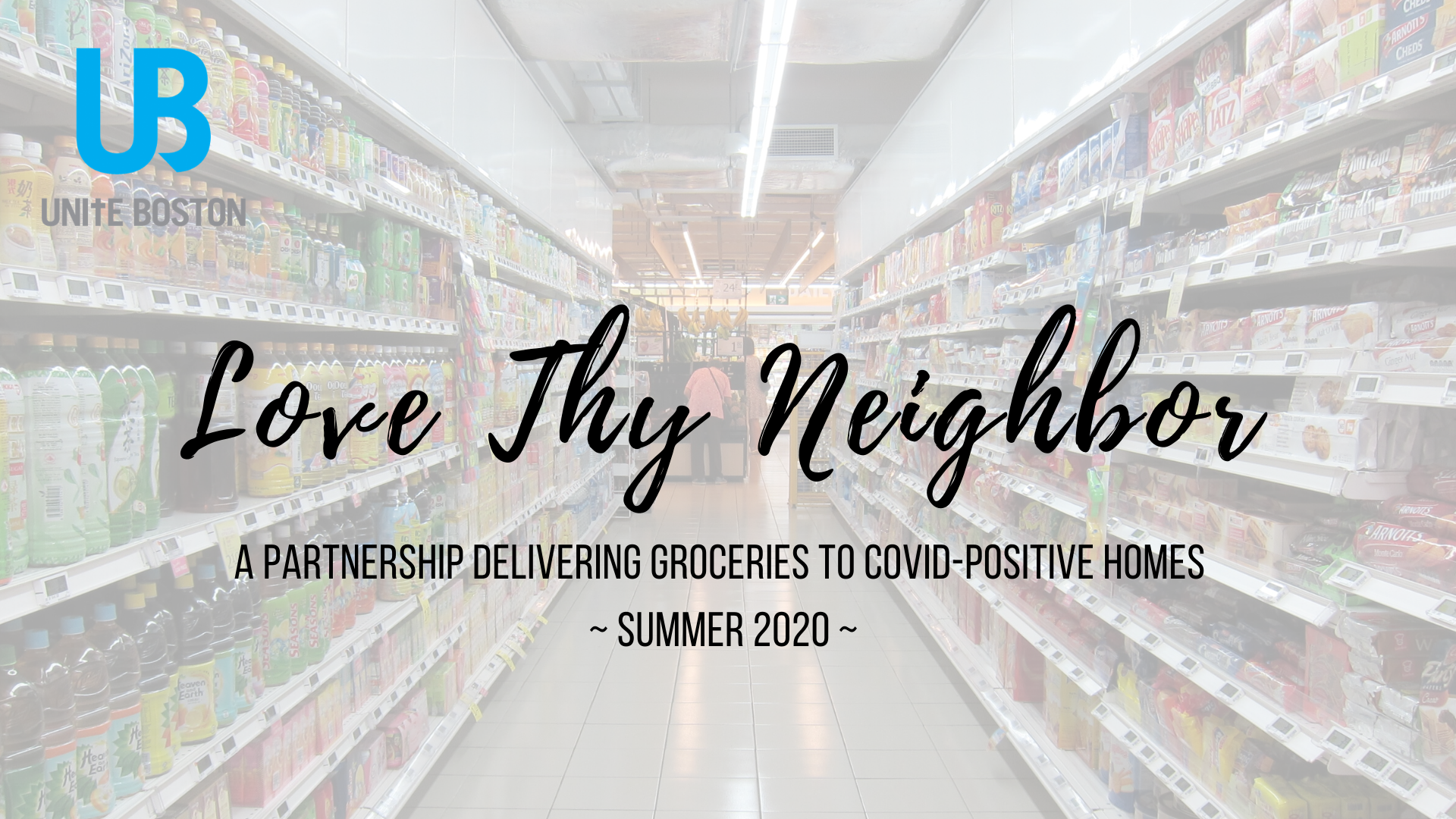 UniteBoston has partnered with Park Street Church for a program in which Christians throughout the Greater Boston area can assist families with basic food needs. This program is focused on families and households who have someone that tested positive for COVID-19, by providing them with groceries. Working in partnership with Massachusetts COVID-19 Community Tracing Collaborative (CTC) at the Department of Public Health, the program puts each volunteer in contact with a particular family within the person's designated zip code. The volunteers then have 48 hours to purchase and deliver groceries to their assigned families. Our goal is to serve 20 people per day, or 100 per week!
Stories From Our Delivery Volunteers
---
Past Events
Hope Is Rising Concert and Racial Justice Panel in Newton on July 12th
---
Boston Pray Worship Concert on the Boston Common on June 14th
LOVE Thy Neighbor Concert
On September 12th, at 7:00pm, Boston's top Christian artists shared original responses to the challenges of a global health crisis and racial reckoning in a virtual concert event. Artists of diverse backgrounds performed both original and popular songs mixing genres of worship, hip-hop, soul, and gospel featuring messages of faith, justice, and resilience that inspire audiences to "Love Thy Neighbor" during times of great adversity. This concert was streamed on UniteBoston's Facebook page – Watch it here.
---
Racial Justice
As part of UniteBoston's 2020 summer of Loving Thy Neighbor, we launched a racial justice campaign to highlight how people can pray and work for racial justice in Greater Boston.