Volunteer to help the Emmanuel Gospel Center Move!
September 3, 2019

-

October 1, 2019

Free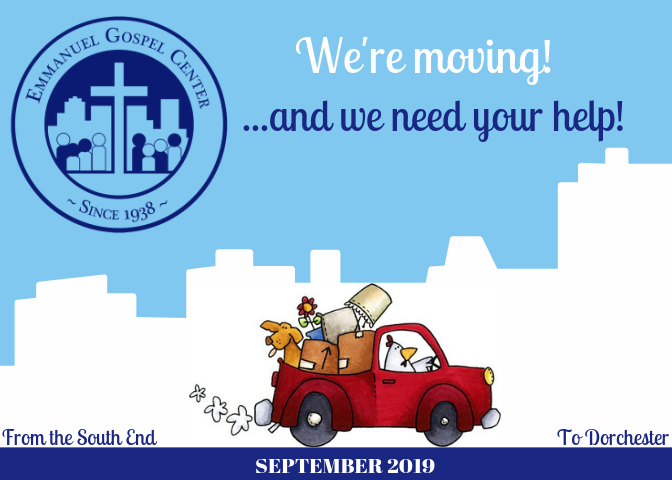 After having been situated in the heart of the South End for over 80 years, the Emmanuel Gospel Center is moving to Second Church in Codman Square Dorchester! We would love your help archiving, packing, cleaning, and moving over the next several weeks in September as we make this historic transition in ministry location. There are ongoing opportunities for individuals nearly every day of the week and major move events where we'd love to have you and your community join us. Please sign up here to volunteer.
We'll also be having a "Furniture Free for All" open house on September 24th and 25th at our San Juan Street location. If you have a need for office furniture, come on by with a vehicle and hands to help and haul away anything of your liking.
Reach out to ssathananthan@egc.org or call the center at 617-262-4567 for more information.
Related Events