Tutors Needed for Local Schools and Afterschool Programs
March 19, 2021

-

April 18, 2021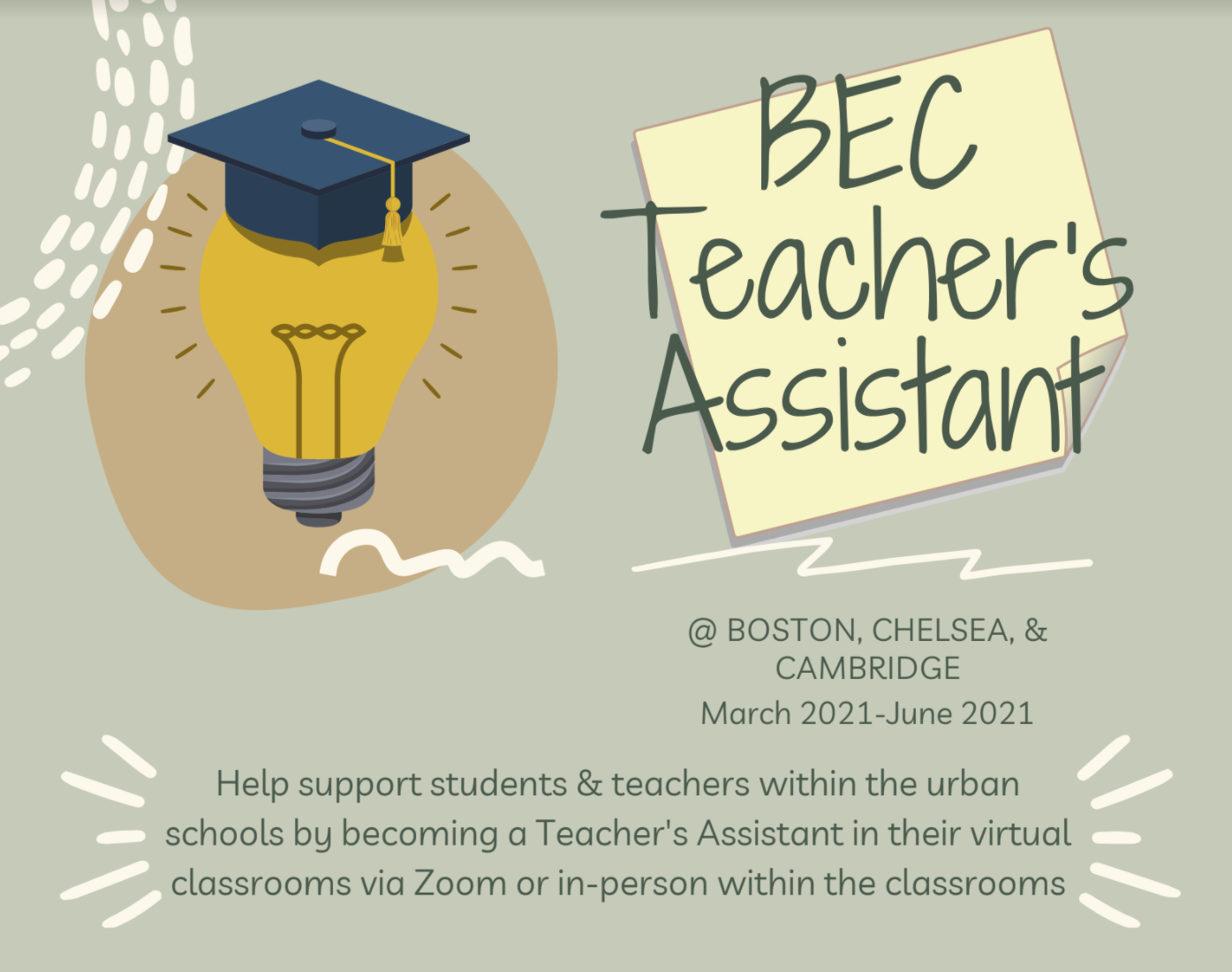 Even though it feels like the end of the school year is approaching, there are still many weeks of learning left for students in our area. With the ever-shifting situation in schools regarding remote learning and in-person return of students to classrooms, the Boston Education Collaborative (BEC) tries to stay up-to-date with our partnering schools and programs regarding their volunteer needs.
Please see the attached flyer and help share it out with your friends, congregation, and networks. The BEC is still accepting volunteers to help schools and afterschool programs. Remote tutoring is still needed in both spaces. However, our partnering schools and programs in Boston and Chelsea have been expressing a need for in-person support as well. You can imagine the challenges for teachers and staff to run classes that have to be mindful of social distancing rules and for school teachers to teach to a group of students in person and another group online at the same time.
With the last three months, we would love to do a final push for volunteers to help these teachers and students finish the school year strong and maximize learning time. Please help to share this and consider volunteering too – Click Here to Download a PDF Flyer to Share.
Related Events