PEER Servants Walk for Global Empowerment
June 4 from 12:30 pm

-

4:00 pm

Free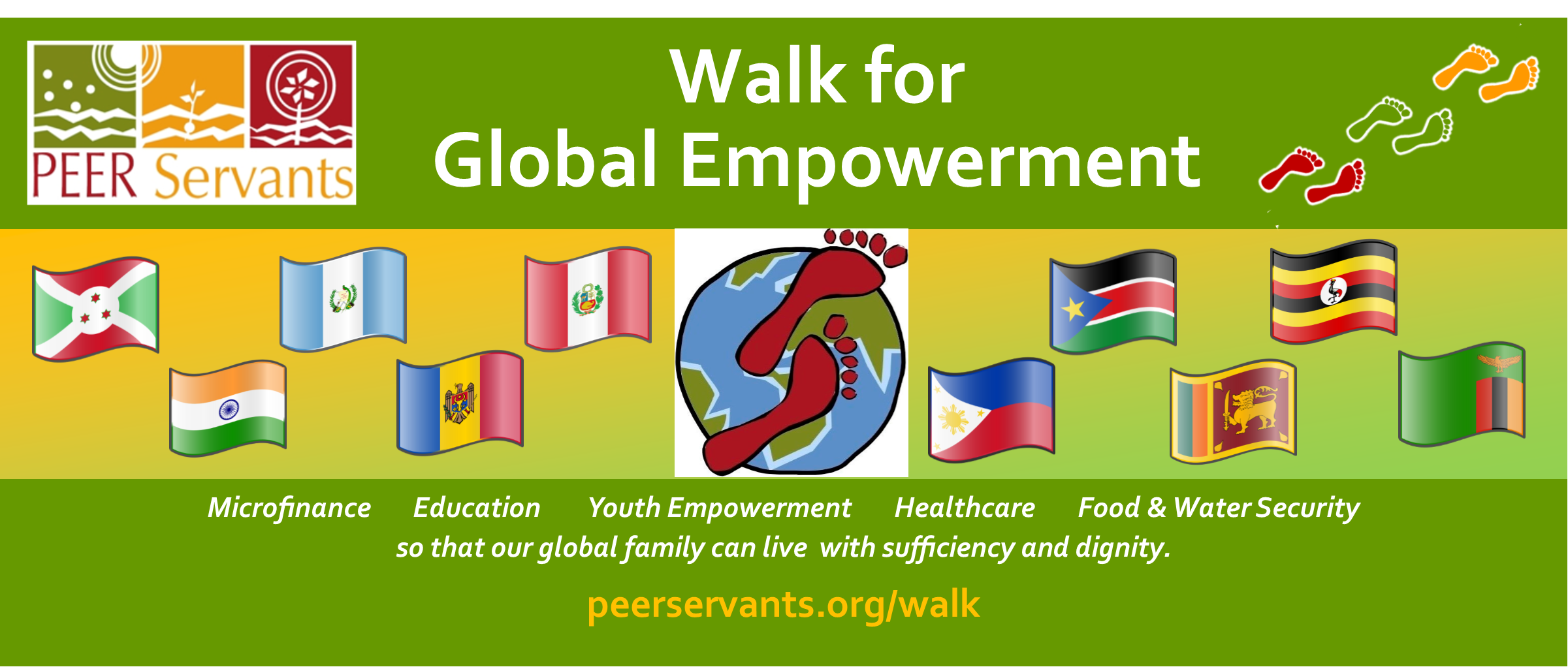 Join us on Sunday afternoon, June 4th at Lake Quannapowitt in Wakefield, MA to Walk for Global Empowerment. Come and be inspired by what God is doing around the world through amazing organizations that partner with PEER Servants.  Discover how volunteers here in greater Boston along with volunteers around the world are serving alongside global organizations to empower the materially poor through microfinance, education, youth empowerment, healthcare, and food/water security.
Enjoy a picnic lunch, recreation, fellowship and a Walk around beautiful Lake Quannapowitt.  This is our biggest crowdfunding event of the year.  100% of the funds raised will go to empower the materially poor around the world through the programs of our partners.  Register in advance at peerservants.org/walk.  Come just to learn more or to raise funds with us by joining on of the 12 crowdfunding teams with people who are passionate about the same global challenges that you are.  As you walk with a team of volunteers, you can learn about ways you can use your skills to make a difference in this world and join a community that wants to be part of the answer to Jesus' prayer for His kingdom to come and His will to be done here on earth as it is in heaven.
Come and help us make June 4th a great day for the materially poor of our world.
Related Events