Passover Seder at the Mill Church
April 20, 2019 from 4:00 pm

-

7:00 pm

$15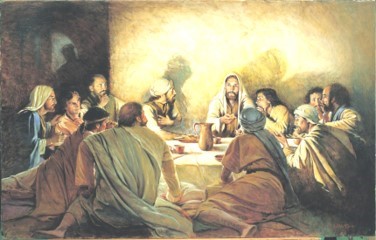 We request your presence with your family to come and celebrate the Passover Seder from a Christian/Messianic perspective on Saturday April 20, 2019 at 4 pm at the Mill Church in Millbury.
Passover is the first of the Feasts of the Lord, as instructed in Leviticus 23 in the Bible. It is followed by the Feast of Unleavened bread and First fruits also in Leviticus 23 in the Bible. Yeshua (Yehoshua or Jesus) kept the Passover and a detailed account is provided in the Gospels (that many Christians know of as the Last Supper, before His crucifixion).
During the Last Supper, Jesus said, "This do in remembrance of Me." (Luke 22:19b)
If you would like to know more, please join us to discover the richness of the scriptures and a deeper understanding of who Jesus is and what He did.
Please note the Passover Seder service will include a dinner with lamb roast as part of the main course. There will be vegetarian options for those with different dietary preferences.
Cost *: $15/adult (20 years and older) and $10/teens (13-19 years old). No cost (free) for children 12 years old and under as long as they are accompanied by an adult. Checks should be made out to the Mill Church, Millbury.
* There are some volunteer opportunities for anyone unable to attend due to the cost of the meal.
Please reply and let us know by Sunday, April 14th if you plan to attend, and the number of your family and friends (20 years and older, teens and 12 and under). Feel free to forward this invitation to family and friends – even if they don't know about or believe in Jesus (yet)! Everyone is welcome but RSVP is required by 4/14. RSVP by emailing andrew.peoples@alphane.org
Related Events