Ministry Opportunity Over the Holidays
December 26, 2020

-

January 24, 2021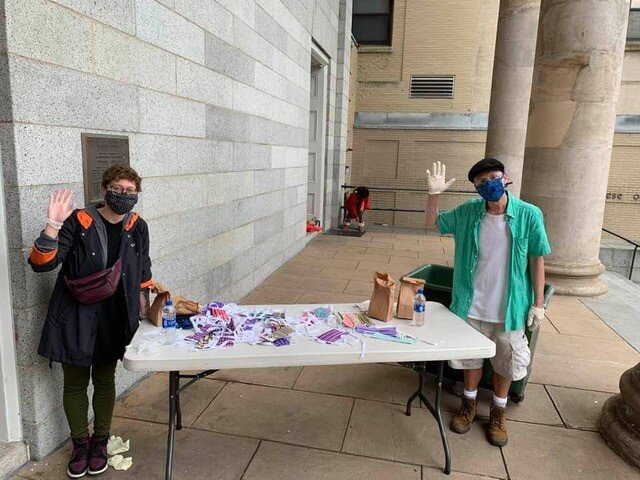 MANNA (Many Angels Needed Now and Always) is a ministry of and with the homeless community in downtown Boston. Through MANNA, we seek not only to welcome folks across differences of class, wealth, culture, race and mental ability, but also to empower all people to claim their place as essential members of our community.
All through this pandemic, the MANNA team at the cathedral has been providing respite, bathroom use, water and food, and supportive community for unhoused neighbors on and around Boston Common. Many of the facilities and sources of nourishment normally available have been closed or unavailable elsewhere. This ministry has expanded to meet the growing need, as evictions and other crises are expanding the ranks of the homeless.
Several of our MANNA staff members are graduate students and will be taking time off over the month ahead to travel home. In order to continue to meet the need at hand, we will need a handful of volunteers. Please share with people who are healthy, not in high-risk categories, and open to the opportunity of in-person service the invitation to this work.
* MANNA operates Sundays, Mondays, and Tuesdays out of the cathedral, which is on Boston Common, across from the Park St. T-stop. We would be glad for people who can serve one, two, or three days, on a regular basis, through late January.
* Volunteers will join the staff in offering services following careful protocols and using PPE in order to maximize safety and health. We have a strong track record in this area.
* Tasks include greeting people on the front porch and making sure everyone entering is masked (giving out masks as needed), serving pre-packaged meals and cups of coffee, offering a listening ear to someone who needs one, watching for pastoral and mental health needs and referring those to our trained staff, and wiping down chairs and tables between users.
* Helpful volunteers will be willing too serve in an environment with daily changes and challenges, and able to jump in and serve others​ without needing a lot of attention or pastoral support on site themselves.
Please ask anyone who may be called to this ministry to contact the Rev. Jennifer McCracken at jmccracken@diomass.org. Jennifer will share more details and mutually discern whether to move forward.
Many thanks for reading this (!), for the great work all of you are doing to support those in need at this time, and for your partnership in this challenging season.
Related Events