Juneteenth Jubilee Observance
June 20, 2022 from 6:30 pm

-

9:00 pm

Free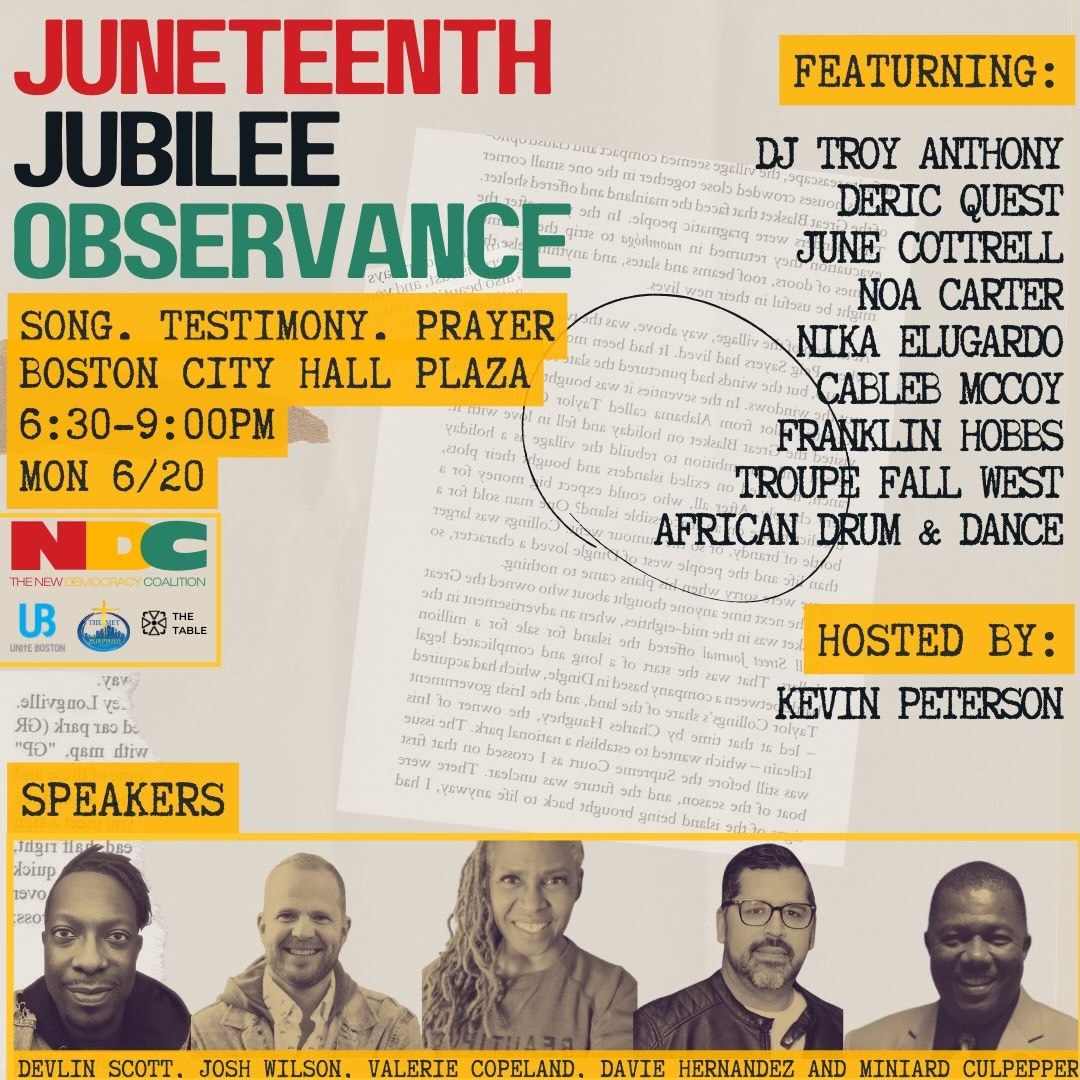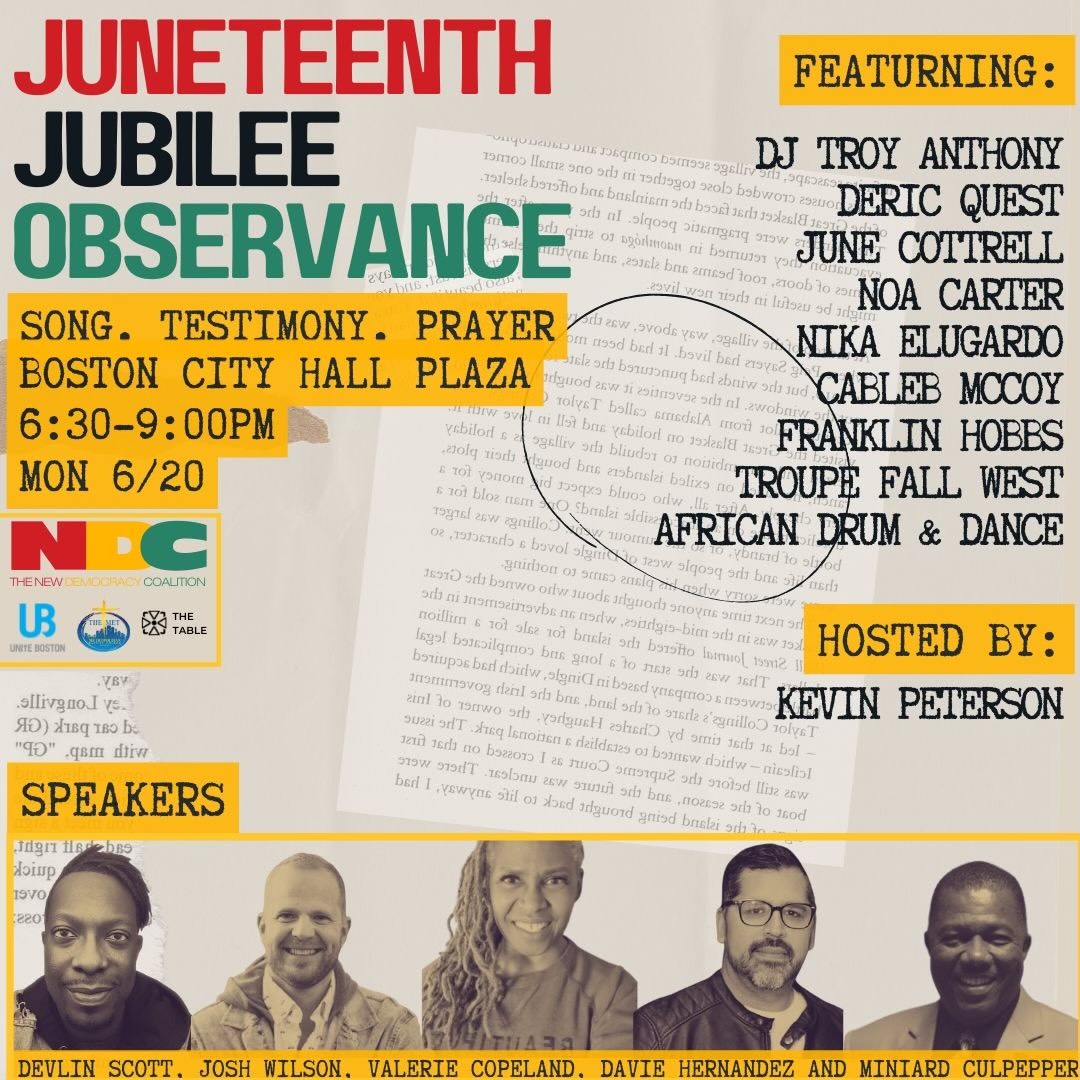 For Juneteenth this year, UniteBoston is teaming up with the New Democracy Coalition and other local partners including The Table for a Christian celebration of liberation on City Hall Plaza.
The holiday has a historic meaning within the African American community as way of expressing joy and gratitude about "liberation, emancipation and justice." The original Juneteenth celebrations began at Black churches in Texas. The God that Blacks served—who had delivered them from slavery—was and is the God of Liberation.
On Monday, June 20, 2022, we will begin what we hope is a tradition: Boston-area Christians coming together to celebrate liberation through the historical prism of Juneteenth.
Elements of the event include:
• DJ with Gospel and sacred and Soul Music
• Dancers
• Drummers
• Speakers
Churches and non-profit organizations are invited to bring and set up your own table to share about the work you're doing in the city, especially efforts to bring about racial justice and liberation.
Please invite your churches and community organizations to join us as we reflect on lighting Boston City Hall in Black Liberation Colors!
Related Events