Volunteer at the Homeless Improvement Project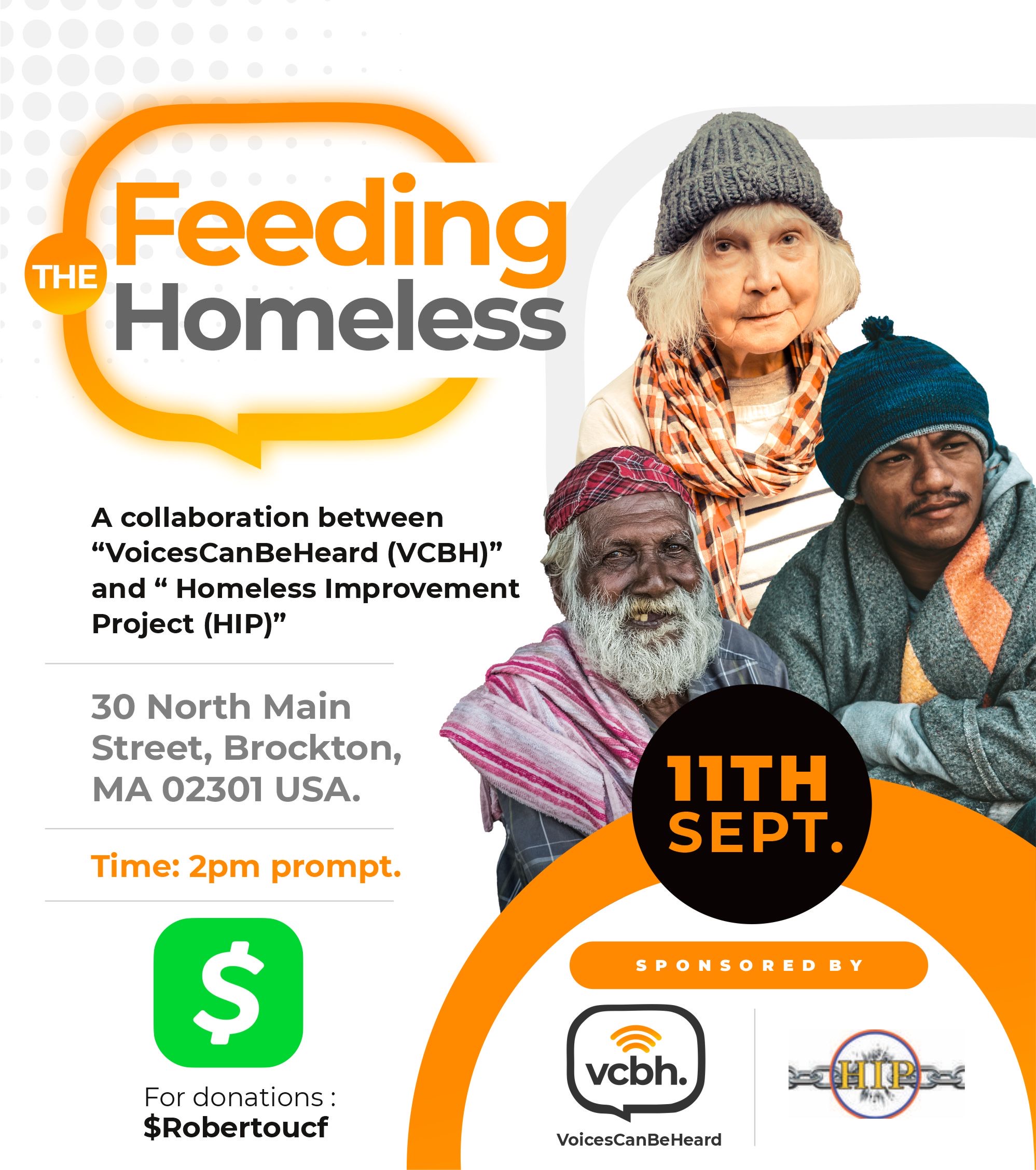 Invitation to Volunteer at The Homeless Improvement Project.
Dear Sir/ Madam,
VoicesCanBeHeard is collaborating with the Homeless Improvement Project to feed the hungry. One of the aims of VCBH is to advocate for the welfare and humanitarian needs of inmates.  As we know, incarcerated individuals face roadblocks reentering into society from prison.  Former incarcerated individuals whether acquitted of an offense or not, are denied housing and jobs because of the systematic legal and societal barriers. They face an overwhelming array of counterproductive, debilitating roadblocks. The Prison Policy Initiative found that people who have been incarcerated more than once are 13 times more likely than the general public to experience homelessness than the general public. 
A study was carried out in 2002, of more than 200 employers in the Milwaukee area found that formerly incarcerated candidates with nearly identical professional experience as non-offenders were less than half as likely to receive job offers.  According to the Bureau of Justice only 12.5 percentage of employers said they would accept an application from an ex-convict. Ironically, getting back to work decreases recidivism, but there are barriers for ex-convicts finding work. Other challenges that leads to homelessness are that inmates have limited education and work experience, which makes it difficult for them to secure employment after they are released. According to several studies, "about 70 percent of offenders and ex-offenders are high school dropouts." As a result of incarceration and involvement in the criminal justice system, many former prisoners are viewed negatively by former employers or by individuals within their 
former professional networks, if they previously had one. Many employers worry about being  sued for damages resulting from "negligent hiring." An employer can be held liable for exposing the public to a potentially dangerous individual, so many balks at the idea of hiring someone with a criminal record. In 72 percent of negligent hiring cases, employers have lost and faced an average settlement of $1.6 million — powerful disincentive to hire potentially "risky" individuals. 
Nevertheless, other factors that leads to homelessness are affordable housing unemployment, mental illnesses, substance abuse, domestic violence etc. 
There is no better way to celebrate my birthday than to feed the homeless by helping to fight against hunger on Sept 11th 2021. You are solely invited to join me feed 100 – 150 homeless individuals at 30 North Main Street, Brockton, MA 02301. Time is at 2PM. 
You are invited to sing as a way of rendering selflessly to the cause. 
Regards
Elizabeth A. Ineintiemo
CEO  
857-424-6498
vcbhihaveavoice@gmail.com
Details
Date:

September 11, 2021

Event Categories:
Related Events
April 1 from 8:00 am

-

12:00 pm

April 1 from 5:00 pm

-

7:00 pm

April 1 from 6:00 pm

-

9:00 pm