Churches Praying Together
December 2, 2022 from 7:00 pm

-

9:00 pm

Free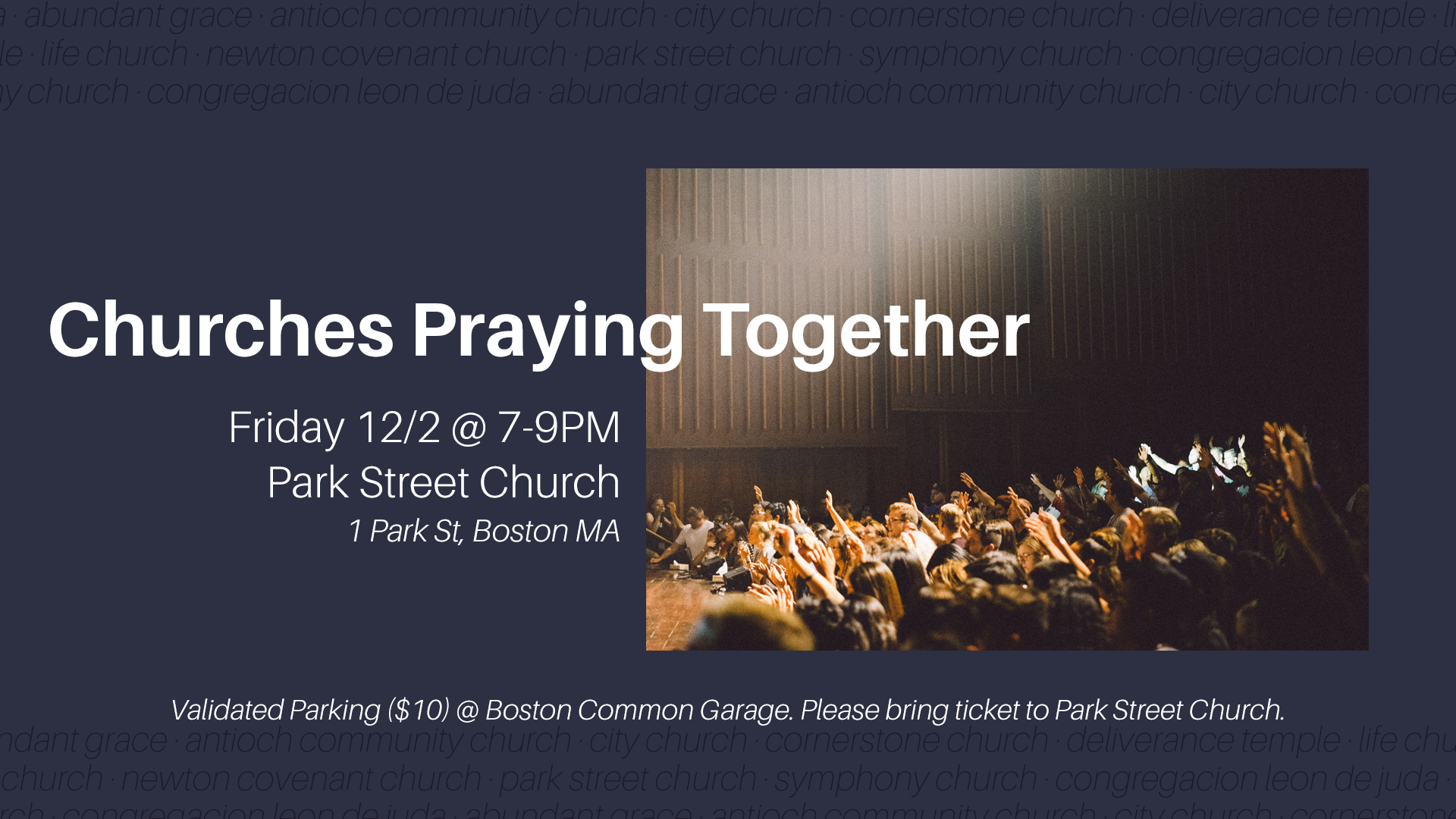 The Church in Boston is in a season of re-building. Like the city of Jerusalem in the time of Nehemiah, our churches and communities have experienced loss, desolation, and isolation.
Yet, God is moving.
Nehemiah and Ezra gathered the people of Israel together inviting them to re-inhabit the city of Jerusalem, to rebuild what had been ruined. To do so would require unity, repentance, and the "joy of the Lord."
On Friday December 2, 7-9pm, churches from across the Greater Boston area will be gathering at Park Street Church to pray and worship together. We seek the blessing that repentance brings and the joy and strength that comes when brothers and sisters dwell together in unity.
We invite you to join us! #ChurchesPraying Together
Related Events