Associate Director of Development & Communications
May 12 from 8:00 am

-

5:00 pm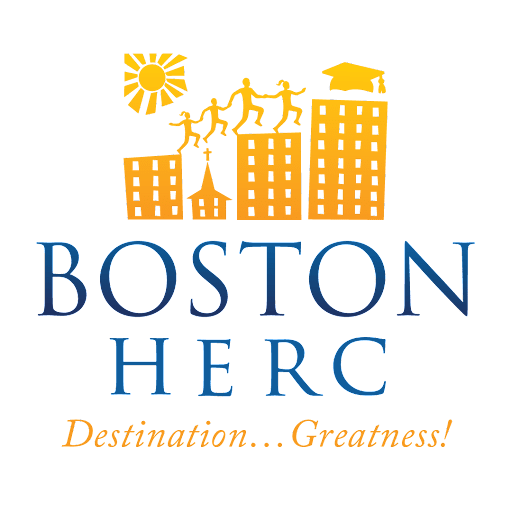 Open Position: Associate Director of Development and Communications
Reports to: Chief Operating Officer
Shift: Full-time
Salary: Commensurate with experience
The Boston Higher Education Resource Center (HERC) equips first generation youth to obtain a higher education, break the cycle of poverty, and become agents of change in their communities. The Boston HERC seeks to fill this position in order to build our development and communications staff team, and ensure we have the infrastructure in place to adequately support the expansion of programming, in order to serve more first-generation students over longer periods of time. We are looking to add a mission-driven team-player with a heart for service and a commitment to seeing first-generation to college youth achieve their college and career goals and dreams.
Job Responsibilities:
• Continue to develop fundraising, development, and communication programs, in partnership with the COO and CEO, that focus on long-term transformational partnerships with philanthropic partners including foundations, individuals, and government entities
• Together with the COO and CEO, create development and communication plans and make adjustments to plans as needed to reach goals and propel the expansion of the Boston HERC and its services
• Build donor management system and processes that ensure the Boston HERC is equipped to adequately cultivate and manage philanthropic partnerships, especially as the organization grows
• Build development initiative around Boston HERC's alumni, particularly with a focus on those who are into their careers, in partnership with the Alumni Success Program
• Manage donor appreciation program and processes
• Serve as the primary relationship manager with a key set of partners across development categories
• Participate in grant writing and grant reporting processes and foundation research
• Drive the creation of a key communication materials and methods such as e-news, annual reports, and the website
• Grow and develop social media strategy and content to celebrate students, stories, and the successes of the Boston HERC that our philanthropic partners make possible
• Work to expand Boston HERC's individual giving through network building
Skills/Experiences Strongly Preferred:
• 5 + years experience in nonprofit development and/or communications, or equivalent experience
• Strong writing and storytelling ability
• Event organizing experience
• 1st generation college grad, or experience working with 1st generation college students preferred
• Track record of successful fundraising work
• Strong attention to detail and organization
• Familiarity with Salesforce database
• Experience with website, design software, and/or video creation and editing preferred
• Bilingual English/Spanish
To apply:
Submit a resume, cover letter, and three professional references to the Boston HERC COO, Erin Diaz, at ediaz@bostonherc.org.
Related Events