Anglo-Catholic Roots II: Is Christ Divided? Full Visible Unity
November 1, 2018

-

November 2, 2018

$50 – $75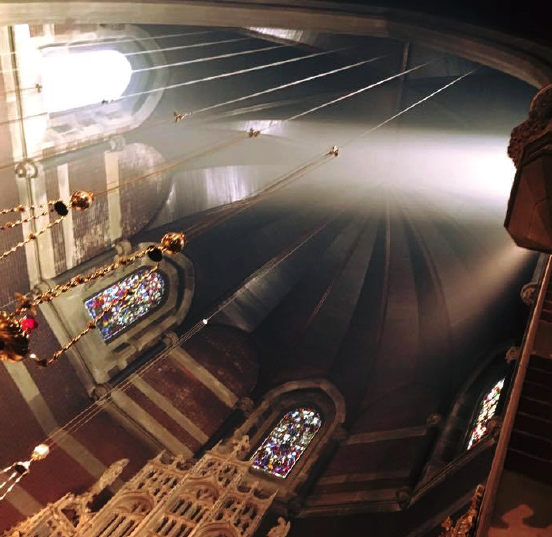 We are glad to announce and invite you to our second annual conference,
co-sponsored by The Living Church Institute:
"Anglo-Catholic Roots II: Is Christ Divided? Full Visible Unity"
As the Anglican Communion prepares for Lambeth in 2020, leaders are asking about Church unity with renewed urgency but often with little understanding. Are divisions between churches defensible? Can they be repaired? And where, exactly, may unity be found? "Is Christ divided?" (1 Cor. 1:13).
Join us at our second Anglo-Catholic Roots conference, at which we will take up scriptural, sacramental, ascetical, and historical resources for a Catholic understanding of the one Church as Christ's body across time and space. Special attention paid to the Anglican Communion, as we prepare for the Lambeth Conference in 2020.
Talks will take place on November 1 and 2 in Moseley Hall of the church. Please consider spreading the word about this event to everyone who might  be interested: parishioners, scholars, seminarians, and clergy.
To buy tickets online please use Eventbrite: tinyurl.com/y8sujmmz.  Remember that tickets are limited, and last year we had a complete sell-out. Please consider registering for the celebratory banquet after the conference as well.
Feel free to use the special offer of discounted rooms at the Wyndham Hotel at 5 Blossom St (a 10-minute walk to the church).  Please call the hotel at (877) 999-3223 and refer to "The Church of the Advent Anglo-Catholic Conference." You can book on-line at tinyurl.com/yahzqayp.  Please be advised that the offer expires on September 14.
With any questions about the conference please contact Fr. Jeffrey Hanson at frhanson@theadventboston.org. Please mention in your message if you would like your email address to be added to the mailing list of the conference.
Related Events