An Evening with Ellen
April 22 from 7:00 pm

-

8:30 pm

$15 – $20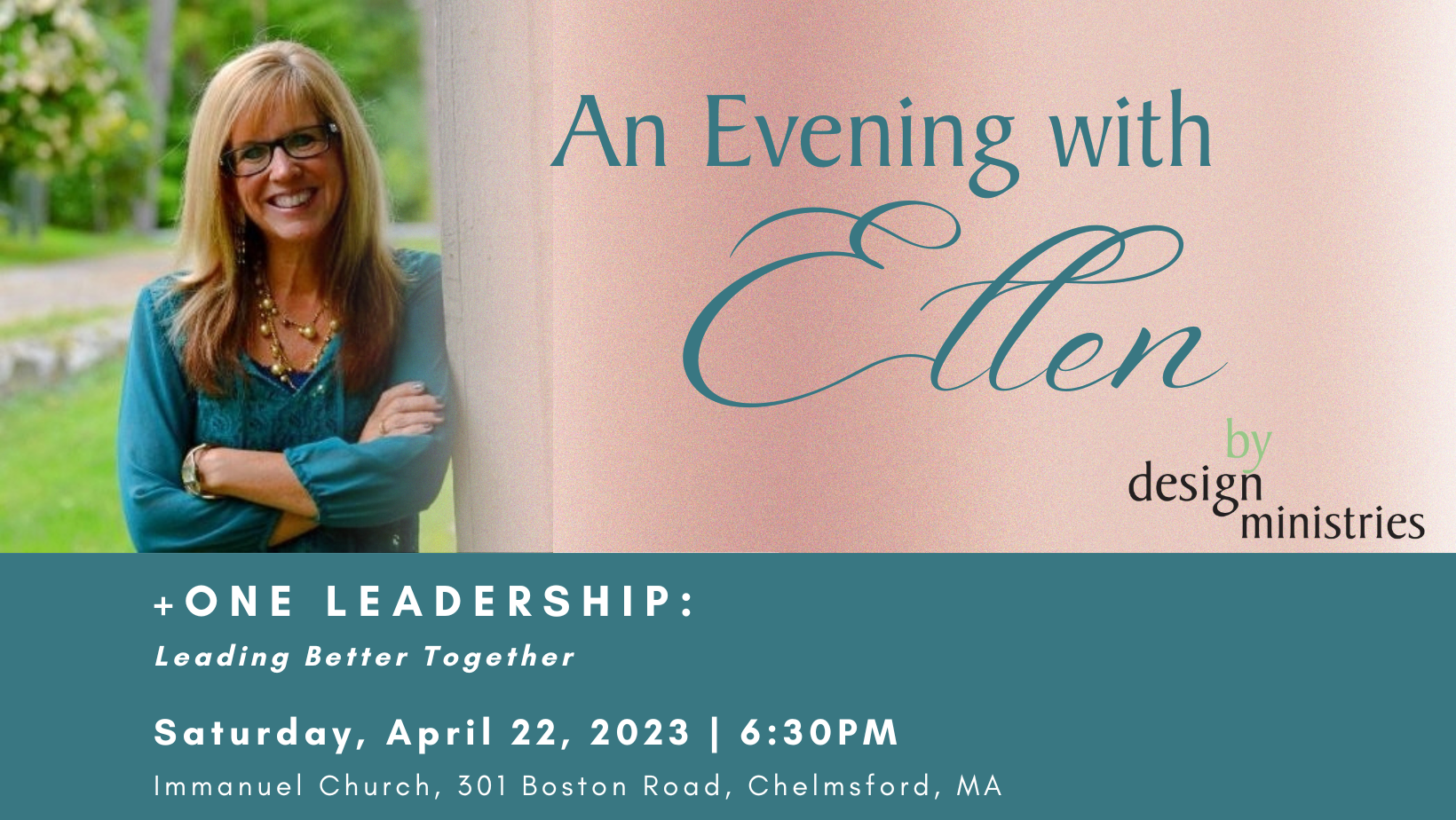 It's an evening out with your friends. A time to relax and unwind. A time to connect with other women. A time to sing and worship God. A time to soak in some good teaching.
Whatever walk of life you're in right now, we have something really good for you.
Please join us for this very special night with Ellen Garland, where she will be sharing about +ONE Leadership: Leading Better Together.
Ellen is the keynote speaker at our annual Leadership Retreat from April 21-23, 2023. We would love to have you join us! But we realize that not everyone can get away for the whole weekend, so we're offering this special event on Saturday night that is open to everyone, even if you're not attending the retreat.
If you are attending the retreat, then there is no need to register for this one! The special event with Ellen is included in your retreat registration.
Our night together will also include light refreshments, fun activities to help us connect, meaningful worship, and an opportunity to help a good cause:
Baby Goods Wanted! Clearway Clinic is seeking new, unused, gender-neutral baby items.
Related Events