Academic Mentors Recruitment
February 4, 2022

-

June 18, 2022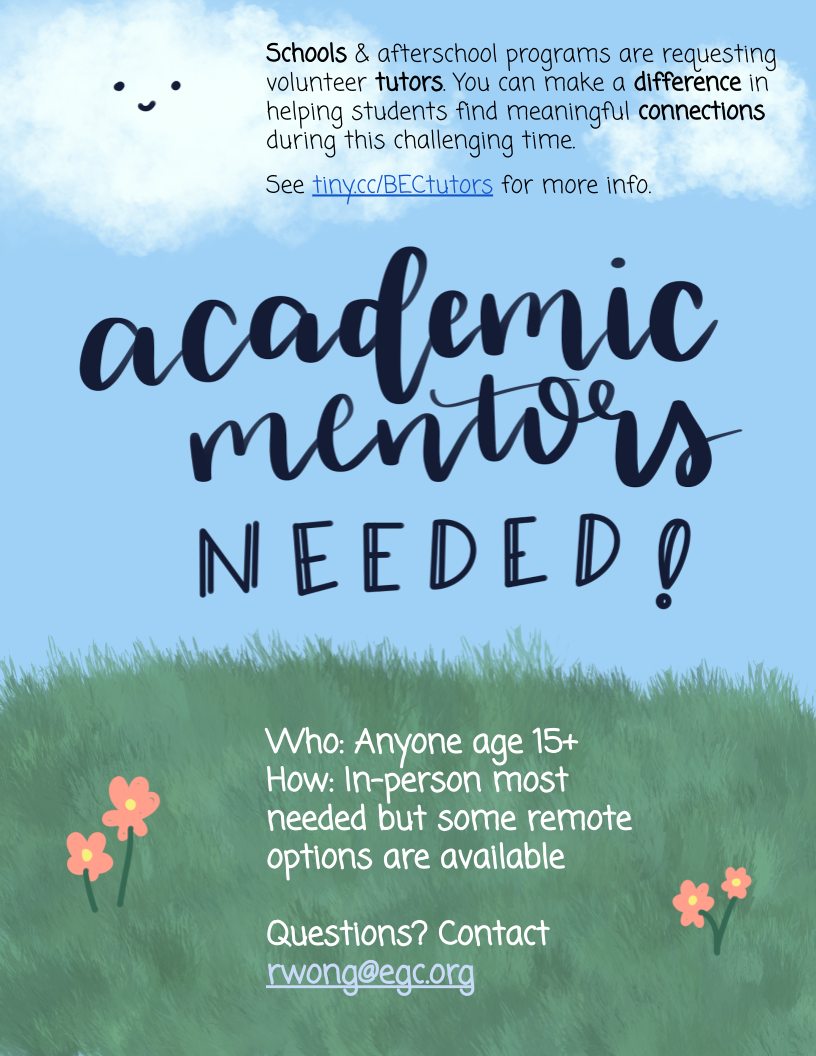 The Boston Education Collaborative at Emmanuel Gospel Center is recruiting another round of volunteers to help schools and afterschool programs this school year. If people thought last school year was challenging, this school year has been even more difficult for schools and programs. A recurring theme is the fatigue of staff and parents and the loss/regression of social emotional skills of students.
What if the Church steps into this need and opportunity to bring Christ's love and comfort to these school communities and programs? Our volunteers provide a source of encouragement to the staff and students in addition to academic mentoring help. And the impact goes both ways. While volunteers seek to be helpful, they also experience change in themselves.
Minimum requirement to volunteer is 1-2 hours/week. There are several in-person volunteer requests, but there are also some remote opportunities. See
tiny.cc/BECtutors
for more information. We could use volunteers to help in Boston, Cambridge, Chelsea and Brockton.
Please contact Ruth Wong, rwong[at]egc.org, for more information. If your church would like to be involved in mobilizing volunteers, we would love to speak with you.
Related Events