Spiritual Direction Training
May 22, 2022

-

May 29, 2022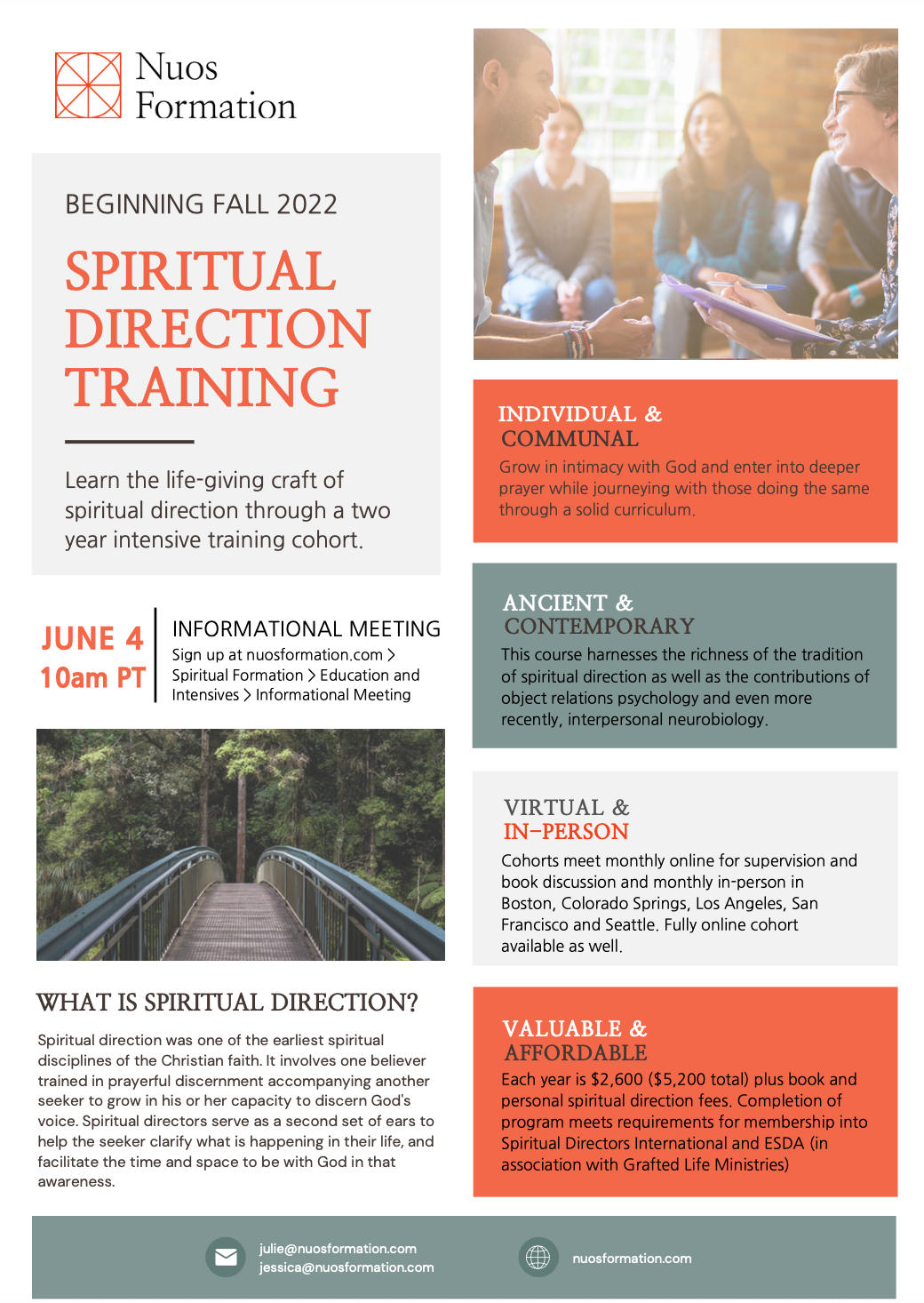 Learn the life-giving craft of spiritual direction through a two year intensive training cohort.
Time & Location
Sep 10, 2022, 11:30 PM – May 09, 2023, 8:30 PM (year one)
Online and In-Person, Boston
About
This spiritual direction modality of ministry is the art and craft of skilled sojourning.  Spiritual direction finds itself in a unique place among helping professions.  It is richly rooted in the history of the church, steeped in contemplative tradition, and was in its pre-modern time, the quintessential discipline for attending to matters of the interior life.  Modernity replaced this practice with the field of psychology.  While in some ways, psychological research, Freud and beyond, served the modality of spiritual direction well, the contemporary discipline of psychology has provided an ill equipped substitute for the spiritually discerning, attuned accompaniment of spiritual direction.  This course seeks to harness both, the richness of the tradition of spiritual direction as well as the contributions of object relations psychology and even more recently, interpersonal neurobiology.  For this reason, the content spans the spectrum of graduate level and popular level reading, personal prayer and reflection assignments, as well as rigorous clinical practicum (second year).
What makes this program distinct from other offerings is its over indexing in cross-disciplinary study and an overview approach to other relevant (but less relevant) topics.  Our points of focus are curated to ministry with Christian professionals living and working in a post Christian context.
Related Events