GARMENT STUDY ONLINE COURSE
September 7 from 6:30 pm

-

November 2 from 6:30 pm

$300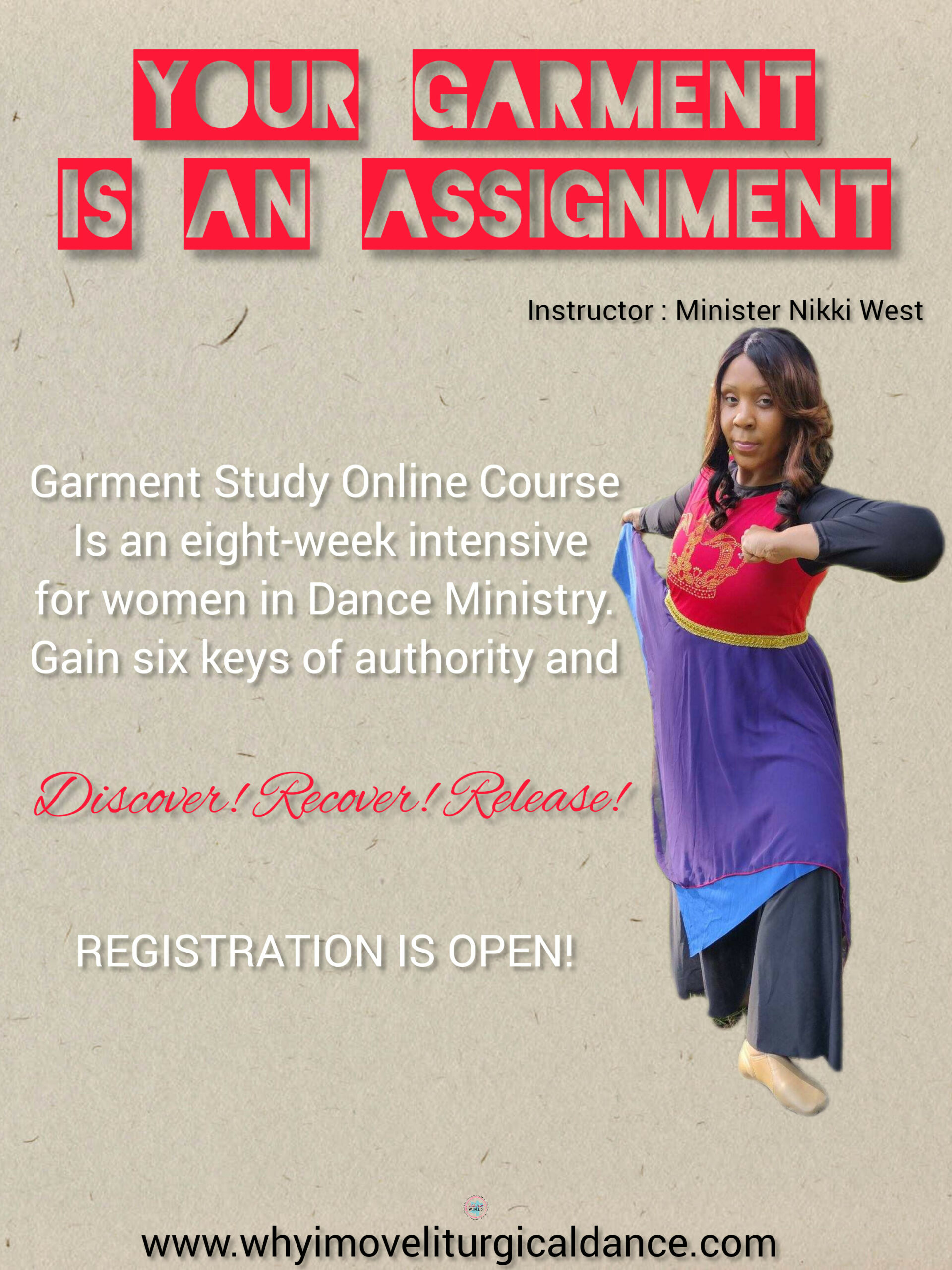 What can you expect from Garment Study – From the Inside Out?
* 8 weeks of Intensive study for women on priestly garments from the Old and New Testament guided by Minister Nikki
* Gain six keys to why we wear praise dance garments today that will help you actively cultivate the kingdom
*Copy of my eBook "Garment of Praise A Beginners Guide" (Required reading for this course)
*Topics with Interactive discussion, practical tips, strategies and so much more
This course is for Liturgical Dancer's, member and or leaders, let's go deeper into the mantle that you wear. Join me for, "Garment Study- From the Inside Out", an online course designed for glory carriers like you! Flourish in the kingdom of God with confidence by gaining, revelation on the use, power, and purpose of your Inner and outer garments. Your garment is so much more than clothing, it is an assignment!
Related Events