Future of Evangelicalism Conference
April 15 from 9:00 am

-

April 16 from 8:00 pm

$40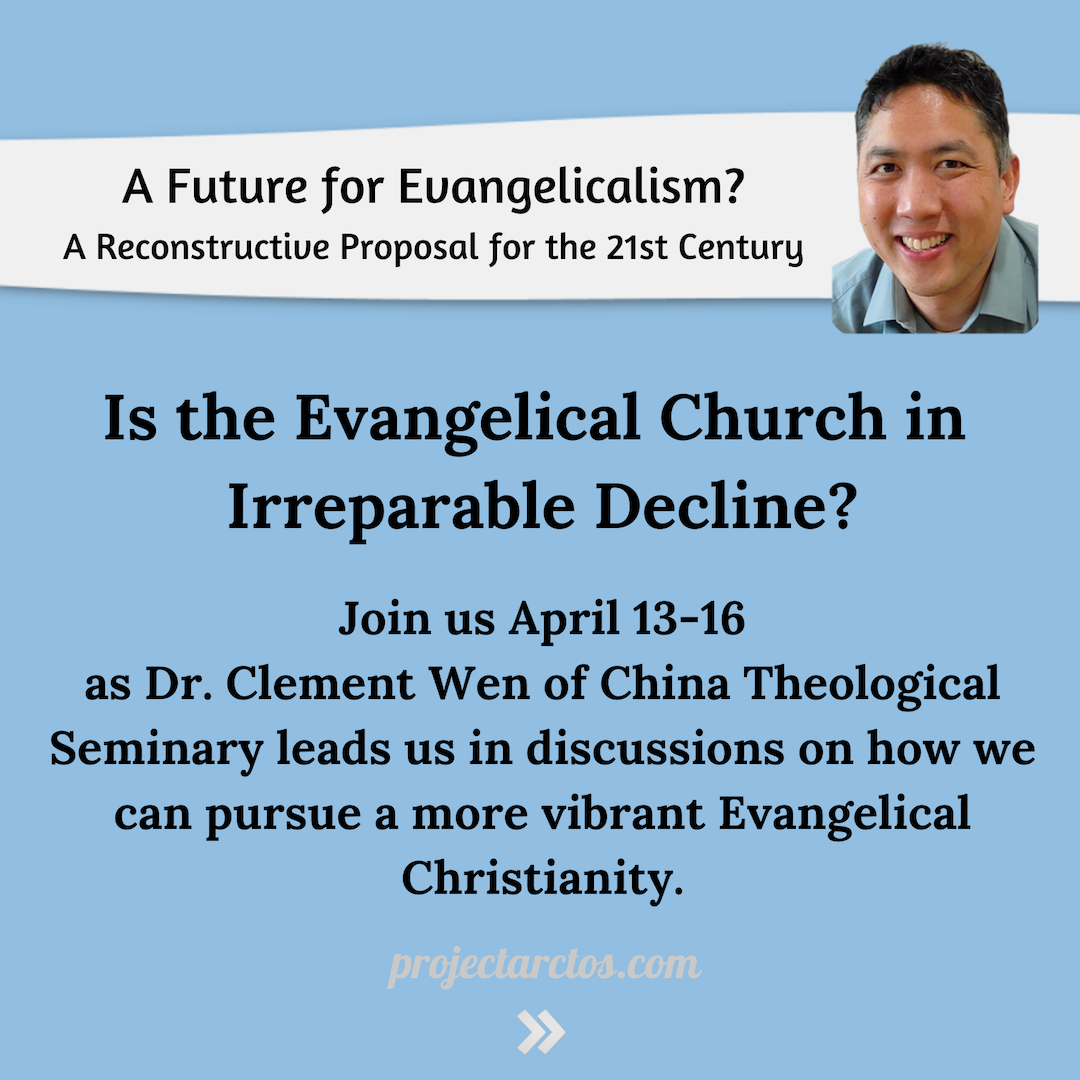 IS THE EVANGELICAL CHURCH IN IRREPARABLE DECLINE?
HOW CAN WE GET YOUNG PEOPLE MORE INVOLVED IN LOCAL CHURCH MINISTRY?
WHAT KEY FACTORS WILL LEAD TO A VIBRANT RESURGENCE IN EVANGELICALISM?
The 2023 Kingdom Resources for Christ Spring Retreat (April 13-16) picks up where thinkers like Stanley J. Grenz and the Robert E. Webber left off. In the 1990s, both Christian thinkers were valiantly trying to re-envision and rethink Evangelicalism for a postmodern world—and yet, thirty years later, we're still within the general trajectory of where they believed Evangelicalism needed to go, but socially and culturally, our whole world is also at a very different place today than the world they were facing.
As a corrective response, the above mentioned historical ingredients of Evangelicalism will be critically engaged towards a reconstructive proposal intended to internally renew the Evangelical movement towards something more holistic—this, without seeking to become "post-evangelical" or "post-conservative" (self-identifiers that some who have given up on Evangelicalism have already embraced). Instead, we're proposing a re-constructive way forward for Evangelicalism.
Join Project Arctos online April 15-16 to explore how we can pursue a more vibrant Evangelical Christianity. We'll be hosting digital access to Dr. Wen's sessions, as well as a separate online discussion for those interested.
Our discussion will be led by Dr. Clement Wen, Professor of Theology at China Evangelical Seminary in Taiwan. Clement has written many forward-thinking articles on Christian life and theology, including his series 'COVID-19 as the End of the Modern World?' Full registration includes in-person access to all sessions, prepared meals, and housing on a first-come basis. Partial and online-only registration options are also available. Scholarships provided on as-needed basis. You can register here to secure your space in this important conversation. Or please reach out to Matt Reffie with any questions.
Related Events