Facing Our Racism: Becoming Conscious Partners Workshop
September 26, 2021 from 12:00 pm

-

4:30 pm

Free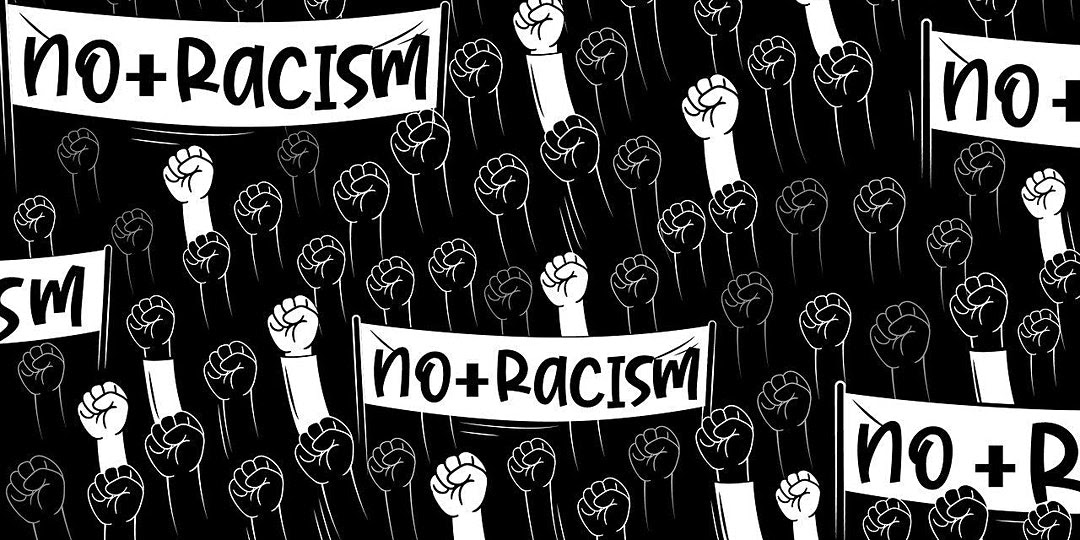 Sunday, September 26, 2021, 12 – 4:30pm – Online via Zoom
Register here (Registration ends at 11am on the day of, and the Zoom link will be sent right after that.)

The killing of Daunte Wright, George Floyd and Breonna Taylor galvanized White people to become "conscious partners" with our Black sisters and brothers to end racism. Crucial to this new understanding and awareness is the formation of genuine, open, truthful relationships between Black and White community members. You are invited to take part in a "Facing Our Racism: Becoming Conscious Partners" workshop which analyzes the systemic, institutional, policy, and power-driven persecution and discrimination against Black Americans since the very beginning of slavery. The anniversary of George Floyd's death reminds us that the work to combat racism is far from over.

About the Facilitators
Dr. Connie Holmes, EdD, psychologist (ret.), counseled cancer patients and their families for 28 years in Boston and in the San Francisco Bay area. She is a member of the Reparations Community of Practice and Clerk of the Vestry of Good Shepherd Church in Watertown, MA. She is available to conduct these workshops throughout the United States. Her great-grandfather perished in Theresienstadt, a World War II concentration camp. Her exposure to the horrors of the Final Solution has motivated her to join the struggle for racial justice in the United States.
Dolores Moorehead, MS, APCC is the Lead Navigator/ Multi-Cultural Client Support Clinician at the Women's Cancer Resource Center in Berkeley with over 30 years of experience that includes the American Cancer Society. She has worked with diverse populations including LGBTQIA+, African Americans, Latinos, and Asian Pacific Islanders. She is committed to improving communication between doctors, nurses, and other medical professionals about the medical needs and access to care of diverse populations.

Testimonials
The Rev. Tyrone Fowlkes, Rector, St. Mark's Episcopal Church, Raleigh, NC: "In an era of George Floyd, increased voter restrictions and racial disparities across vital areas of health, income and education, the time is now for us to wrestle with the ubiquitous and persistent racist policies and structures in our society. People of faith are not immune to such forces and have a significant role to play in this effort if 'faithful witness' has any meaning at all. Both Connie Holmes and Dolores Moorehead not only help us confront the damaging and lasting impact of systemic racism in both church and society but also why it matters. The bottom-line stares at us with an unsettling gaze: our failure to untangle the racist threads which have long woven patterns of dehumanizing pain and disenfranchisement, will eventually strangle us all."
Jean Kilbourne, Senior Scholar, Wellesley Centers for Women: "Dr. Connie Holmes has been passionately engaged for more than 50 years in the struggle for civil rights and the work of making authentic partnerships between Black and White Americans possible. Her energy, imagination, and eloquent leadership bring new life to the essential conversations we must have in order to make the progress we all so urgently need.
Rev. Dr. David Killian: "Connie Holmes and Dolores Moorehead are superb facilitators to help us to 'face our racism' and dismantle embedded structures of racial inequality and oppression. Their work is transformative and life-changing for the participants and vitally needed in our society today."
Dolores Moorehead, MS: "Dr. Connie Holmes and I worked together at the Women's Cancer Resource Center in Oakland for four years. She has been able to use her family's experiences to discuss how more alike we are as humans than different. Taking her commitment over the years to the civil rights movement, Dr. Holmes creates an environment for Black and White individuals to talk about the topic of racial discrimination. She facilitates a conversation that allows participants to address their pain and shame so as to begin the healing process."
Rev. Dr. Rodney Petersen: "Facing our Racism" (FOR) presents a challenging workshop. Just when we thought we were beyond all that, Connie and Dolores take one down to deeper levels of engagement with racism and anti-racism."
Brenda Vaccaro, Psy.D.: "As a psychologist and mental health innovator, Dr. Holmes has forged and promoted therapeutic environments that prioritize social justice and heighten multicultural awareness. A tireless advocate for equitable access to support, she has been a pioneer in acknowledging and addressing issues of oppression, privilege, and power. Her work reflects a deep commitment to redefining mental health services in a way that is more attuned and responsive to the race-based traumatic stress that burdens communities of color. Her approach empowers people to heal and to reclaim the path toward their best possible lives."
Sponsors
St. Mary's Church in Dorchester, the Charles River Deanery, Grace Church in Newton,Temple Shalom in Newton, Temple Beth Zion in Brookline, ten other congregations, and Cooperative Metropolitan Ministries (CMM), the greater Boston area's oldest interfaith social justice organization that has been fighting racism since 1966.
Related Events