CASKET Old Testament Seminar with Dr. Carol Kaminski
February 12, 2022 from 9:00 am

-

12:00 pm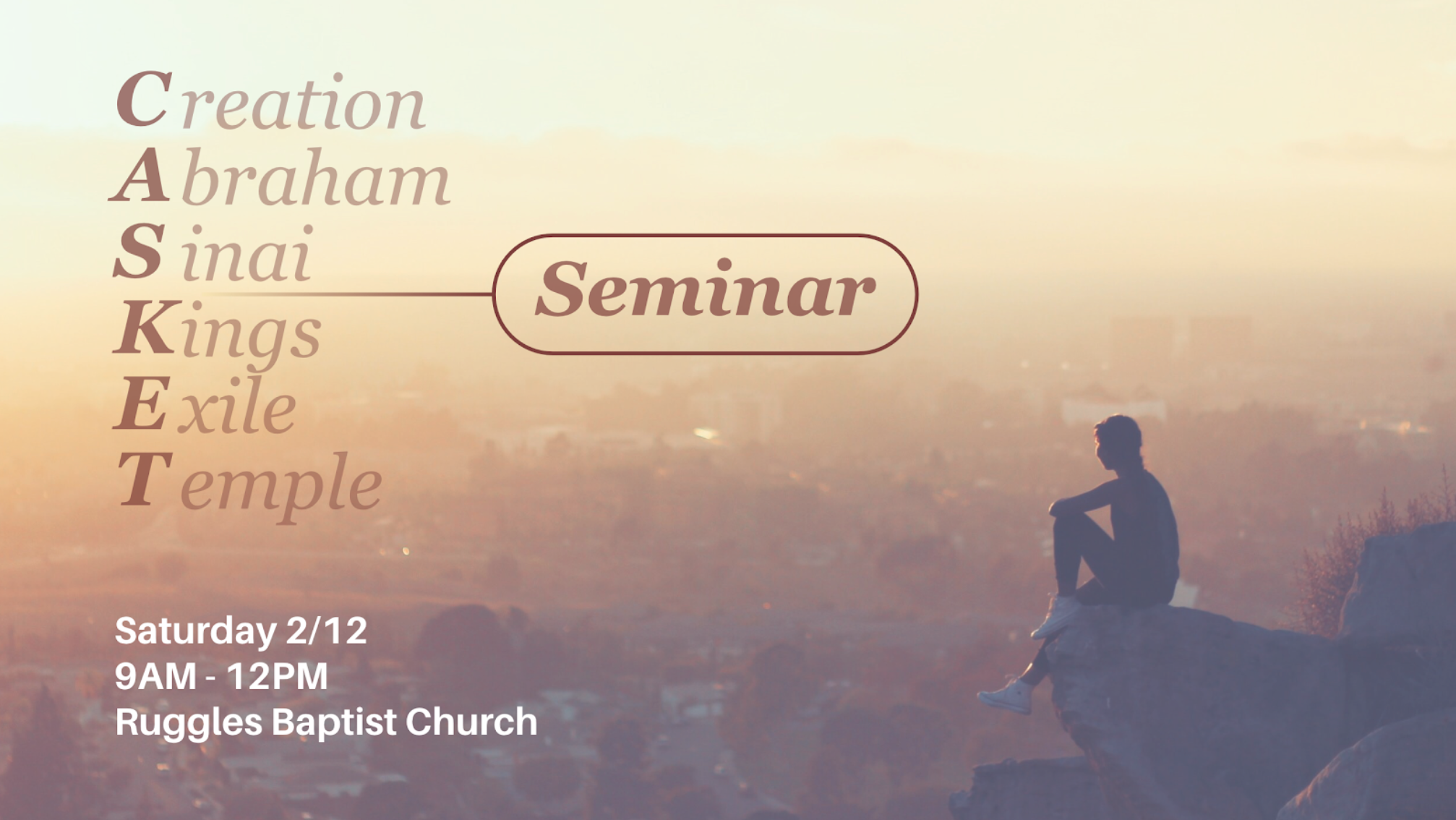 CASKET is an Old Testament seminar designed to help one study and learn the Bible. The word CASKET is an acronym for the Old Testament, with each letter representing a key period in God's redemption story.
Come hear Dr. Carol Kaminski, Professor of Old Testament at Gordon-Conwell Theological Seminary, as she leads this seminar! Dr. Kaminski will be a guest speaker at Ruggles Baptist Church on February 12th from 9am-12pm.
You can register here: www.symphonychurch.com/CASKET.
Please note that there are 2 registration options: one with the Old Testament CASKET Timeline and one without.
We highly encourage you to register with the Timeline! More information regarding this timeline is below.

The Old Testament CASKET Timeline is a color timeline which folds up to a compact size of inches 5.5 inches wide and 8 inches in height, but when unfolded it is 40 inches long. This timeline is small enough to fit in the pocket of your Bible, yet its rich content makes it a helpful resource to have at hand whenever you read the Old Testament. The back side of the timeline provides a theological key to the pictures that will help you learn about central biblical themes in the Old Testament and recognize the continuity in God's redemptive plan.
We look forward to seeing you on February 12th!
Related Events