Boston Worship Intensive
June 5, 2019

-

June 13, 2019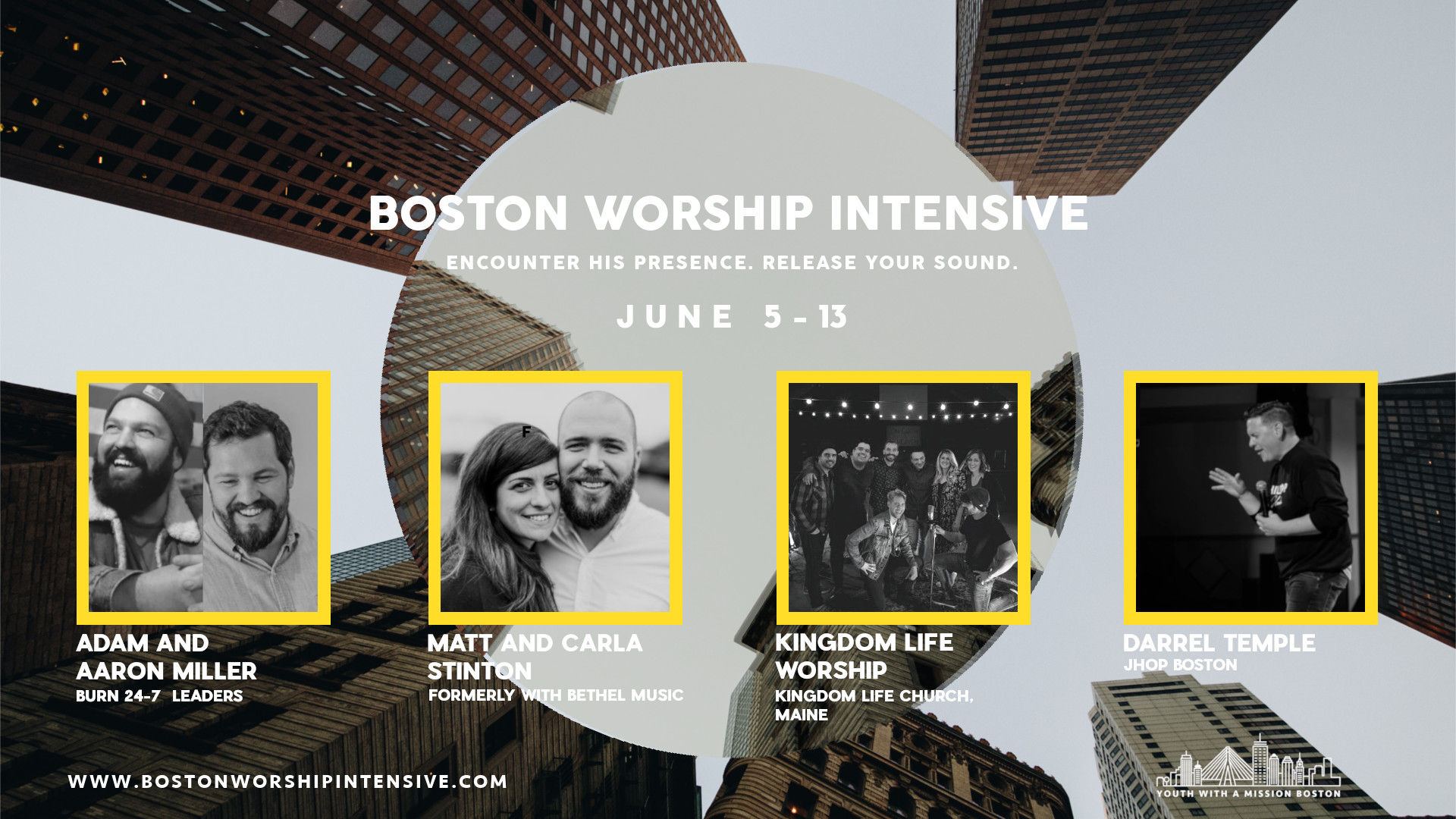 Let's make the worth of Jesus go viral!!
JUNE 5-13 we are launching the Boston Worship Intensive. We are calling all musicians, singers, worship leaders/bands and artists to come and grow in their intimacy with God, dive into a community of people who LOVE JESUS and learn the nuts and bolts of what it means to "lead worship".
We have A LOT planned in this one intense week in the presence of God: wild times of worship, taking our sound to the streets in an 8 hour "burn" outreach, learning from world-class teachers in the worship and prayer movement and breakout sessions that focus on an assortment of skills. Some of our speakers include Matt and Carla Stinton, Adam and Aaron Miller, Kingdom Life Worship, Darrell Temple and leaders from YWAM Boston.
Related Events