Bilingual Passport to College Coach (Spanish/English)
October 15, 2021

-

October 30, 2021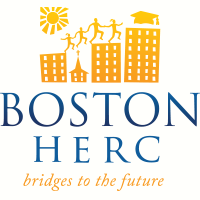 Open Position: Passport to College Coach  (Bilingual- English/Spanish)
Shift: Full-Time (35 Hours) 
Purpose of Position: To coach 1st generation students of color, attending non-exam BPS high schools, for success in  college and beyond. 
Only 1 in 3 black males (36.1%) and Latino males (33.6%) graduating from Boston Public Schools are completing  college within six years [Boston Foundation, 2018]. The Boston Higher Education Resource Center (HERC) equips first  generation youth to achieve a higher education, break the grip of poverty, and transform our communities. The Boston  HERC's Passport to College Program was created to address these gaps and unlock the greatness within our first 
generation BPS students of color. The Boston HERC seeks a mission-driven Coach to join our team, coaching cohorts  of high school students who are first-generation, low-income, and attending under-resourced non-exam high schools.  Passport Coaches equip these youth to master the 21st-Century skills they will need for success in college and in Boston's  21st-Centrury workplace.  
Coach Duties & Responsibilities include: 
o Coach multiple cohorts of 9-12th grade students inside Boston Public School classrooms o Engage students in the college application process, essay-writing, FAFSA, career exploration o Plan & coordinate college tours for your student cohorts 
o Use the Passport Model to plan and facilitate engaging workshops on 21st century skill topics from financial literacy and budgeting to project planning and time management, and more 
o Mentor, motivate & encourage students in self-advocacy in the college process and beyond o Train students to analyze their college award letters and develop college budgets 
o Collaborate with all Passport Coaches in event planning and sharing best practices to support one another o Engage parents & family members in the students' college application process 
o Collaborate with other community & school partners to enrich Passport workshop experience o Assist in supporting & tracking Passport alumni through college 
o Support fundraising through sharing stories, attending occasional events 
o Program data and outcomes management 
Qualifications Strongly Preferred for Candidates Experienced in:  
 Student & Classroom Management: 
o Being a 1st generation college graduate or experience serving 1st generation high school students of color o Coaching or teaching in urban, under-resourced and turn-around schools 
o Creating hands-on & engaging college & career workshops 
o Demonstrating confidence & expertise in the classroom 
o Experience with curriculum development & adjusting lessons to achieve student learning outcomes o Collecting, tracking & analyzing student & program data 
 Higher Education Expertise:  
o Navigating the college application process & FAFSA 
o Conversant in the DACA & Student Immigration Policies 
 Professional/Communication/Computer/Language Skills  
o Bilingual, especially fluency in Spanish, Cape Verdean Creole, or Haitian Creole 
o Managing organizational partnerships 
o Excellent communication skills: Interpersonal & Intrapersonal 
o Highly organized & attention to detail 
o Technologically savvy & skilled in Microsoft office & Excel 
o Relationship building & Maintaining ability with students, community partners and other professionals o Problem-solving, Flexibility and the ability to think fast on your feet 
o Commitment to Christian principles 
Send your resume and cover letter to Passport to College Program Director, Carolina De Jesus, cdejesus@bostonherc.org
Related Events