1000 Fires Prayer Movement
October 3, 2022

-

October 9, 2022

Free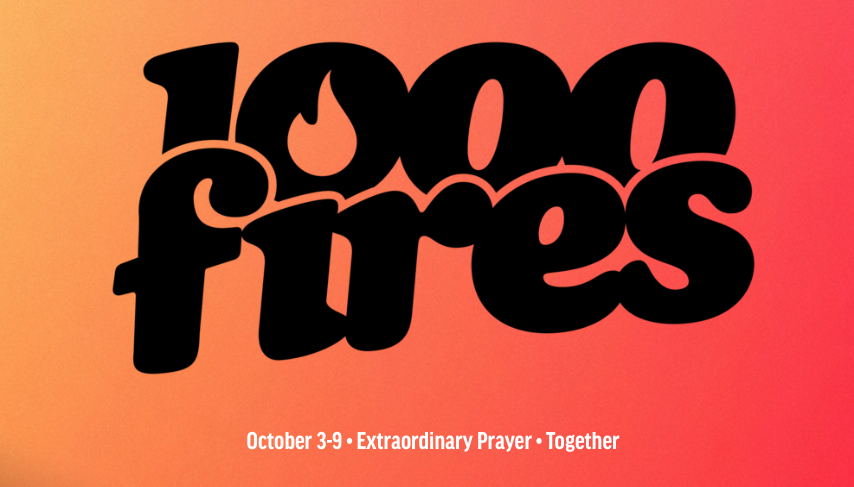 You love Boston.  You love Jesus. You want the good news, beauty, and justice of Jesus to fill our city in fuller ways.
God is on the move here in Boston—in our time and in our day—awakening His church to His purposes and His dreams for our city.
UniteBoston is one of the partner organizations for 1000 Fires, a city-wide movement of prayer. Together, we are asking, "What if 1000 firesides of Prayer – prayer for God's dreams for our city – were ignited this Fall?"
Fires filled with the warmth of the community and the empowering presence of the Spirit of God. Imagine 1000 fires—made up of men and women, young and old—ignited all over the city as His people humbly, interdependently, pour out their souls and seek His face on behalf of our city
HERE'S HOW:
FIRST, plan a Fireside sometime Monday, October 3-Sunday, October 9! The "fires" can be a real fire outside, a virtual "fire" on zoom, or a gathering in a home. The only fire truly required is that of the Holy Spirit and your heart.
SECOND, invite at least one other person to join you in seeking God together. (Or many!) Anyone can start a fire, men or women, young or old.
THIRD, gather to 1) Seek the Lord, 2)Encourage and support each other, and  3) Intercede on behalf of Boston
1000 Fires is a unified movement supported by The Table, Antioch Community Church, Renaissance and UniteBoston.
Many prayer meetings this week would love to have friends and neighbors join. Find a prayer fire at a time or place that works for you! There are fires every day, in neighborhoods across the city and even on Zoom. Click the button below to Find a Fire.
www.1000firesboston.com 
Related Events